Croatia Luxury Gulet Cruises
How you should cruise Croatia «in Luxury»

Book
Book a gulet where size, crew and services on board perfectly match your quality standards and group wishes.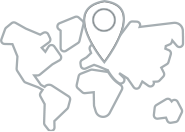 Plan
Plan an Itinerary, where every day is an adventure that will take your breath away.

Visit
Visit only locations You will love and embark on activities you will remember for life.
How Will Your Luxury Cruise in Croatia Look like?
Travelling with Children?
If you have children inside of your group (teenagers or small kids), the way you plan your route and select your gulet is completely different. Happy children means happy group.
Learn more
Only adults?
If you are a group of adults without children interested to rent a gulet in Croatia, then you might want to start planning your cruise on this page.
Get more info
Luxury cruise for individuals
Do not have a group of people to travel with you, but are interested to join other people on board? It is possible. Check out our luxury cabin charter programs.