10 best luxury yachts in Croatia for 2019
Luxury yachts from Croatia are built with the highest standards, tastefully decorated and maintained to perfection. These yachts are famous for their high-end comfort, luxury amenities, and superb cuisine too. Yachts come fully equipped with a professional crew, offering lots of sapacious areas, and cabins that could compare to 5-star hotel rooms. In this blog post, we collected a list of the top 10 best luxury yachts for 2019 and best route suggestions that will together and create the best holidays of your lifetime.
If you want to go on luxury sailing consider booking yacht Aiaxaia! Yacht Aiaxaia comes from Croatia and it is a 46 meters long vessel with beautiful 5-star luxurious cabins, numerous amenities. You can also find various watersports available like 2 tender boats, 2 jet ski, water skiing, donut and banana ride, 2 kayaks and 2 paddle boards. Motor yacht was newly built in 2017. With two decks it can accommodate up to 12 guests in 6 cabins (1 master, 1 VIP, 2 double, 2 twins). All cabins are luxurious and constructed according to the latest modern guidelines. On deck, you will find lots of leisure space made for sun worshipers and passionate sailors. The crew on board is very professional and will be at your disposal at all times. Furthermore, Aiaxaia will offer you a great cruising and gastronomical experience!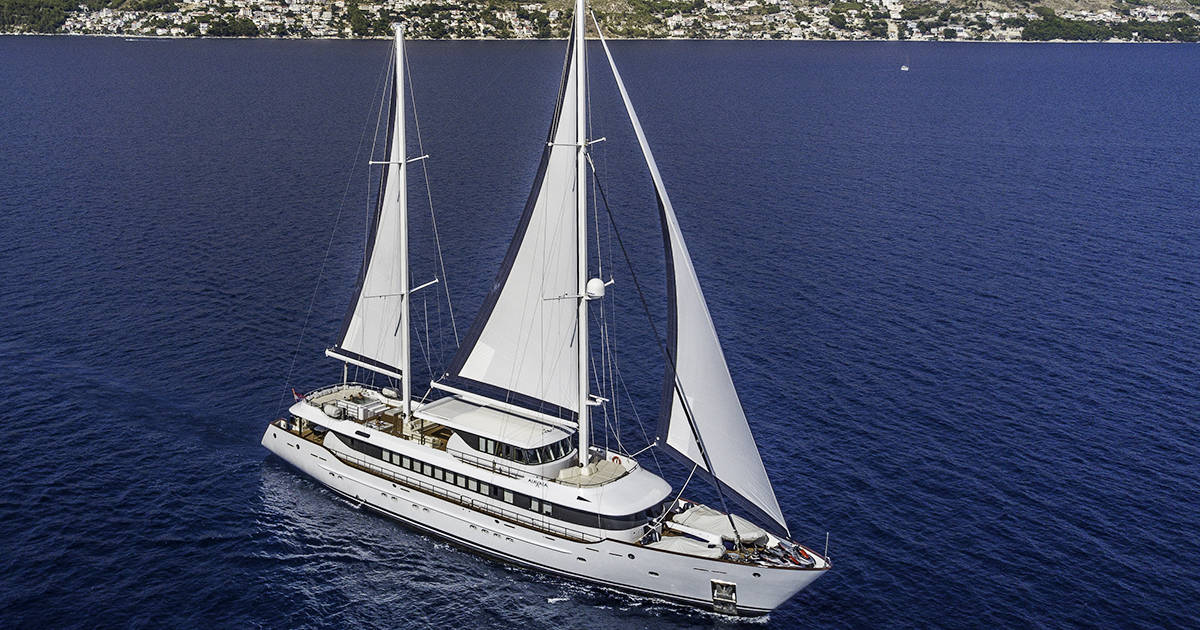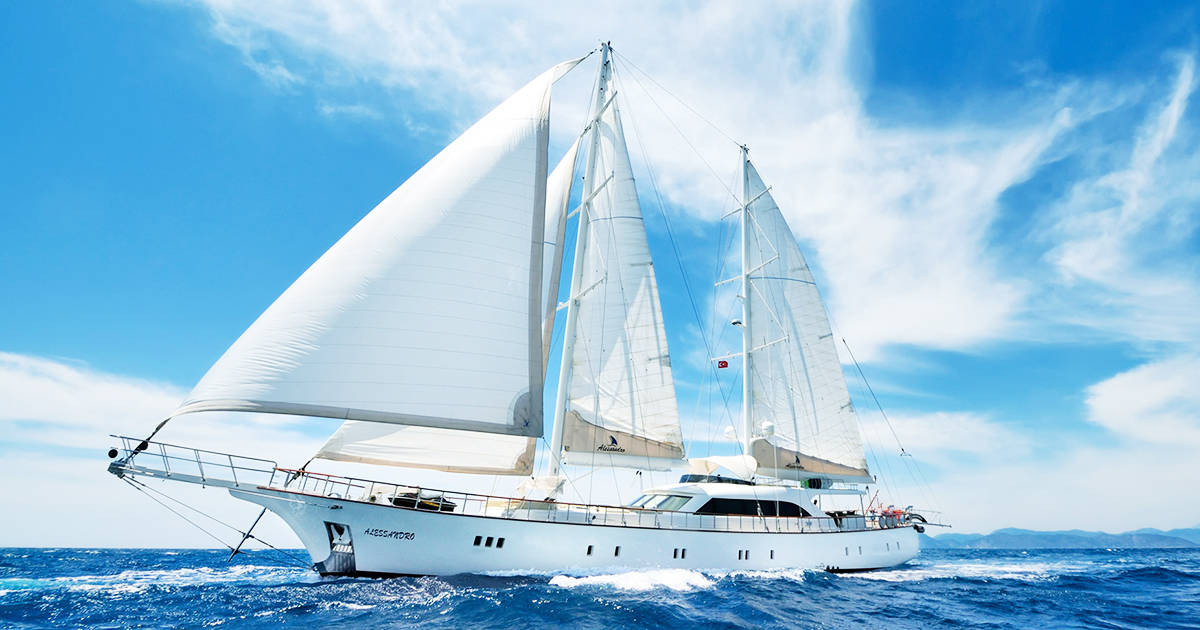 Deluxe motor sailing yacht Alessandro I is a 40 meters long yacht that has 5 very large and comfortable cabins (One master cabin, 3 double cabins, and a twin cabin) that can accommodate up to 10 guests. Cabins are so nicely designed that they can be compared to 4-star luxury rooms in hotels. Furthermore, Alessandro I won the award for best design too! Sumptuous seating feature on the front deck creates an elegant atmosphere. For refreshments and relaxation during the cruise, there you'll find also a nice Jacuzzi. She has also large panoramic windows in saloon areas that let a lot of daylight and make interior bright. In the back of the luxury yacht, there is a swim platform that allows easy access to the sea. This feature is very convenient for seniors and kids.
Dalmatino is a 44-meter luxury yacht is exclusively available in Croatia in season 2019! There are 6 luxury spacious cabins for up to 12 special guests who will enjoy in luxury and beauty of Croatian coast from this amazing yacht. Along with beautiful interior, you will be able to find many amenities on board like for example a Jacuzzi on the flybridge for perfect relaxation. Motor Sailor Dalmatino is truly one of the greatest new arrivals. This luxury yacht has 43,50 meters in length and more than 8 meters in width. It is sure to say that all guests will enjoy privacy and many leisure areas. Dalmatino features more than amazing 250 m2 space on deck and sundeck.  8 crew members on board will provide services that will meet guest preferences and luxury of the yacht. Experienced chef in international cuisine will serve only the best meals for you and your group. All meals will, of course, be adapted to your preferences.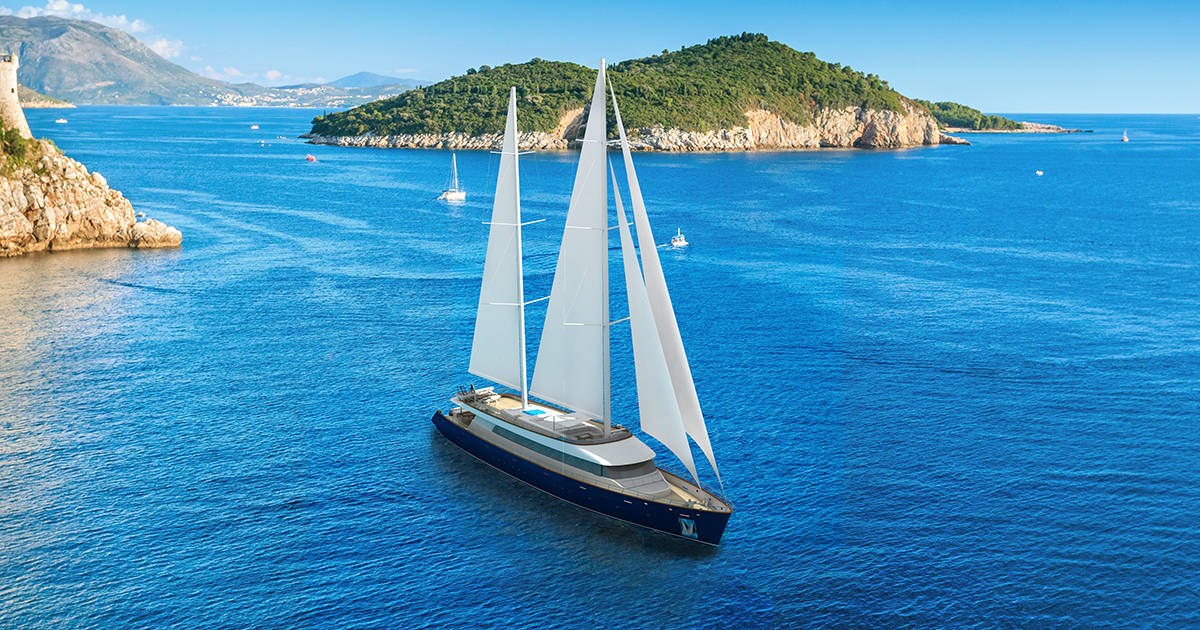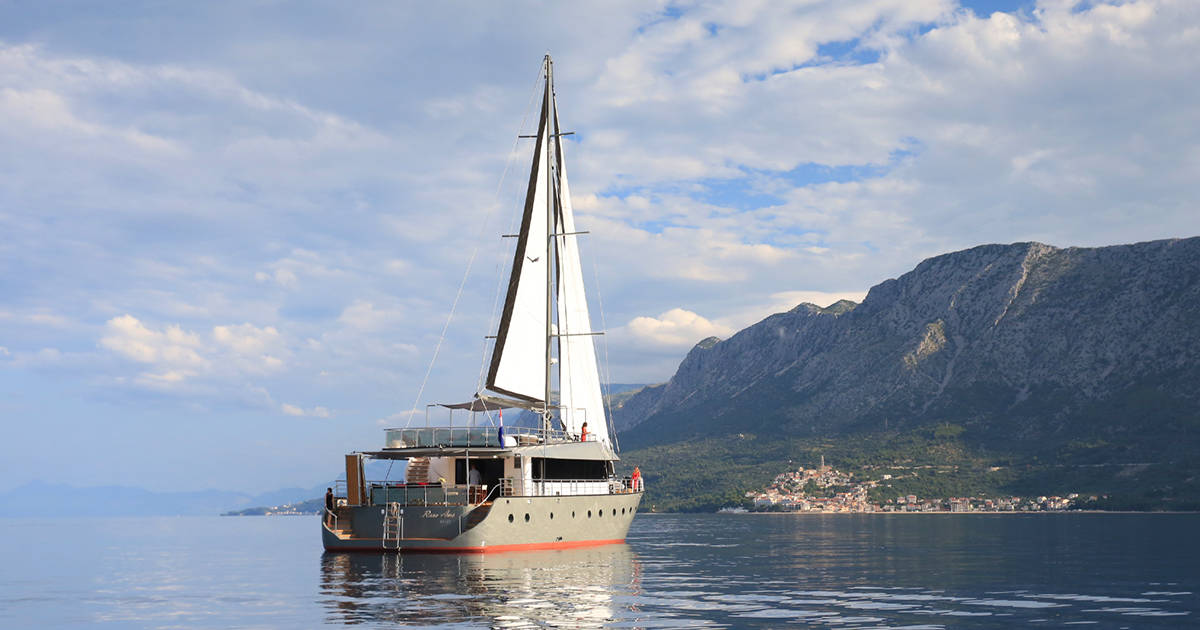 Motor sailing yacht Rara Avis was released in season 2018. When you observe Rara Avis one of the first things that come to mind is respect. Respect for the tradition of the Ercegovič family, who have been working in the shipping industry for several generations. For more than 70 years they have passed their knowledge and the results speak for themselves. Luxurious yacht with many modern amenities on board will provide you with everything you need for comfortable and joyful cruising around Croatian coast. For further enjoyment, you have Jacuzzi on flybridge and cushioned area for relaxing. Luxury yacht Rara Avis rarely leaves someone unimpressed. Furthermore, there are 6 modern cabins that can accommodate up to 12 people on board. Cabins have all necessary high-end features and modern design that secures comfortable stay.
Motor Yacht Cesarica is an all-wooden luxury motor yacht, built in 2013. It has been constructed with the highest quality materials and it can accommodate up to 22 people in 11 cozy cabins. The gulet is 41 meters long overall, 9 meters wide, with two masts and three decks, can accommodate up to 24 persons. All cabins are spacious and come with a private bathroom. With numerous additional boat features on different decks (outdoor bar, jacuzzi, a huge sundeck for sunbathing) and with lots of additional waters sports, guests will definitely find something to enjoy. The crew on board will cater to all your needs, and help you with everything they can. They consist of professional and experienced members who will only make your experience better.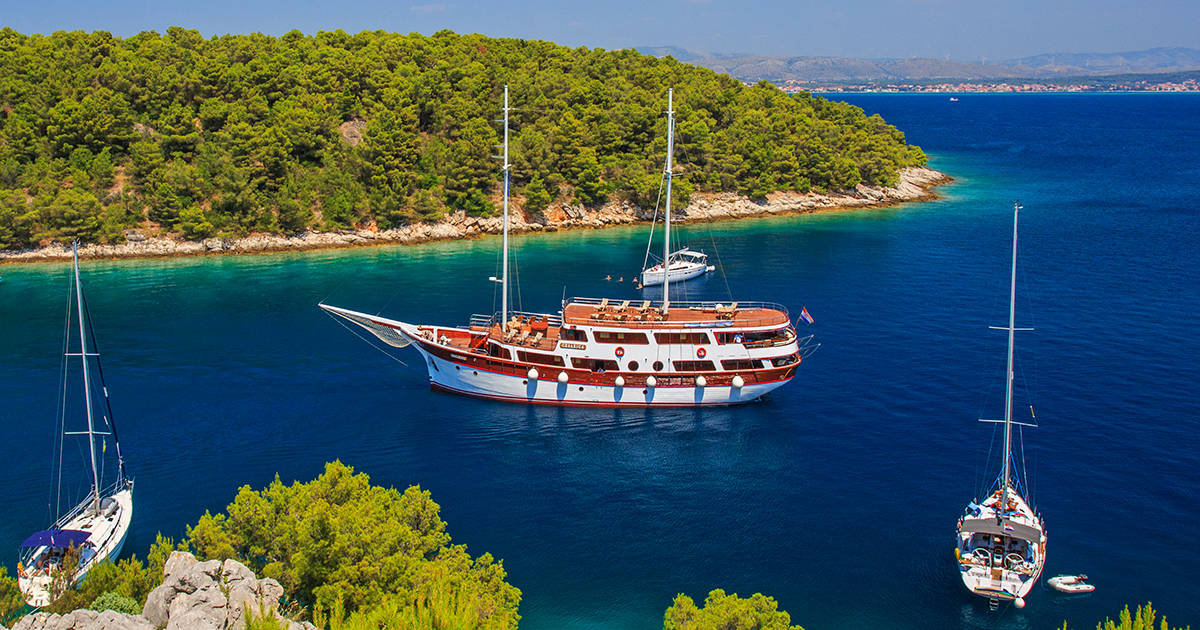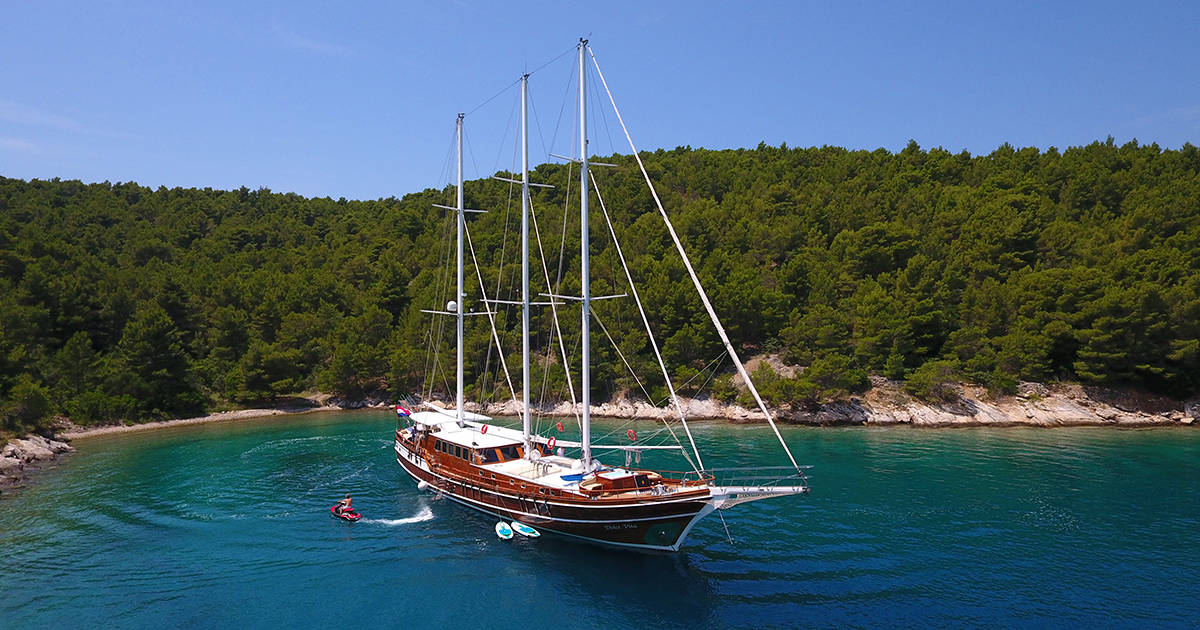 Gulet yacht Dolce Vita is one of the most luxurious gulets in Croatia. Beautiful Dolce Vita has space for 5 cabins, which are extremely comfortable and can accommodate up to 10 guests. It has a large master cabin and super spacious VIP cabin and 3 double cabins. On the deck and exterior, she provides lots of leisure areas since it is so spacious. There is also comfortable Jacuzzi on deck & a huge variety of watersports equipment. Moving to the interior you'll notice it has a big elegant salon with dining area, quality cozy sofas. Four crew members will guarantee great service and food. The will make sure you don't miss a thing and have the best time on board.
Saint Luca is newly built 26-meter gulet available for season 2019 in Croatia. It can accommodate 10 people in 5 spacious cabins that provide high levels of comfort. For those who look for ways to relax, on flybridge, you'll find a leisure area and Jacuzzi where you can enjoy under the stars. Saint Luca is truly marvelous gulet and her charming crew will spoil you during your most magnificent week. The crew will provide you with excellent service and go the extra mile to make you feel relaxed so you can truly enjoy the best holidays for your life. Captain, for example, has more than ten years experience in private charter so he can show you all the hidden gems of the Croatian coast. There is also a vast selection of watersports available on board for endless fun.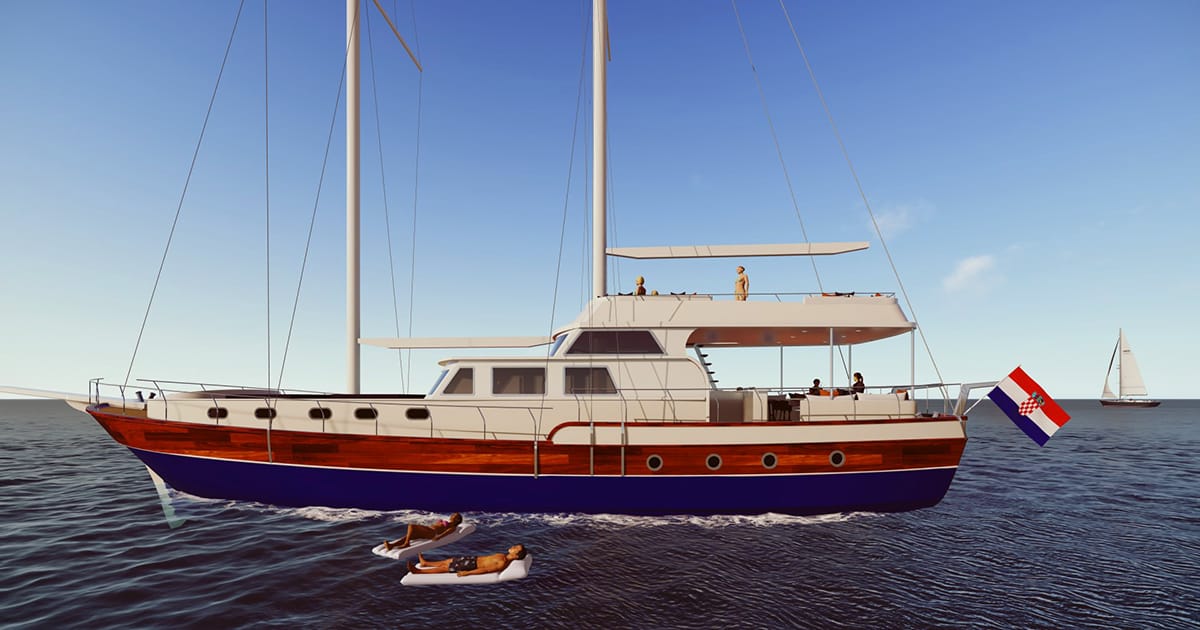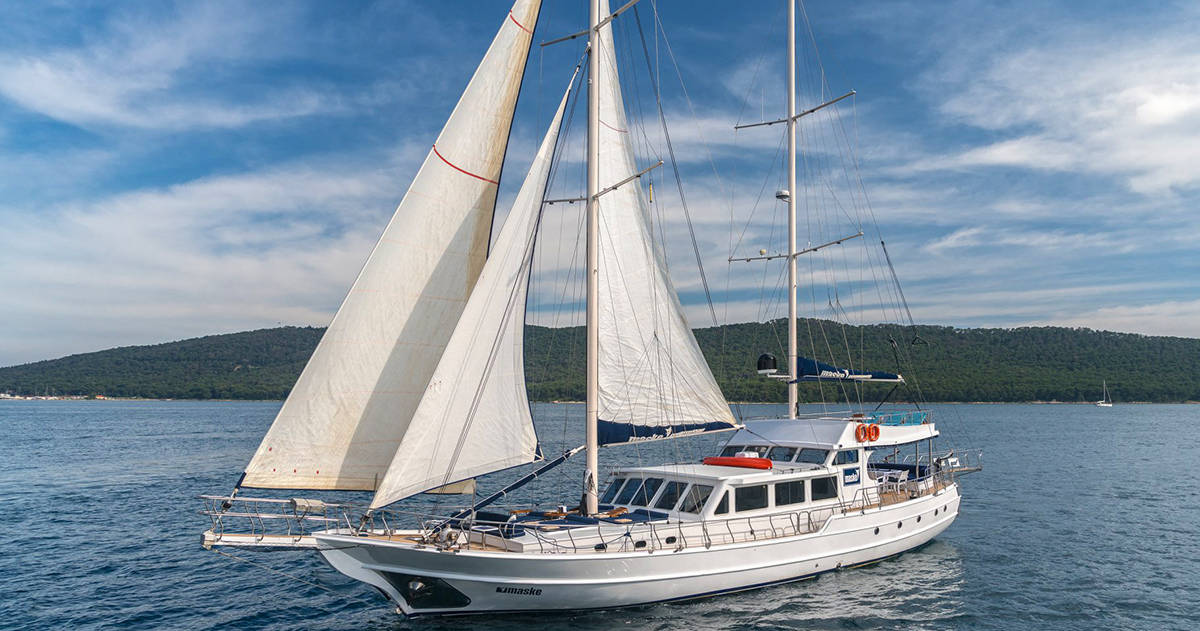 If you want to escape crowds with your family or friends, luxury Gulet Yacht Maske from is an amazing choice to consider.
She has a total of spacious 5 cabins and a capacity to accommodate 4 crew members and 10 passengers in a cozy luxury setting. Speaking of comfort, this gulet with its nearly 28 meters stunning length, is very spacious – from comfortable cabins to huge and bright salon area, it truly has all you could need and more. Maske, unlike typical gulets that use dark wood, has a white wood finish which gives her a dose of elegance. Additionally, the whole interior looks brighter! Furthermore, Makse is equipped with everything you need for the uninterrupted journey. Her full-fledged sail ensures a joyful cruise on sail so far as the weather conditions permit. She was built in 2014 and has a freshwater system that provides an extended period of cruising without having to call at a port. You can already look forward to a peaceful and enjoyable vacation, coupled with the exciting wide variety of water sports facilities including Jet Ski, Waterski, Stand up paddle board, Seadoo/Seascooter, Tube, Canoe.
With so many islands, islets and towns on the Croatian coast, we understand how it can be to set cruising itinerary. Read further and check our shared different itineraries that may help you make up your mind.
Explore Central Dalmatian Islands
Split – Split
If you like the idea of active holidays combined with ultimate relaxation and the highest level of comfort then this cruise route might interest you. This route is suitable for active "on-the-go" groups. Your day will be filled with various activities, you'll often go off the gulet and explore the coast. Furthermore, you'll get to enjoy nature, swimming, snorkeling, and other water sports. Almost every day of your cruise you can visit a different town. Experience the culture, traditional and amazing Mediterranean food and have the best holiday of your life!  Thorugh the cruise you can visit all the essential Dalmatian islands like Brač, Šolta, Hvar, Vis, and Korčula and visit old coastal towns like Trogir and Split. The route offers also opportunities for extra activities, trips, hiking, and sightseeing. Your cruise starts can start in cities Split or Trogir port, with check-in at 5:00 p.m. Before departure time you will be offered traditional welcome drinks and snacks will be served.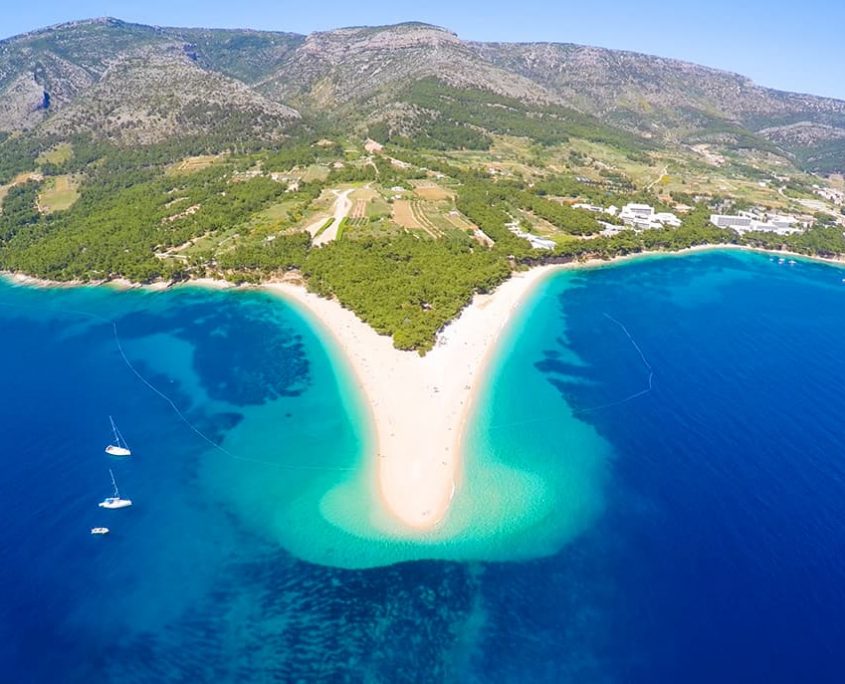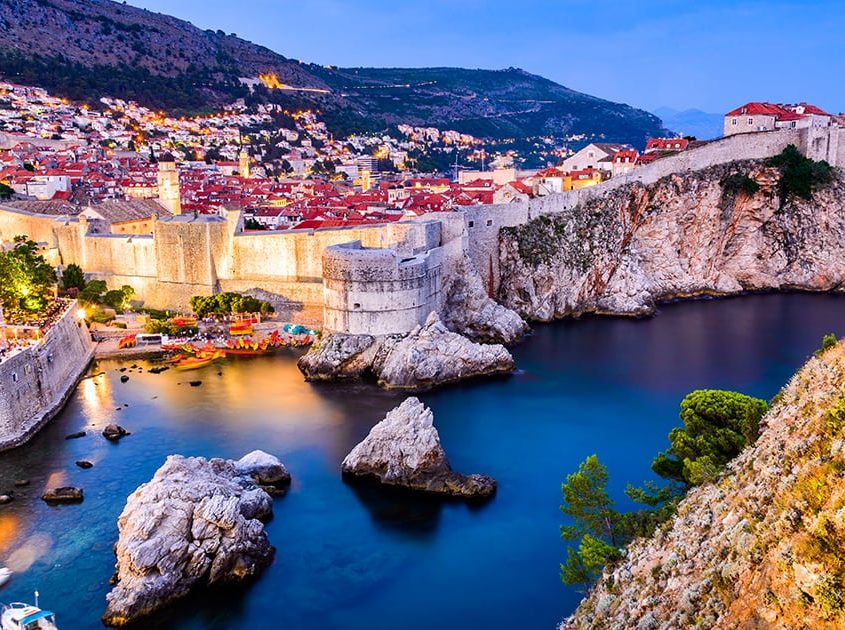 Luxury Cruise from Split to Dubrovnik
Split – Dubrovnik
Relax and fully enjoy in all the beauty that Croatia's coastline has to offer! This cruise route is suitable for everyone who would like to relax, unwind and enjoy the pristine nature, but would still like to explore the beauty of cities like Split and Dubrovnik. Explore the old walls of most famous destination city Dubrovnik, relax and become one with nature in national park Mljet, escape crowds on Lastovo or become part of the crowds in Hvar! Most of the time you can spend relaxing on a gulet, swimming in beautiful secluded bays and sunbath on breathtaking beaches, exploring interesting hiking routes. Gulet cruise is a great way to experience most of the culture and places while relaxing away from the crowds. When it comes to departure your check-in will be at city Split or Trogir. Important to add is that check-in is from 5:00 PM when you'll be welcome on board.
Perfect luxury getaway to a nature treasure chest
Split – Split
This route is perfect for groups that want to go to peaceful getaways in most stunning places in the world and enjoy nature to its fullest. However, you'll also get to visit some beautiful old medieval towns but avoid mass tourism. Croatian coastlines are full of natural wonders and rich history that will amaze you. You'll get to experience the culture, traditional food, explore nature parks and romantic small towns. If you want on some days you can simply stay on anchor, sunbathe, swim and snorkel in the sea. The will, of course, be room for any extra activities you'd like to have. With this cruise, you can truly recharge your batteries and have the best time. Your cruise will start at Split or Trogir port. Both locations are really great but depending on your preferences you can choose which of these towns suite you the most. Important to add is that check-in is from 5:00 PM.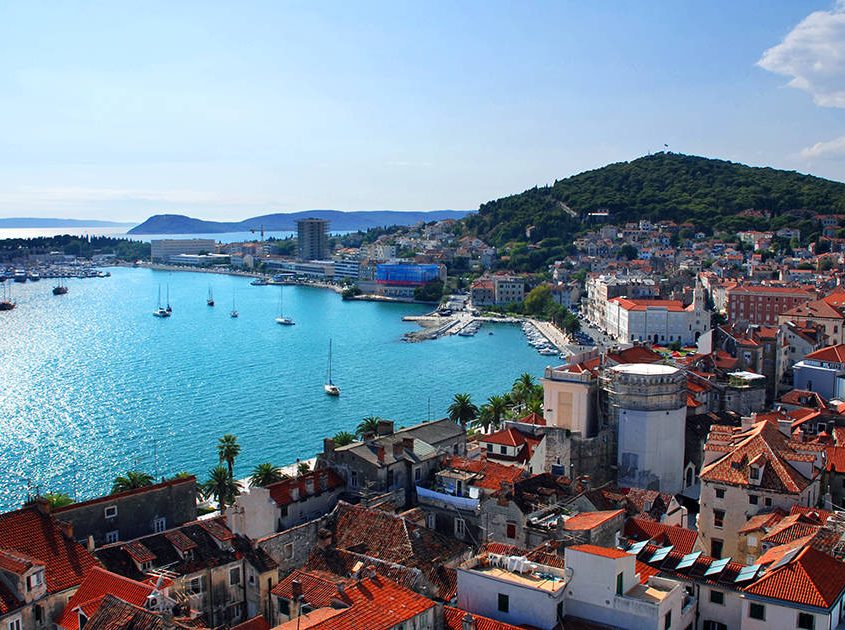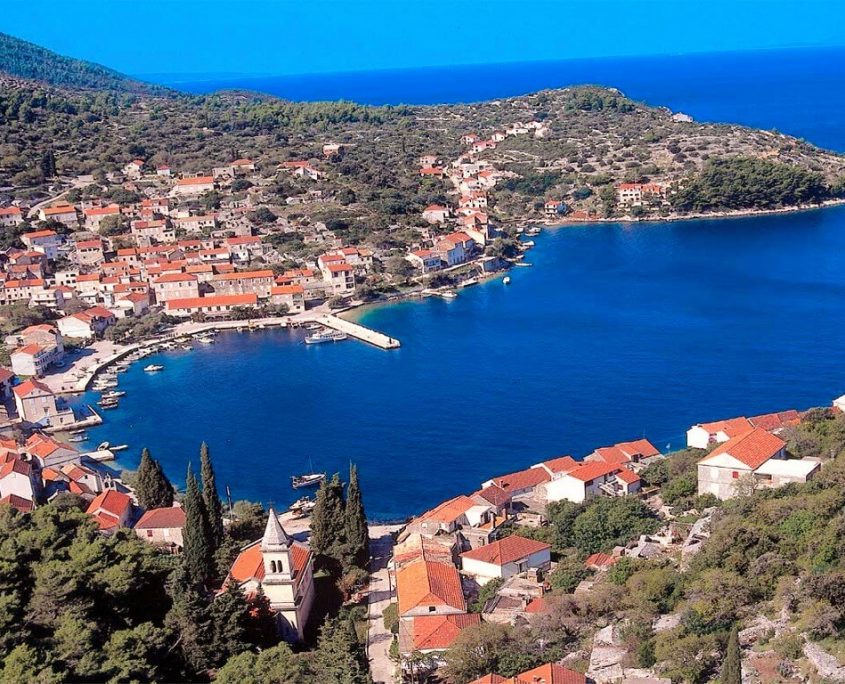 Cruise adventure starting from Dubrovnik
Dubrovnik – Dubrovnik
Start your adventure from the birthplace of biggest explorer Marco Polo, the town called Dubrovnik. This route offers a mix of breathtaking islands and bays, perfect for relaxation. You will still get to visit and experience popular and important towns on Croatia Coastline, like Dubrovnik or island Korčula but priority will be to give you needed privacy and fewer crowds. You can enjoy the culture of Dalmatia and the beauty of its islands, towns, and natural parks. We recommend you to go swimming and snorkeling in picturesque bays and going sightseeing. Your adventurous cruise will start in Zaton Veliki Bay, north from Dubrovnik old town; with check-in starting from 5:00 p.m. Representative will wait on you and welcome you on board. Before departure, you and your group will enjoy traditional welcome drinks and snacks. First departure point will be at Dubrovnik. Views will simply amaze you because Dubrovnik truly is a marvelous medieval walled city and jewel of Dalmatia.
The demand for luxury yachts has increased significantly in Croatia in recent years. If you like the idea of luxury holidays you need to know that it is better to start planning early. That way you will be secured with a wonderful cruise experience in style and elegance! Possibilities are endless when it comes to destinations too. Croatian coastline can offer so much to its visitors and you will be able to visit numerous impressive towns, islands, islets, beaches, and more!
Payment methods: