7 Ideas how to Cruise Croatia in Luxury
From best private charter options to amazing cabin charter ideas – if interested in Luxury Cruises in Croatia you will get inspired.
You can cruise Croatia in several different ways and the most luxurious and comfortable way to do so is by renting a vessel all for yourself.
The best vessel to do so is if you rent a luxury gulet Pacha.
This post will cover all the ideas on how to cruise Croatia in Ultimate luxury, for groups from 2 and up to 8 people.
If you are interested in larger vessels, you can see our entire fleet of luxury gulets from Croatia on this link.
Ultimate Croatian Luxury Cruise
First, we would like to present to you more information of gulet Pacha in general. What to expect. How much it costs. Highlights.
After you learn more about Pacha, we will present you also with other ideas, which will give you perspective and something to compare with.
If you will like something from this post, all you need to do is reach out by sending us an inquiry and our sales experts will be happy to advise you further.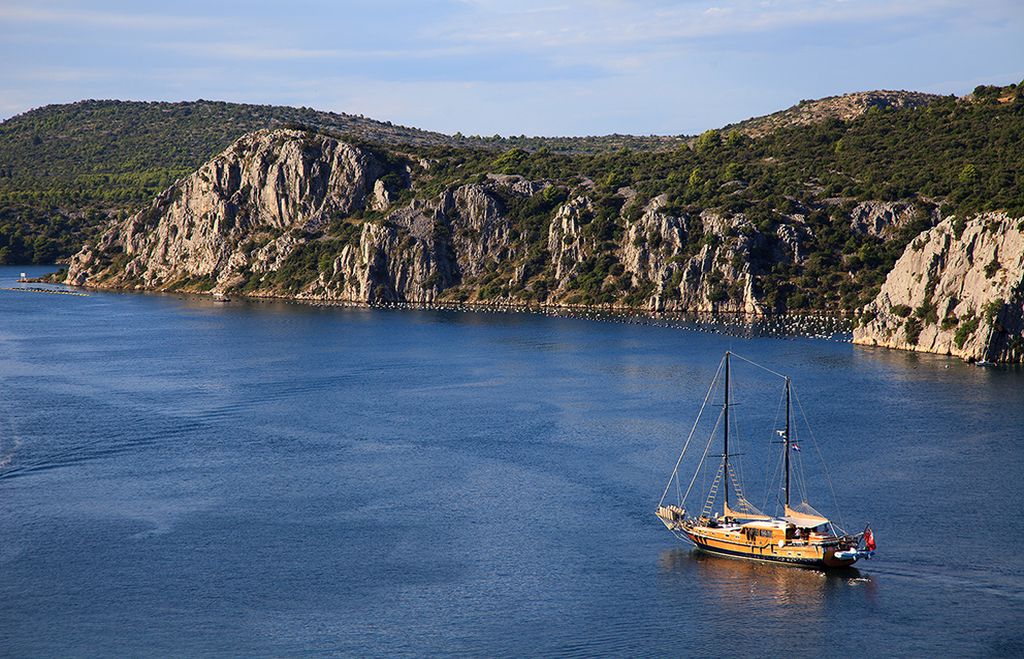 GULET PACHA
Gulet Pacha is not the biggest of gulets measuring at just 24 meters. However, this small gulet features one of the best and most talented crew members you'll ever come across. Pacha is constructed with a high-grade mahogany and also has a master Cabin. The Captain is fluent in English and also speaks Italian. With a nice dish and cuisine served on board and a wide range of different on board entertainment cruising on this Pacha will feel like paradise. The Pacha has 4 cabins and can accommodate a maximum of 9 guests. Food is prepared by a wonderful chef and you can have pay for the half board food service (breakfast and lunch) or the full board service which is breakfast, lunch and dinner.
Size: length=24 meters, width=6.7 meters
Possible Destinations: Šibenik, Trogir, Dubrovnik and Zadar on request
Number of cabins:  4 air conditioned cabins. Maximum of 9 guests. (Each cabin with a private bathroom)
Crew members: 5
Price per week: starting from 19.000€/Week + extras for food, drinks and port taxes
Cabin: 1 Master, 4 Double beds, 1 Twin bed
Amenities: Salon – internet service
Deck: Sailing, Water Skiing, Donut Ride, Wake board, Dinghy
+ ALL OTHER STUFF AND INFO WE HAVE ON GULET PACHA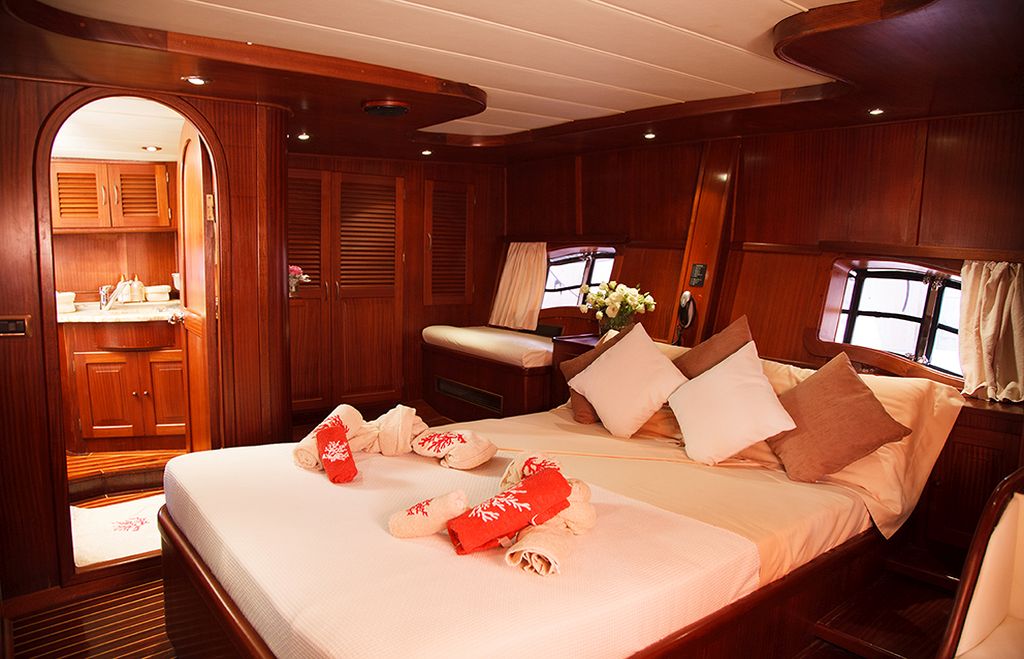 More private charter ideas
If you like what you see with Pacha and the price is okay with you, then all you need to do is check availability and hope she is still available.
Gulet Pacha is the most luxurious 4 cabins gulet in Croatia, but not the only one. We are presenting some more private charter ideas if you find this interesting.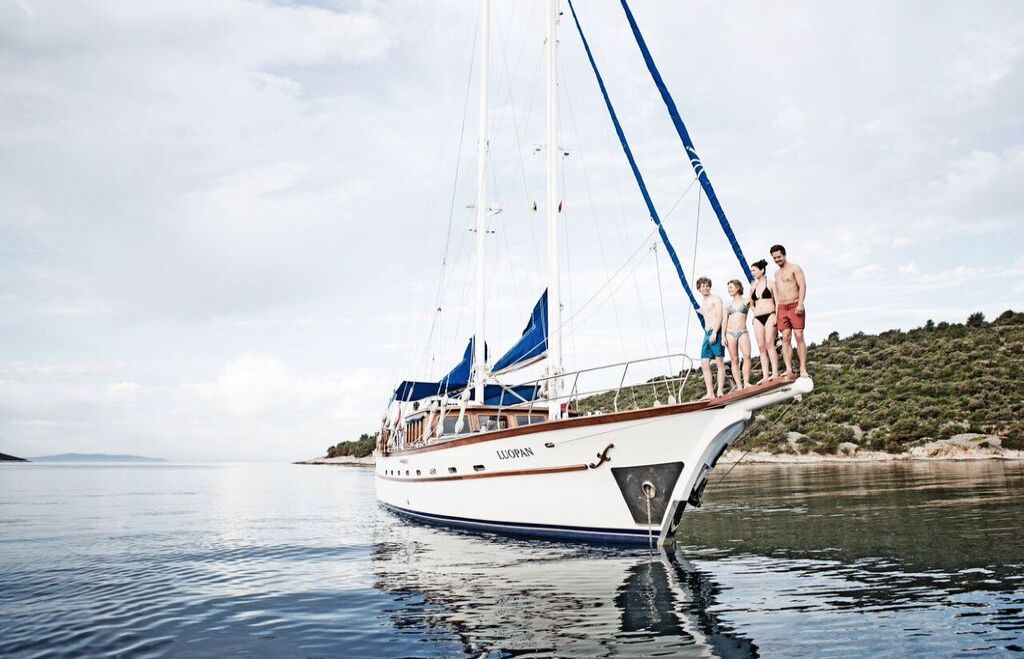 Gulet Loupan has 2 master cabins and 2 smaller cabins and is a perfect option for 2 families with children. Captain and owner Markus is from Switzerland and is one of the most professional and nicest hosts we know in this business.
This gulet is incredibly maintained with superb services and the only bad things about this gulet is, that it gets booked very fast.
Prices range from 12.000 to 15.000 €/Week (drinks, port taxes, and the food are extra).
Sedna is the best 3 cabins gulet from Croatia. If Loupan is best for families with kids, we would advise Sedna for 2 or 3 couples cruising together.
Gulet Sedna has a large variety of water sports, and Zoran (owner and captain) always makes up new ideas on how to keep his clients happy. Sedna is another amazing option for smaller groups in search of a luxury cruise in Croatia.
Her prices range from 10.000 – 12.500 €/Week + extras.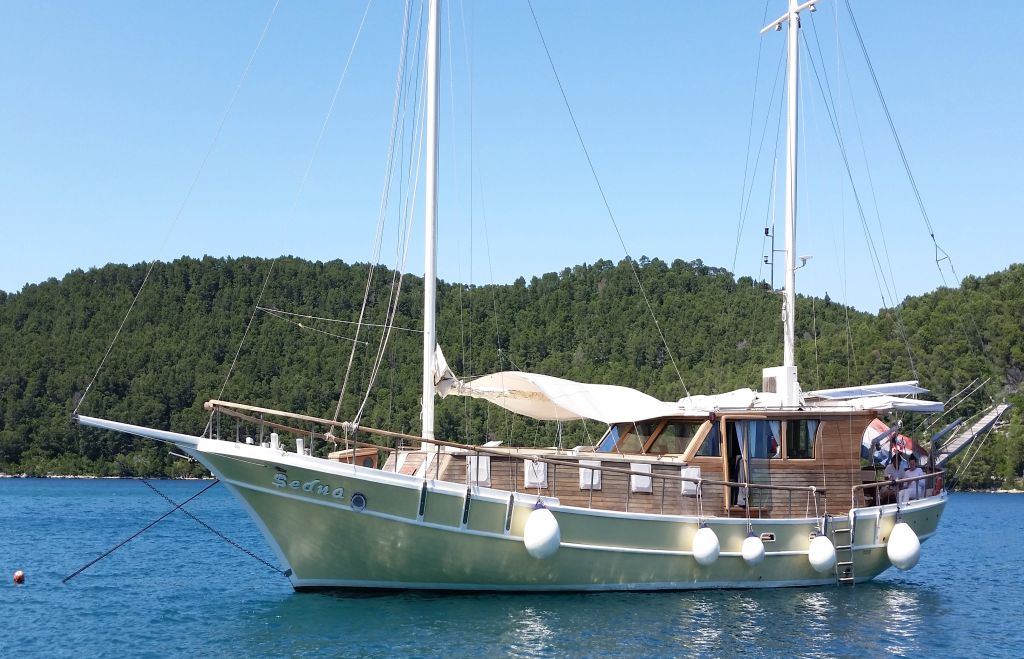 Cabin charter on gulet Alisa
If you do not wish to rent an entire gulet for you, but you like the concept these vessels can provide you with, then Gulet Alisa could be a perfect option.
You will rent one of only 6 cabins and join other couples onboard. This way you will not only experience Croatia at its best on board of a gulet, but you can also make friends for life.
Prices per person on this type of cruises are around 1.500 €/person/Week including food.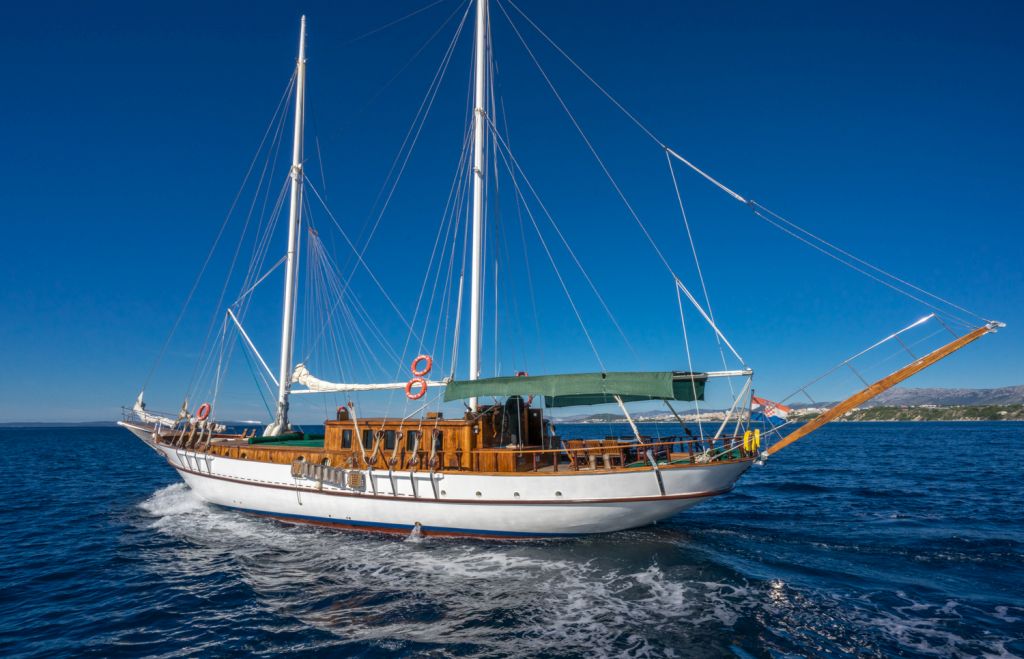 Cabin charter on motor sailor Captain Bota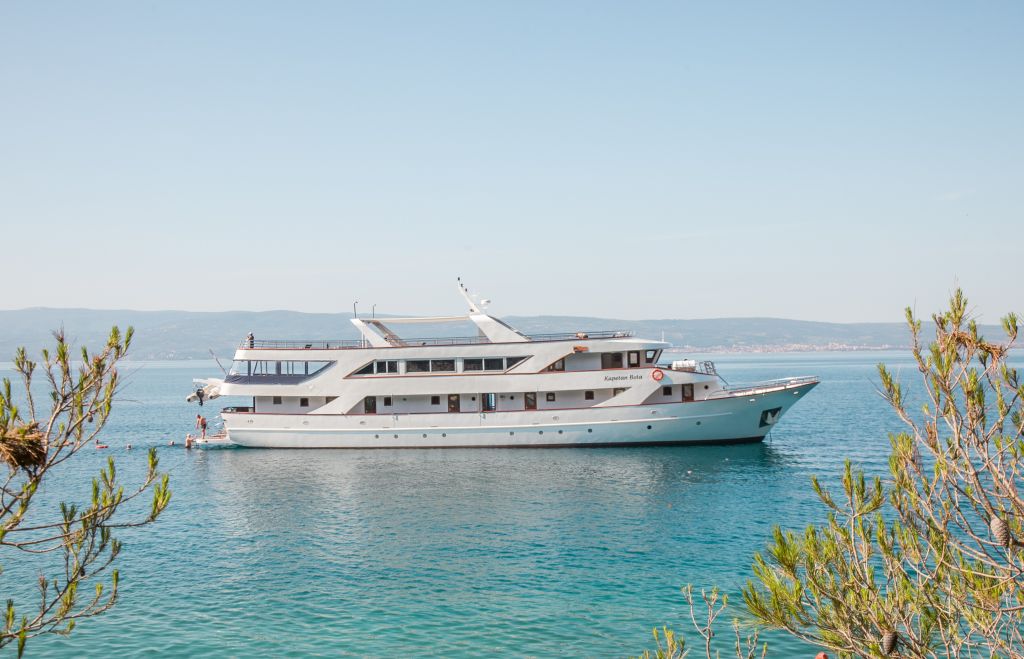 Captain Bota is not a gulet, but a Croatian built motor sailor, that provides:
Luxurious accommodation

Very interesting Itinerary

Good food
The ship is a bit bigger, which means larger cabins, more comfortable salon and more space on deck.
Prices vary from 1.200 – 1.600 €/person/week.
Cabin Charter with Mama Marija
Mamma Marija is a similar alternative to Captain Bota, with ever more luxury to offer. One of the newest ships from Croatia, this is the ultimate option for the cabin charter luxury cruise in Croatia.
The routes are done usually on one way basis from Split  Dubrovnik or vice versa and it will provide you with a cruise of a lifetime.
Prices range from around 1.700 – 1.900 €/person/week.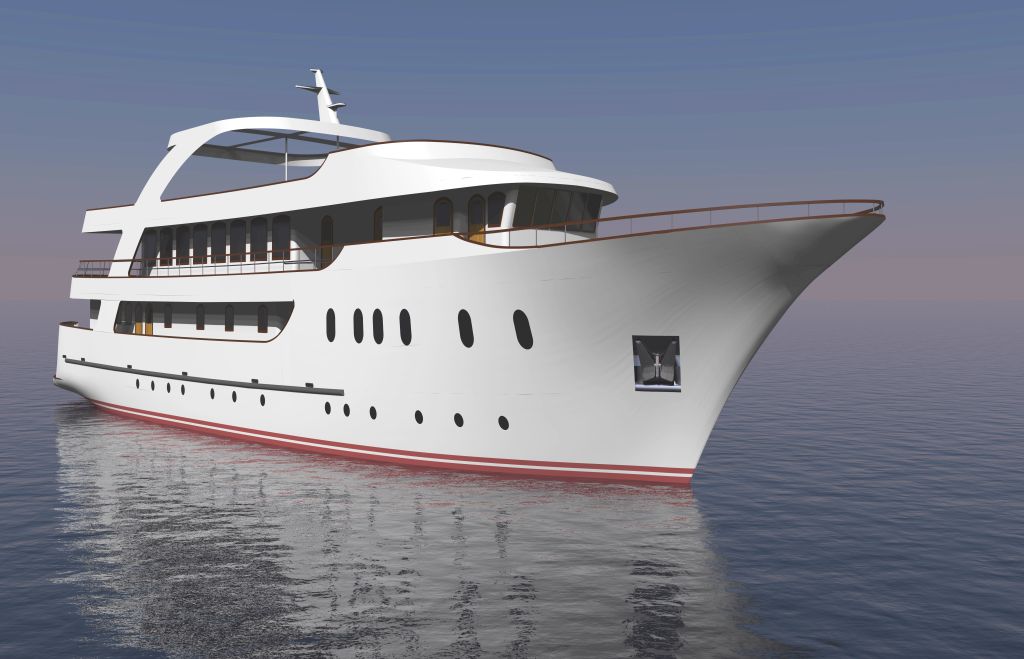 We have concentrated mainly on DELUXE private charter options, but we also could provide you with 3 gulets on private charter basis, that are more affordable. Please ask for more info: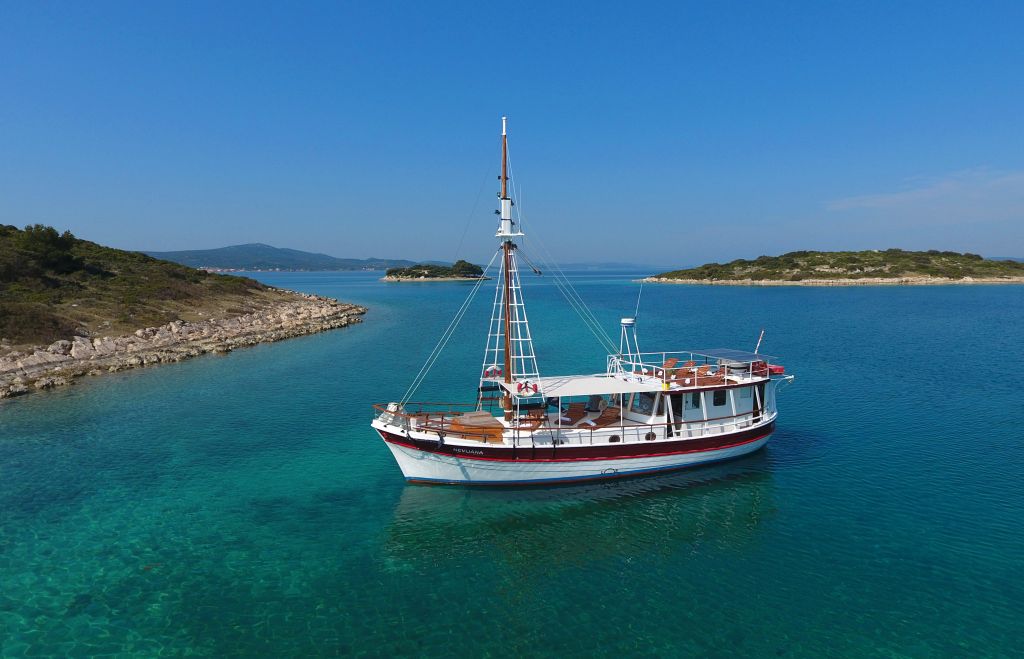 Option no.1 – Nevijana: 3 cabins, 2 crew, prices from 4.500 – 6.000 €/week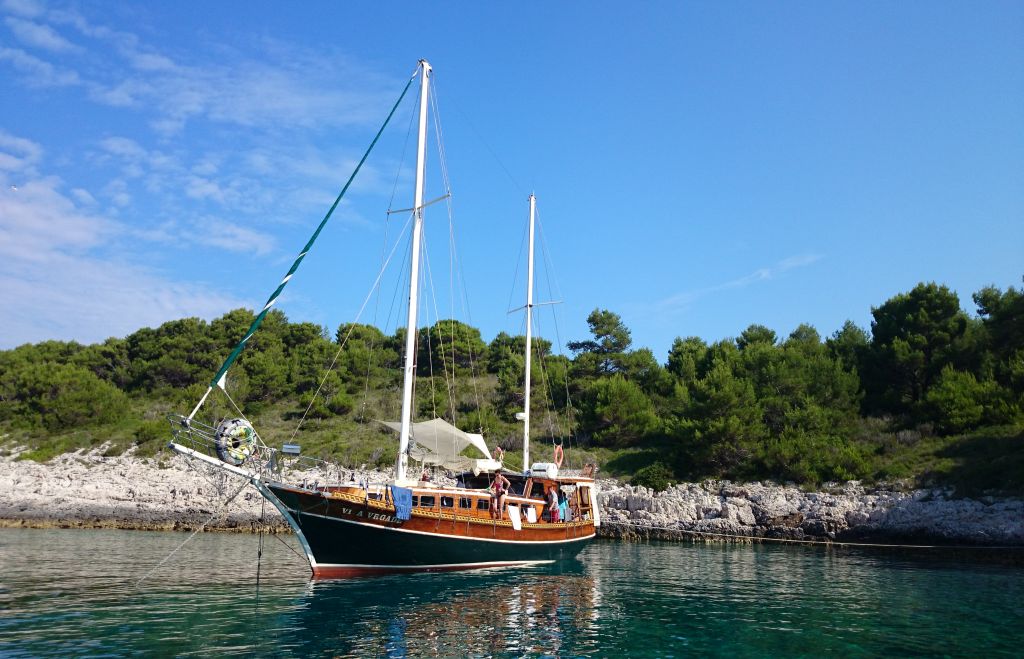 Option no.2 – Vila Vrgade:4 cabins, 3 crew, prices from 7.000 – 9.000 €/Week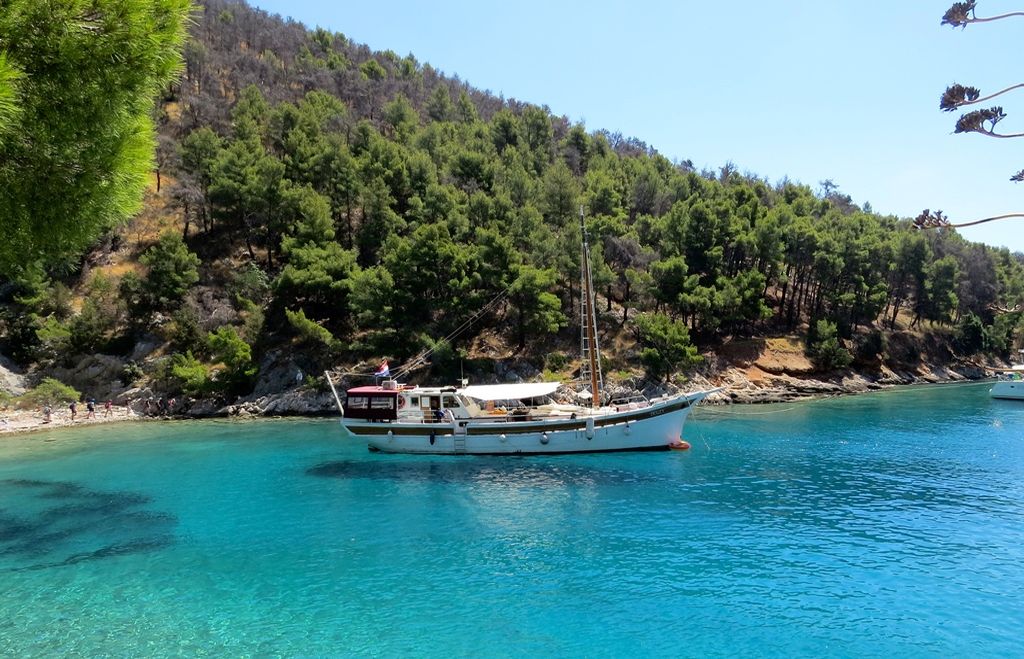 Option no.3 – Dolin: 5 cabins, 3 crew, prices form 5.000 – 9.000 €/Week
6 stars DELUXE private charter
If you are interested in more luxury, then what Pacha had to offer, here are 3 gulets that could work: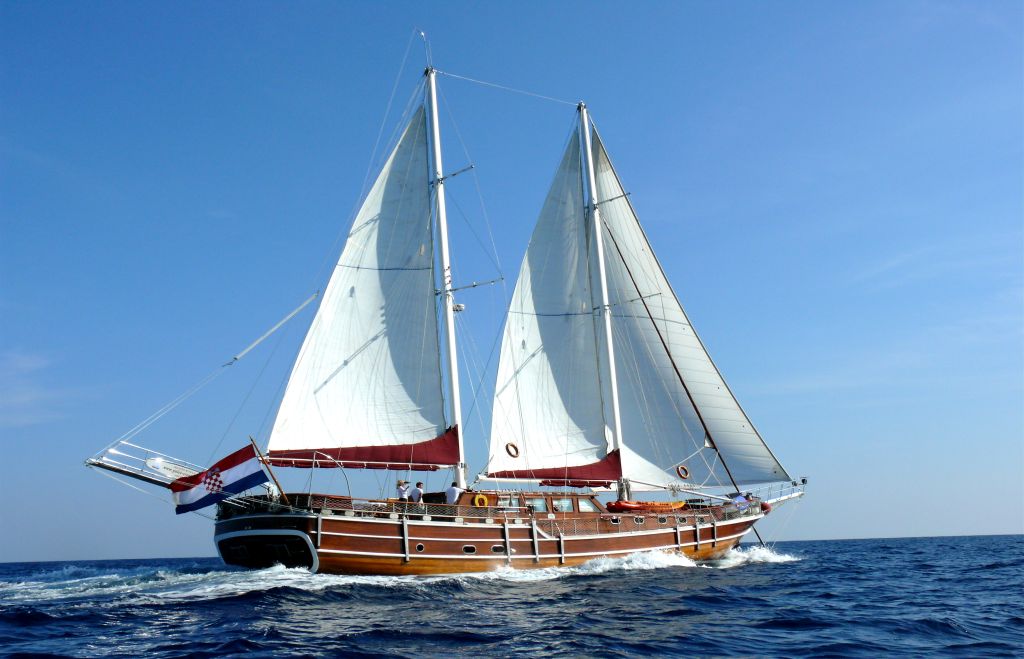 Option no.1 – Nostra Vita, 5 cabins, 4 crew, prices from 19.000 – 27.000 €/week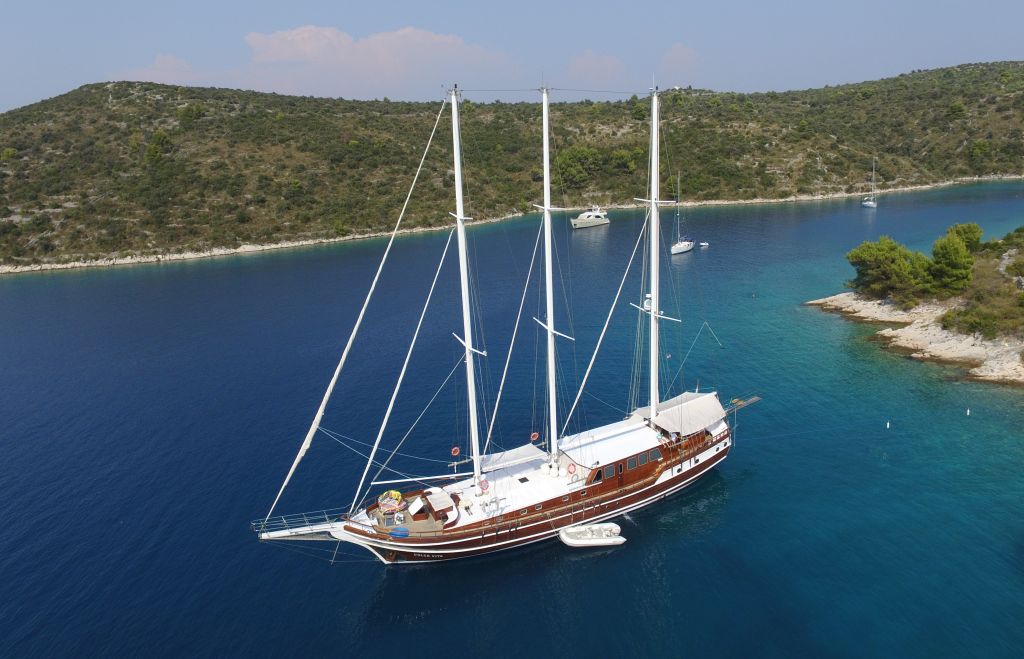 Option no.2 – Dolce Vita, 5 cabins, 4 crew, prices from 28.000 – 34.000 €/week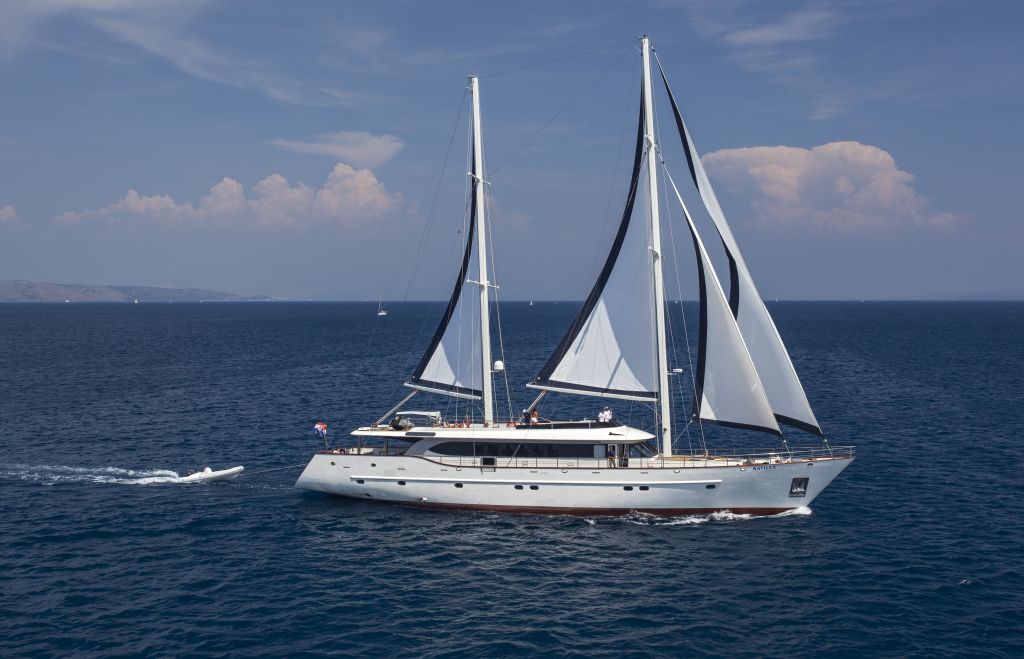 Option no.3 – Navilux, 5 cabins, 5 crew, prices from 50.000 – 65.000 €/Week
If you are interested in any of these options, fill out this form and we will check the availability and get back to you with all the details you need for a perfect holiday.
Where to start – Private vs Cabin
A private charter gulet cruise is the most luxurious way how to explore Croatia. When you combine the gulet with a perfect itinerary, food menu and activities you like, you get a combination that is hard to beat. And our main job is to help you put all this together.
Cabin charter cruise has fewer logistics, but it is also important to select the best possible cruise, that would fit your expectations. There are plenty others cabin charters available in Croatia which we did not present here. If interested, let us know and we can provide you with alternative ideas.

Interesting Route – A short glimpse of what you can expect
This itinerary is a suggestion from Milan (owner of gulet Pacha) and he believes it is the ultimate route to experience on a private charter 7 days cruise.
This is to give you some idea of things you could see. Every gulet and route have a bit different programs and we are happy to help you decide the option which would work out the best for you.
Cruise Itinerary For Gulet Pacha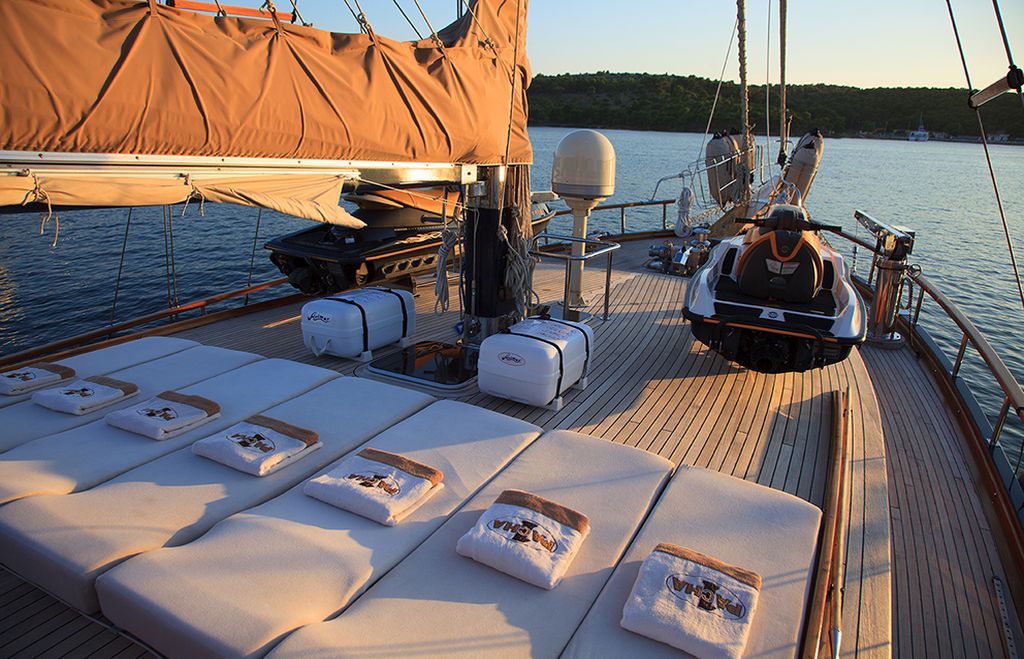 ŠIBENIK – DUBROVNIK
DAY 1: boarding at the harbor in Šibenik and later departing to Skradin via the Krka River Canyon for a brief swim.
DAY 2: after breakfast, gulet Pacha will sail to the River Krka where guests can visit the waterfall and the cruise will eventually proceed to Primošten anchorage for dinner.
DAY 3: cruise will sail to Trogir after breakfast, a brief stop for a swimming and then a cruise to the Hvar Island.
 DAY 4: Departure from Trogir, time for breakfast and a short swim after which a brief stop at Hvar for a stroll and sightseeing.
DAY 5: departure after breakfast to Korčula for a stroll and sightseeing of the wonderful island where the famous traveler Marco Polo was born.
 DAY 6: the cruise will then sail to the National Park in Mljet for a nice time and will spend the night at Polace.
 DAY 7: the cruise will head for Dubrovnik after breakfast, little stops in-between for lunch, swimming and some watersport. The cruise will later anchor at port Gruz for the night.
 DAY 8: guests will bid each other farewell and will prepare to disembark.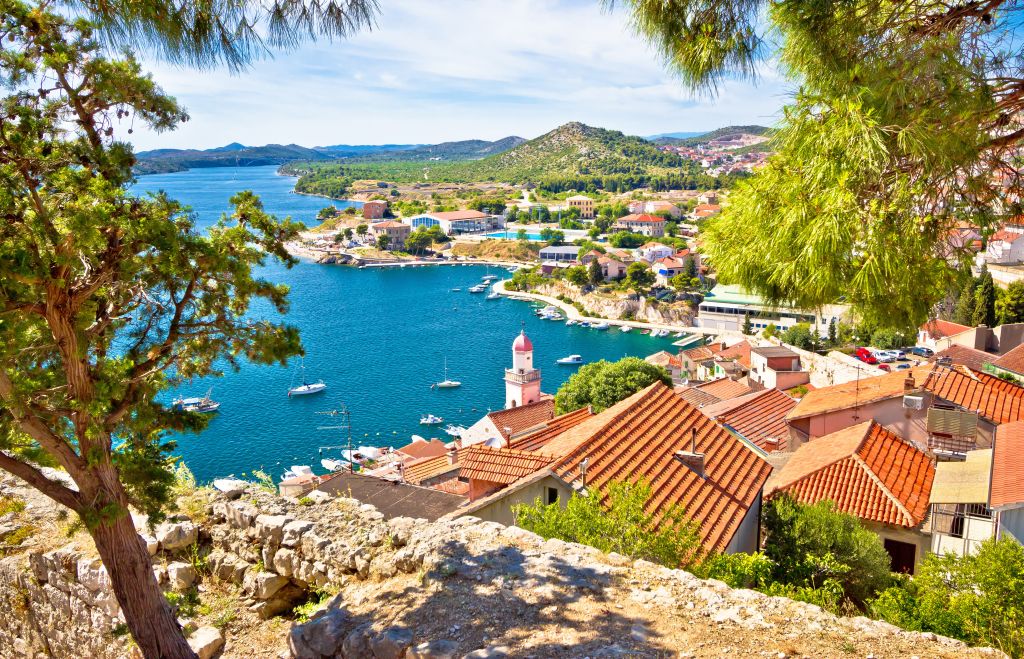 Payment methods: