Deluxe Gulet Yacht Dolce Vita From Croatia
Explore the 1.200 islands, the beautiful national parks, and the amazing coastal cities in Dalmatia on the board of one of the most luxurious yachts in Croatia.
If you are looking for a life time experience Gulet yacht Dolce Vita is the answer. In this post, you learn what is special about DOlce Vita, some highlights of this yacht and the prefered itinerary handcrafted by the captain of this yacht.
A-) What to expect on deluxe yacht Dolce Vita: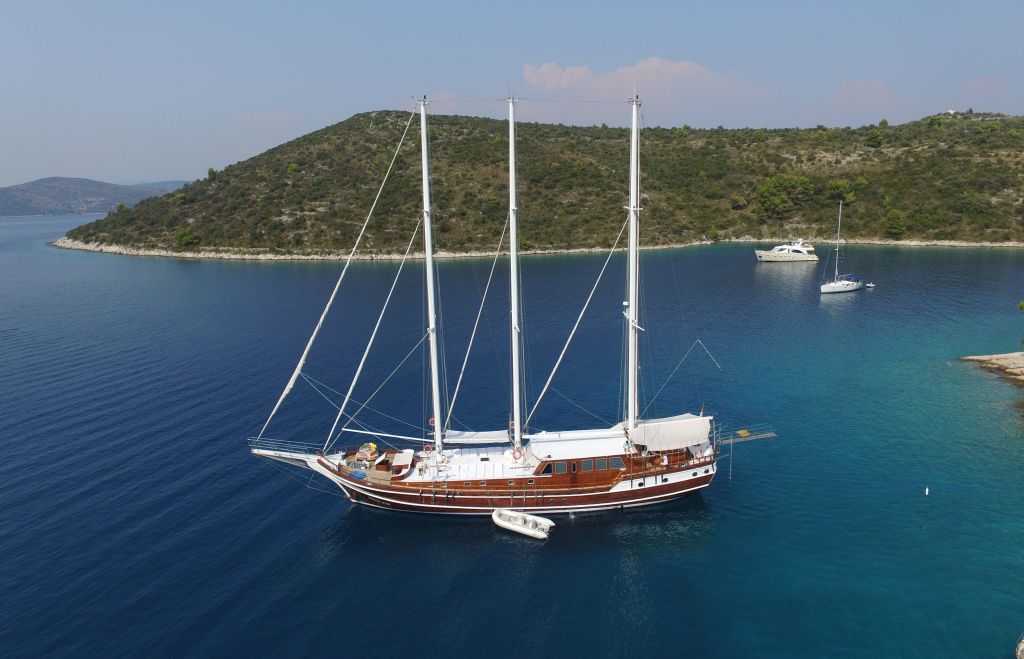 The exotic and elegant Dolce Vita features 5 spacious and luxurious cabins (2 master and 3 double) that can accommodate up to 10 guests. She also features a very big and well-furnished salon and an amazing dining area that is expertly designed and decorated with cushioned sofas and a Jacuzzi. There are four crew members on board to serve all the distinguished guests on the Dolce Vita and to attend to their every need. The Dolce Vita also has a wide range of water sports tools and entertainment for guests that want to have a fun time.
You can learn more about this amazing yacht below or feel free to ask if you have any question:

B-) Gulet Dolce Vita Highlights:
Size: length=34 meters width=7.4 meters
Possible Destinations: Šibenik, Trogir. Dubrovnik and Zadar on request
Number of cabins:  5 air conditioned cabins (2 Master Cabin and 3 Double Bed Cabin). Maximum of 10 guests. (Each cabin with a private bathroom)
Crew members: 4
Price per week: starting from €26.000
Cabin: 2 Master Cabin, 3 Double beds
Amenities: Salon – internet service
Deck: Sailing, Water Skiing, Donut Ride, Wake board, Dinghy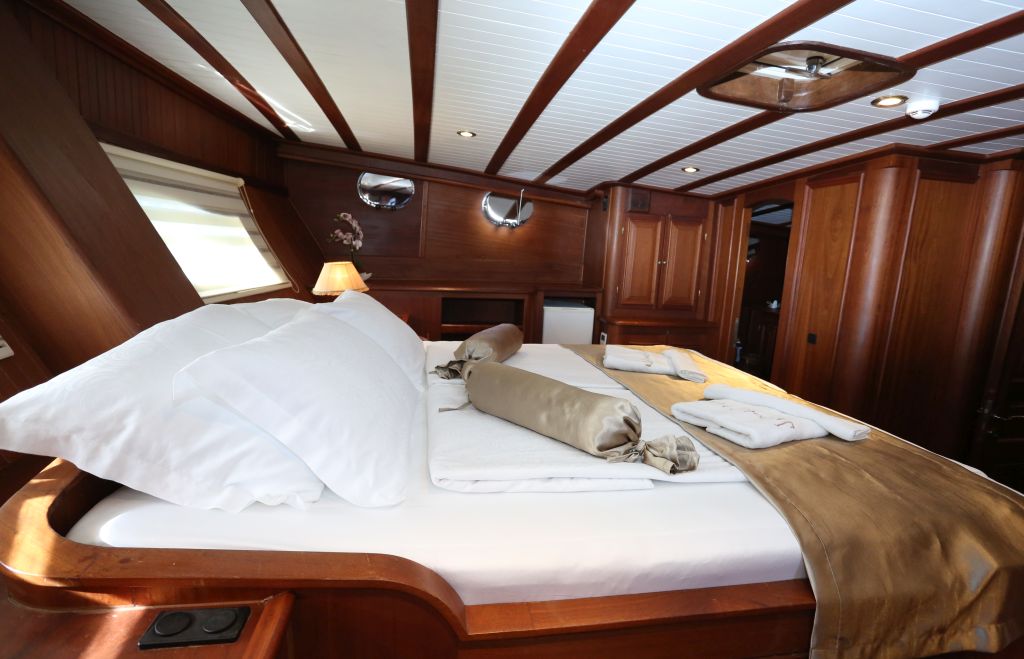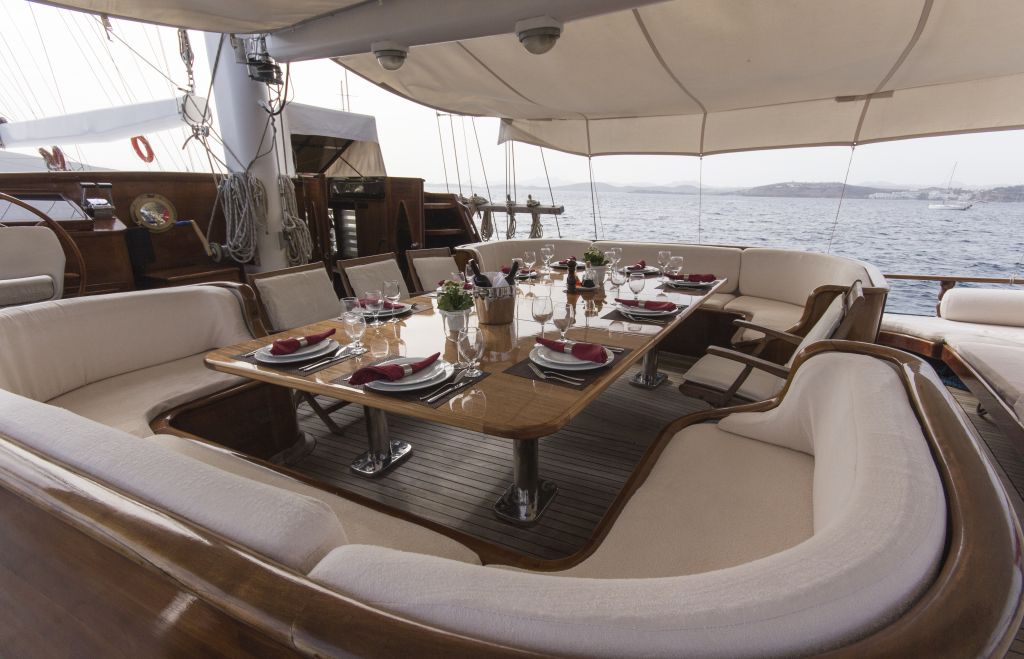 Bar Service
You can purchase drinks from the bar service
Pay 150€ per person/week For an inclusive price for drinks both alcoholic and non-alcoholic drinks
Corkage fee of €900 /person/week if you are going to have your own drinks onboard
Food Services
Food is prepared by a wonderful chef and you can have;
The half board food service (breakfast and lunch)
Full board service which is breakfast, lunch, and dinner.
Find Similar deluxe yachts to Dolce Vita or Get a free assistance from our Croatia Expert
C-) Dolce Vita's captain special route:
From Šibenik to Vis and then backward to Šibenik:
DAY 1: the Gulet Dolce Vita will anchor at the Šibenik harbor and will wait for all the guests to board
DAY 2: the gulet will sail to the beautiful island of Primošten for the nice scenery and a nice swim.
DAY 3: after breakfast, the cruise will sail to the historic city of Šolta for a tour and sightseeing
DAY 4: after the visit to Šolta, the cruise will sail to the elegant and cultural island of Hvar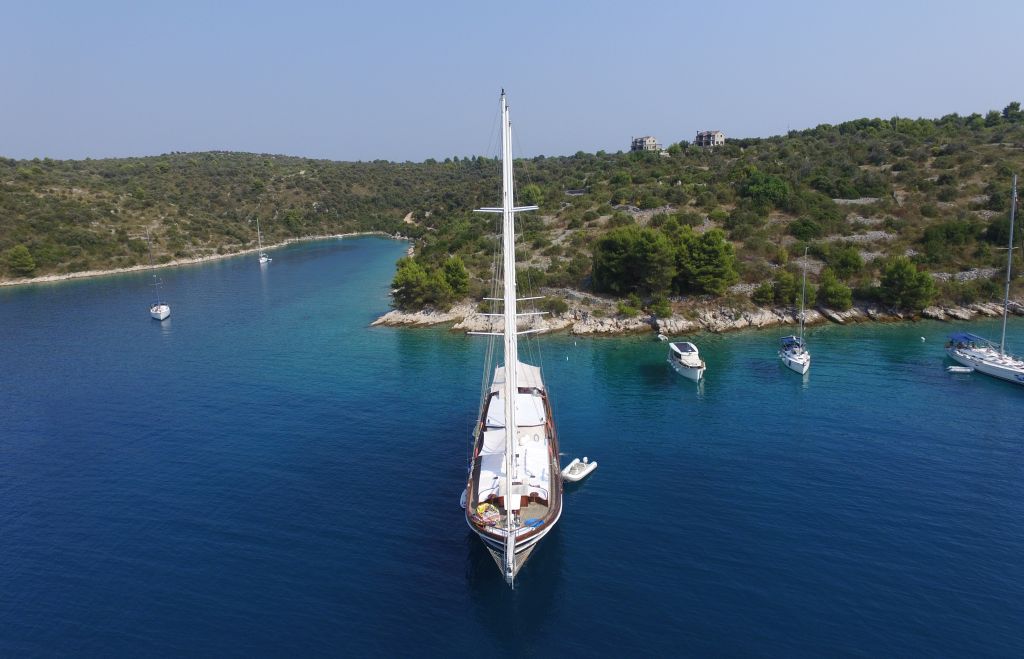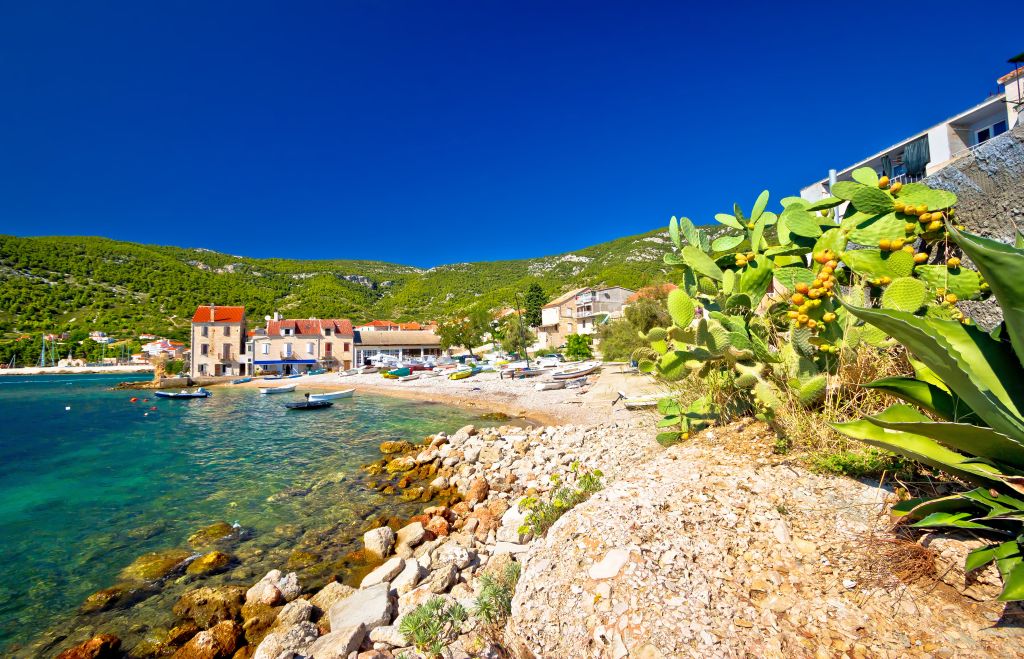 DAY 5: the next stop is the island of Vis where guests can have a swim in the amazing bays in Vis.
DAY 6: the Dolce Vita will proceed to the elegant island of Kornati before heading to Krka to spend the night at the beautiful harbor
DAY 7: on a final tour, the cruise will sail to Skradin for a sightseeing tour and historical journey
DAY 8: the guests will bid each other farewell and would prepare to disembark the gulet.
Feel free to contact us if you still need further information about Dolce Vita or send us inquiry and get an offer with some tips from our gulet cruise expert: