Family sailing holidays in Croatia were never easier!
Family sailing in Croatia is now easier than ever before! All you need to do in order to have this holiday is a bit of our help and early planning. You will sail from one beautiful island to another and have all kinds of family fun activities planned out for you. You can explore the unique culture, beautiful bays, small villages, and beaches. For a winning vacation, you should really treat your family to an amazing sailing experience that can be as chill or as adventurous as you like.
How sailing can profit the whole family?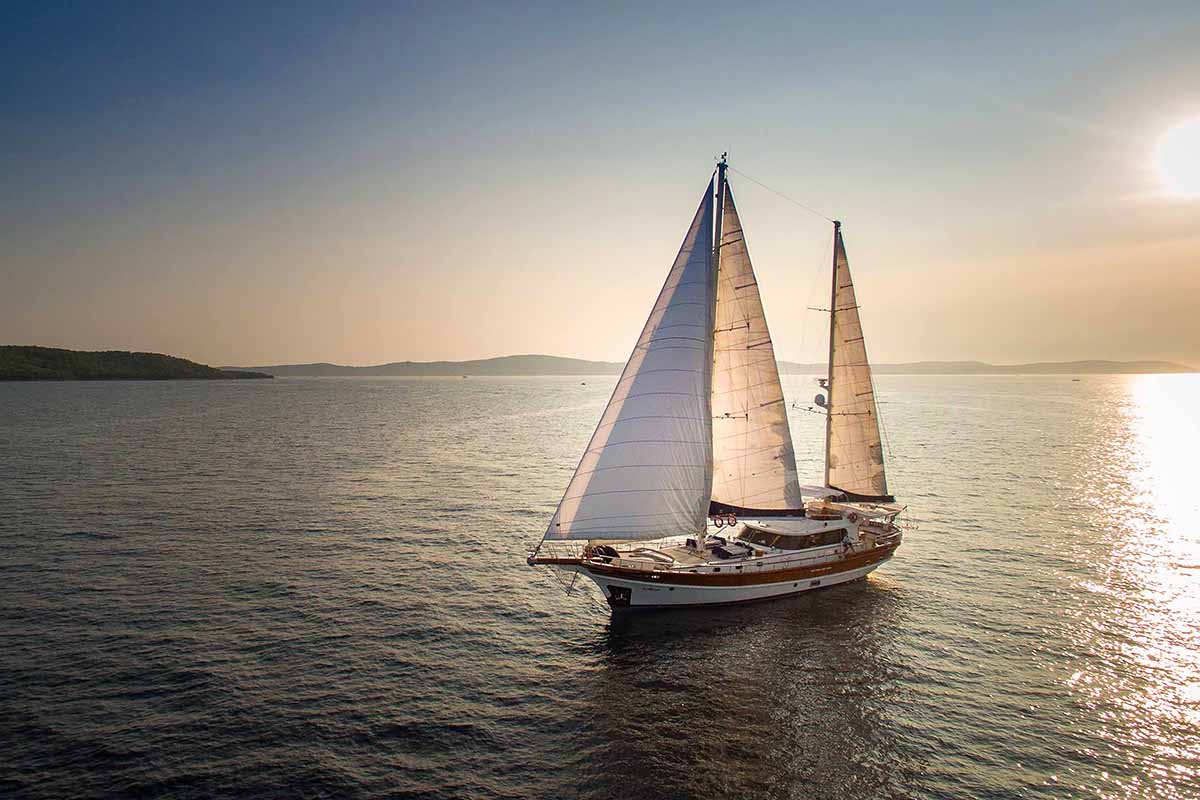 Sailing with gulets is a special experience
Standard sailing boats can have very small areas, lots of cleaning and cooking to do, and the best alternative to avoid all that are gulet sailing holidays.
Gulets are called motor sailors so they are primarily crewed motor sailing yachts that usually travel on a motor but they can also sail. Gulets are quite big boats and they need strong wind to actually sail so weather has to be on your side.
You will have crew to direct your sailing, so by no means you have to expert to experience this. Also, crew will give you and your kids directions to keep you extra safe, because your and your kids comfort and saftey come first.
If you still have concerts about kids saftey they can play in the salon of the boat, or in other areas of the boat so you don't have to stress about their saftey.
You can bond with your family and get closer together
Vacations are fun for the whole family and particularly stress-free for parents and engaging for the whole family.
A sailing vacation is perfect for families and groups looking for fun on and off the water. This type of holiday can bring your family even closer together because you will be sailing for 7 days in the most beautiful destination.
Your days will be filled with numerous fun activities and adventures that will allow you and your kids to create some amazing memories together. In such an easy-going nice atmosphere, you and your family will be delighted to relax and enjoy to the fullest.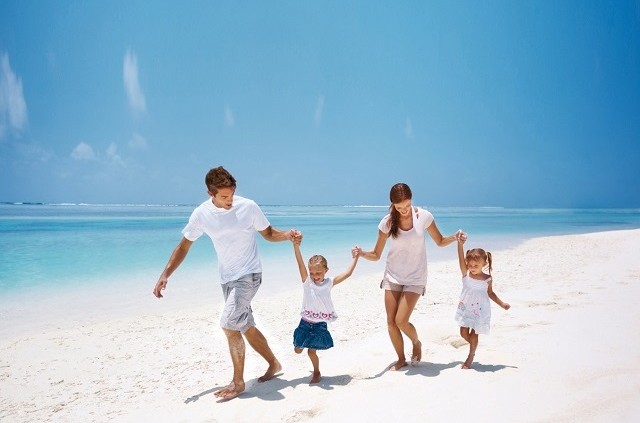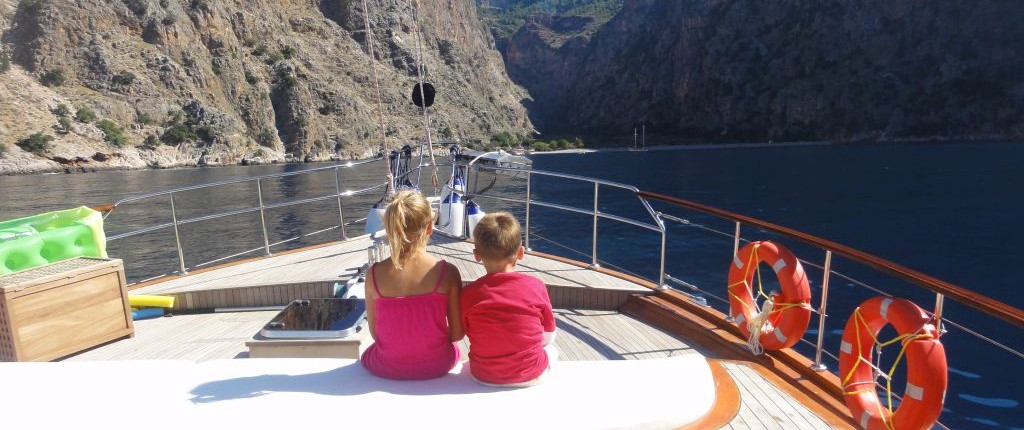 Experience sailing, explore coast and sea together with kids
From island hopping to fun sailing in Croatia, a sailing vacation is a great adventure everyone in the family can enjoy.
You will explore the beauty of the Croatian coast that holds over 1200 islands, small villages, towns, and rich culture.
If you take your children on this journey, they will be able to discover new places, and witness the wonders of nature first hand! This is simply perfect for quality time spent with loved ones, away from everyday stress.
Adults can relax while the kids are at play
No one gets bored and everyone has fun on gulet cruises. You can choose gulet friendly boat that will be safe and secured for your kids to play on large deck while you enjoy your time reading your favorite book, suntanning or relaxing at the jacuzzi.
If you want even extra comfort and some alone time for you and your partner during the cruise, we can arrange a babysitter on board that will watch over your kids.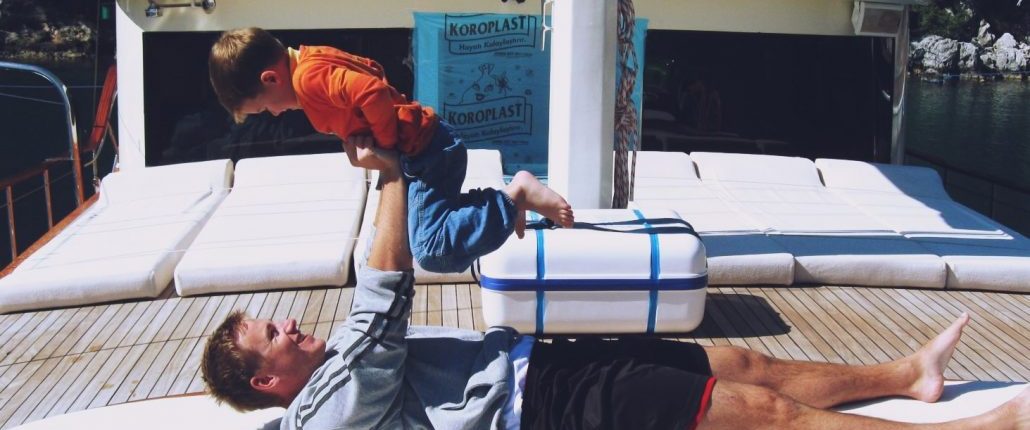 Why sailing with children is a great idea!
Customized activities
While sailing Croatia we can provide you with a number of customized activities for all generations. For example, apart from the beach, kids can participate in fun games, learn a new skill, take part in watersports. It's all about giving your kids and yourself an excellent time on gulet but also on land too. It is also important to choose a route that will not be boring for your kids, so prepare to be flexible.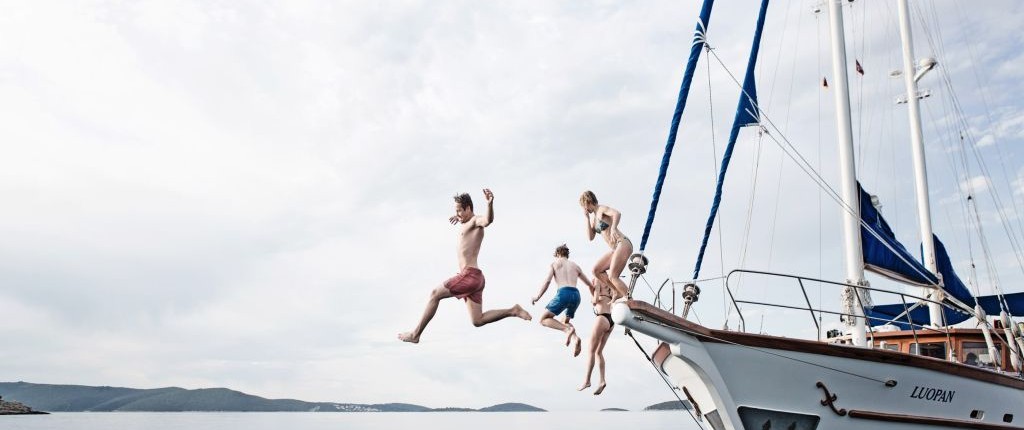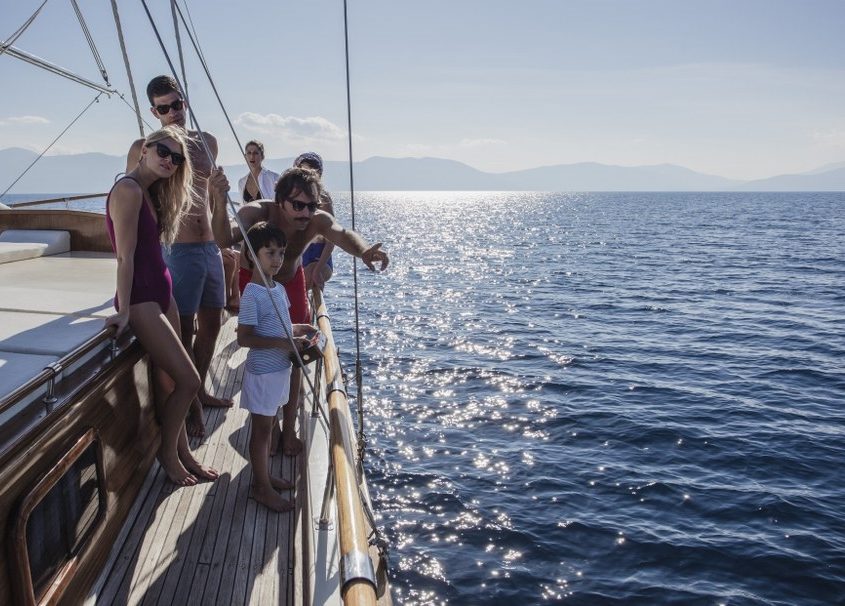 Children will be safe during sailing
When it comes to safety on board, family-friendly gulets are safe, but you should always keep an eye on your kids, especially the young ones. Sailing on gulets is not as extreme or dificult as sailing on sailingboats, so by all means you don't need to be expert to be a part of this.
Croatia is also the best place to have a family trip, as possibly the safest sailing destination in the world.
The wind and the climate are mild, while the sea clear and safe for your kids. Captain can lead you to the private bays that are calm with no waves so there is no risk.
Beaches in Croatia can also vary – from sandy, pebbly to rocky, some have shallow water while with others the water becomes deep just a few strokes from the shore.
Children and parents can have fun onboard
You and your kids can stay active by using water toys, paddleboarding, kayaking, jet-skiing for adults, snorkeling, windsurfing, hiking, biking, and other activities.
Each family member can choose whether they want to use from equipment while kids must be looked after by their parents.
You can equally choose to just relax on the boat while reading a good book.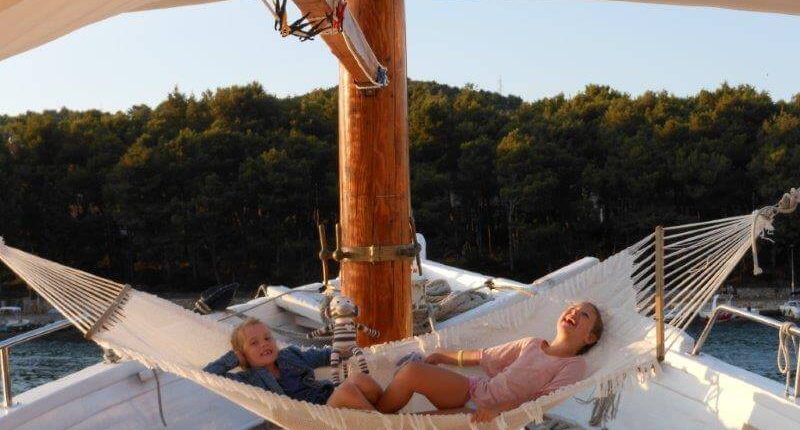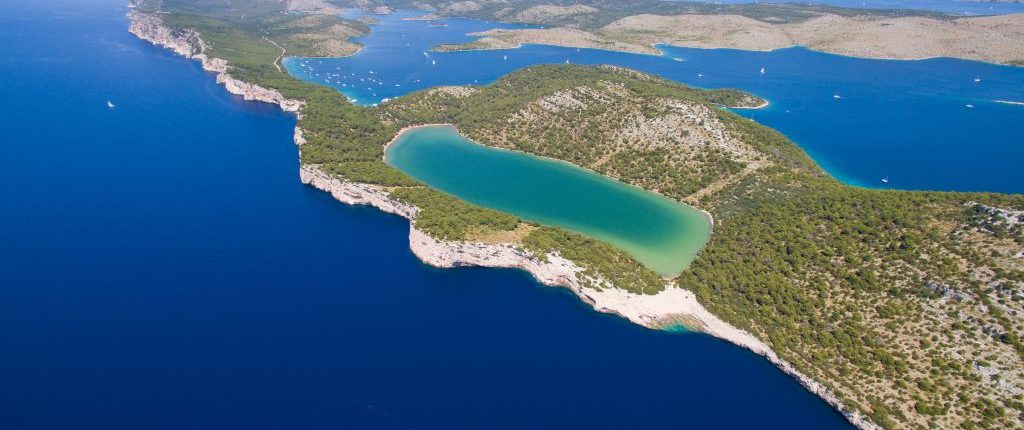 Children can get in touch with nature
Croatia holds some of the most beautiful nature parks that are absolutely preserved and can provide safe space for your kids to get in touch with nature in a fun and new way. Also, it is good for the kids to escape from technology and spending time in the nature can be very beneficial. During gulet cruise your kids will be able to explore, question, experiment, discover, sing, dance, and imagine. And nature is an inspiration for children, and essential to their healthy development, while for parents it might be a perfect stress relief.
Popular family-friendly sailing areas:
Dalmatia is definitely a perfect destination for a family cruise, You will be able to explore the beauty of cities like Split and Dubrovnik, and romantic small towns of Middle Dalmatia. Most of the time you can spend relaxing on a gulet, swimming in beautiful secluded bays and sunbath on breathtaking beaches, exploring interesting hiking routes, and walking around some of the most beautiful forests and parks Croatia has to offer. You can anchor on one of 1200 islands (like Brač, Hvar, Korčula, Vis…), swim and snorkel in crystal clear Adriatic sea that is safe for kids too. Sailing with a gulet offers you various possibilities and engage in lots of extra activities local cuisine,etc.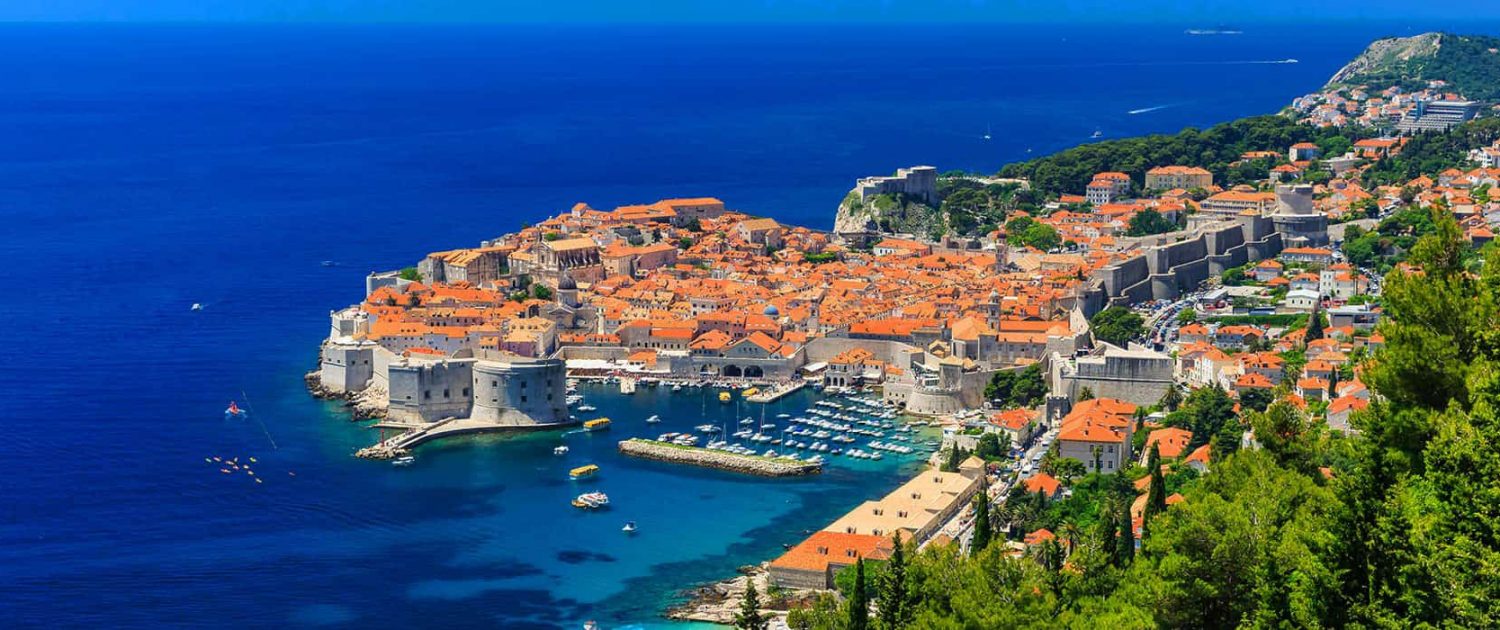 Best luxury gulets in Croatia ideal for a family cruise: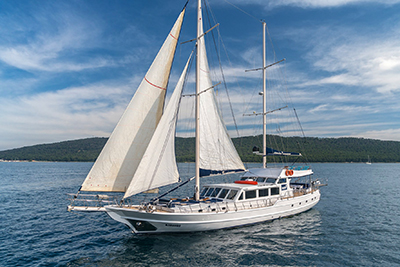 5 cabins for 10 guests – Price starts from €15.200/week Master cabin, spacious salon and equipped with the freshwater system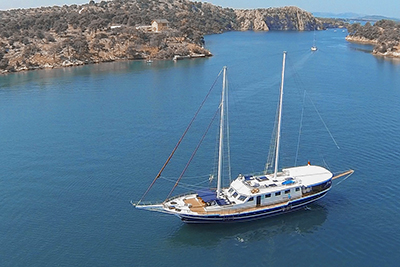 6 cabins for 12 guests – Price starts from €18.000/week. Lots of deck area, big flybridge and functional salon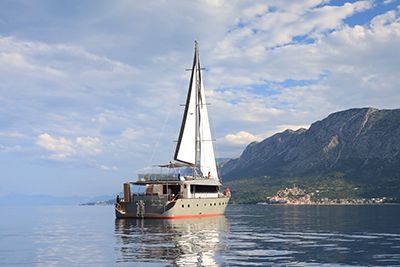 6 cabins for 12 guests – Price starts from €33.000/week. Jacuzzi on the flybridge and cushioned area on the flybridge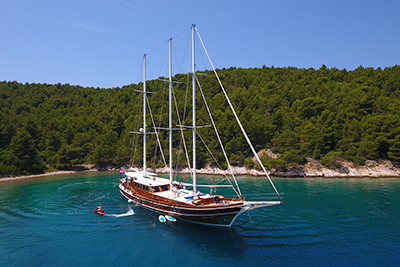 5 cabins for 10 guests – Price starts from €28.000/week. Big elegant salon, Jacuzzi on sundeck and 2 Master cabins
Payment methods: