THE BEST CROATIAN LUXURY PRIVATE CHARTER GULETS
The Croatian gulet cruise offers some of the most fun and amazing holidays and beautiful waters make sailing a joy, and a must-have experience. Furthermore, in Croatia, there are about 40 gulets for charter. We promote luxury boats with 5-star quality, but gulets from this list are some of the best luxury vessels that are booked the fastest and provide the best value for money. If you want to get the greatest possible deal and secure your spot, booking early is often crucial. Get inspired!
TOP GULET RECOMMENDATIONS
Charter prices from €48.500 to €56.900 per week for groups up to 12 guests.
With luxury features, excellent performance. and an incredible price point Dalmatino steps up among the other similar yachts on the market, showing excellent value for money. Inspired by modern catch rig motor sailers, this luxury yacht is one of the most prominent vessels in Croatia with a beautiful ambiance and a high level of comfort.
Due to these facts, Dalmatino earned the best value for the money award and became one of the most sought-after yachts on the market.
The expert crew will exceed your expectations, which makes this yacht a great choice for the demanding guests, family holiday, friends or business meeting too. Chef on board will provide meals that will please even the toughest critics.
Furthermore, tastefully decorated with luxurious materials Dalmatino presents the perfect backdrop for relaxing in an informal ambiance for groups of friends and families. There is also so much to do onboard, you will rarely want to set foot ashore. Along with the gorgeous interior, there are many amenities and watersports onboard like a jacuzzi on the flybridge, water skiing, 2 Jet skis for true adrenalin seekers…It is without a doubt one of the best luxury boats for a memorable holiday in Croatia.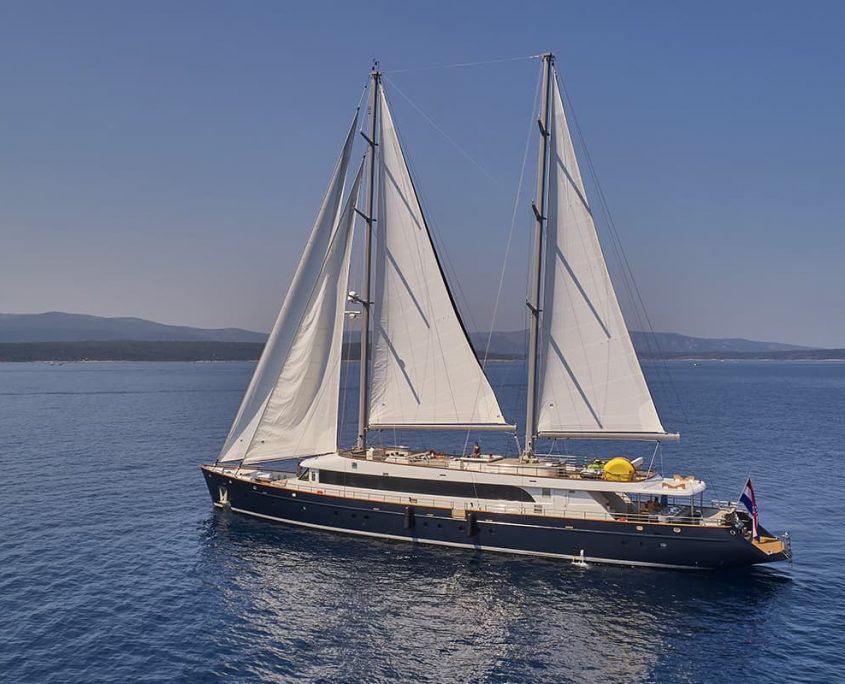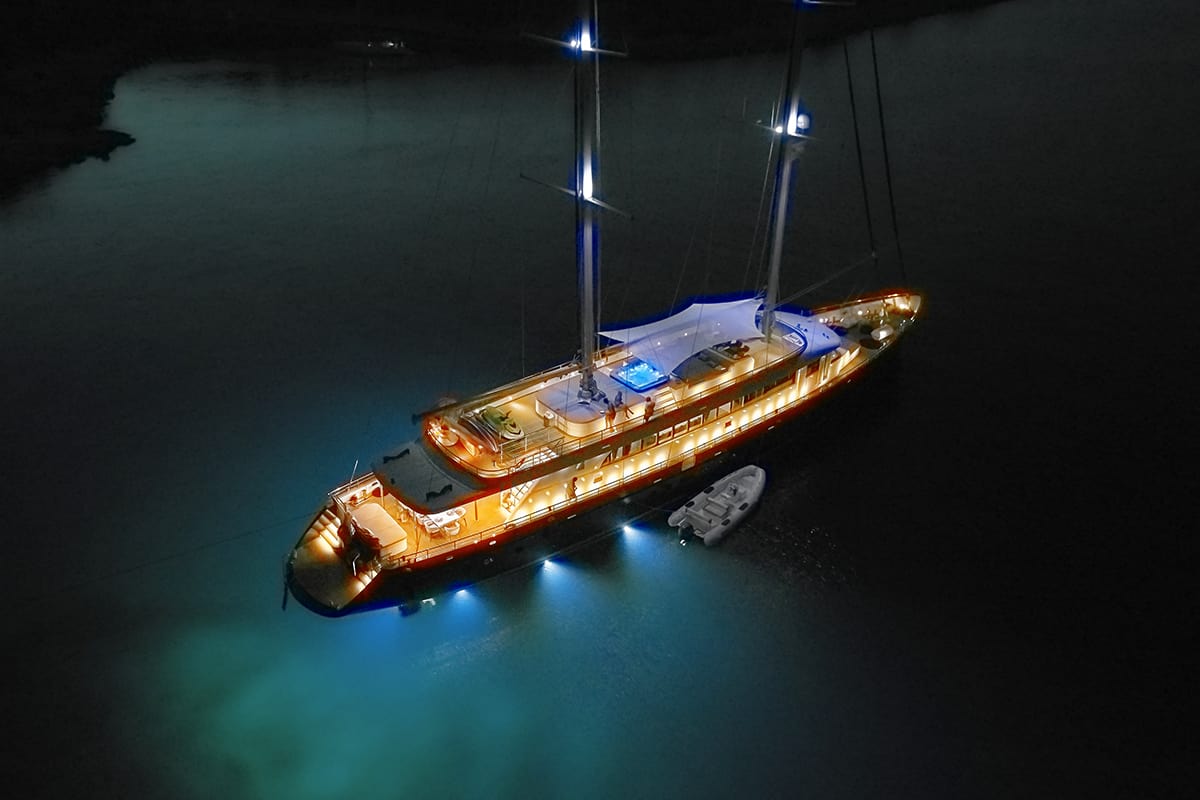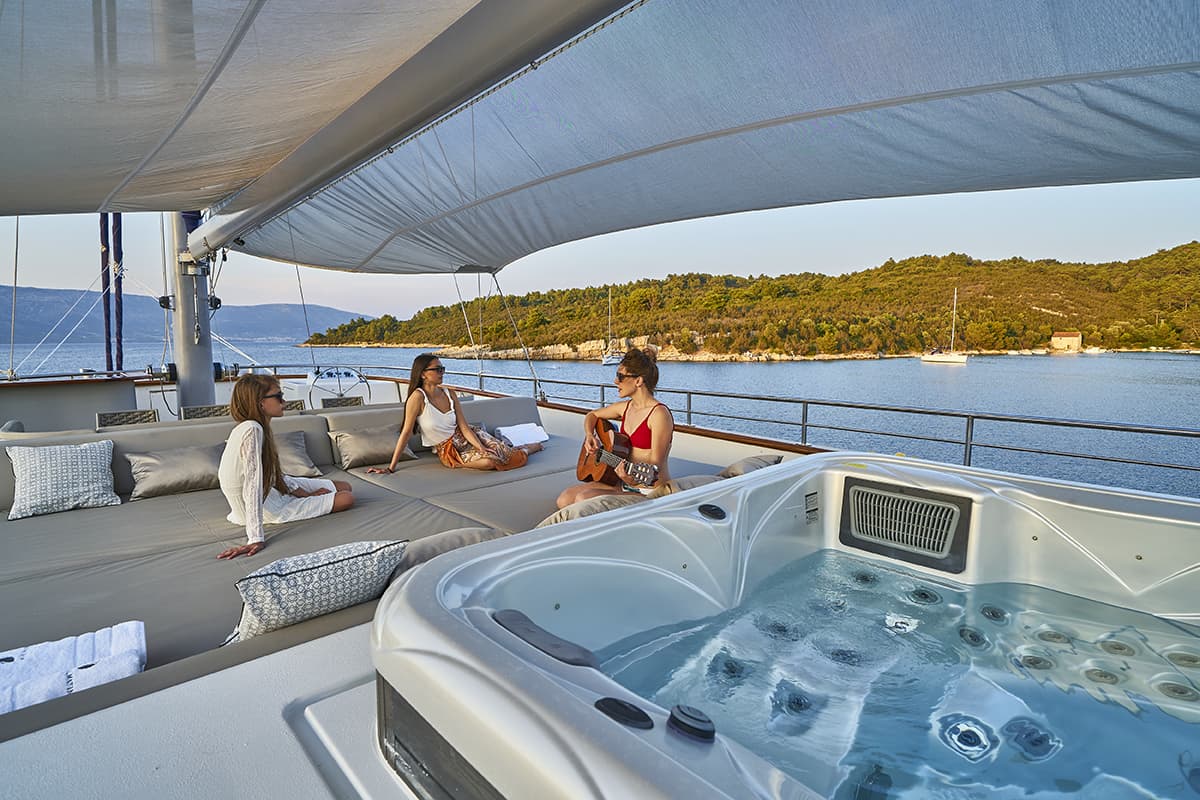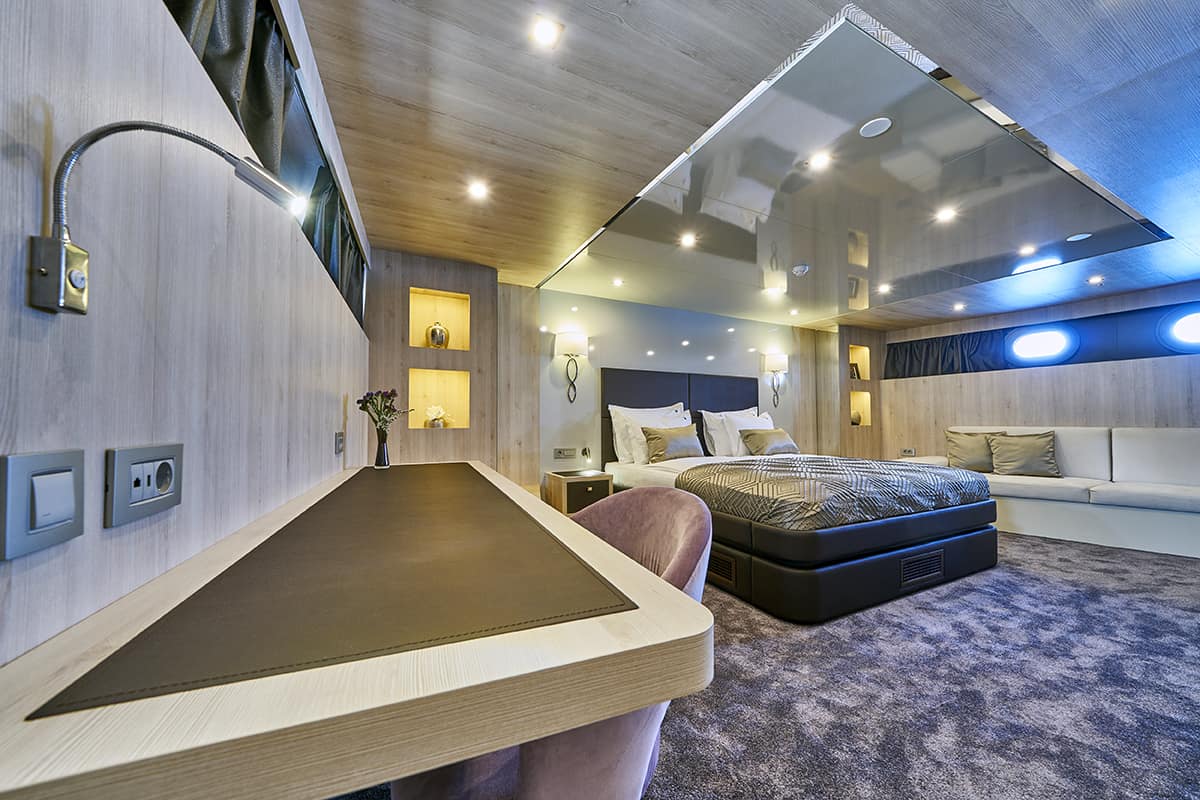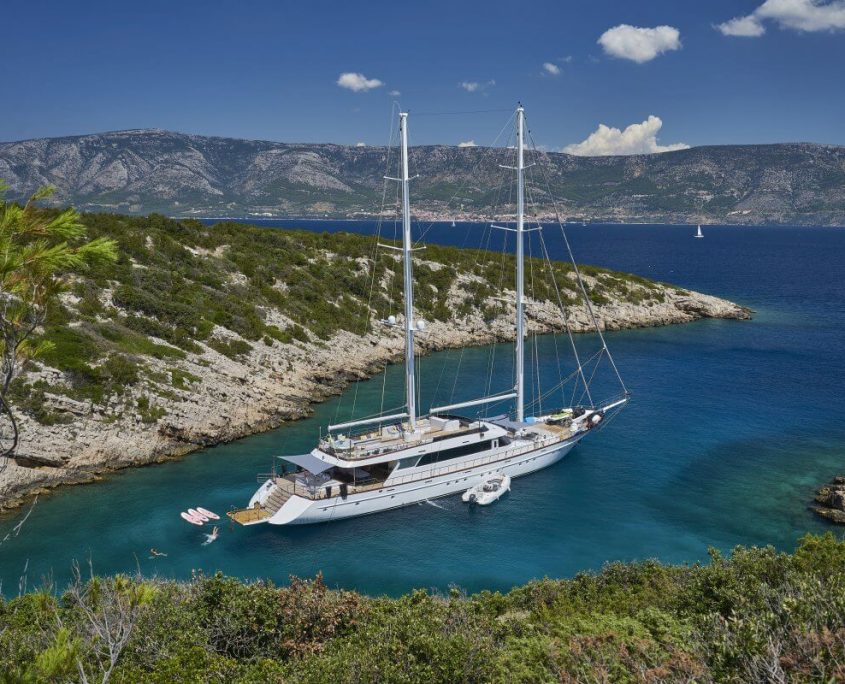 Charter prices from €61.600 to €75.600 per week for groups up to 12 guests.
Lady Gita is a brand new luxury sailing yacht that is 49,30 meter long and can accommodate up to 12 persons in 6 spacious cabins. This yacht has a refined style, sleek lines, and modern decor. You can look forward to a peaceful and pleasant holiday, coupled with exceptional service, an impressive and extensive variety of water sports and amenities.
Her exterior is as impressive as her interior! The upper deck incorporates a sun mattress and lounge area, and jacuzzi from where you can enjoy in the beautiful surroundings. There is also a convenient swimming platform that allows easy access to the sea for kids and seniors.
The crew will take care of your safety and comfort, while your tastebuds will be pleased too, by Chef on board. Design is overall modern, constructed and furnished by quality materials, luxuriously equipped with smart technology.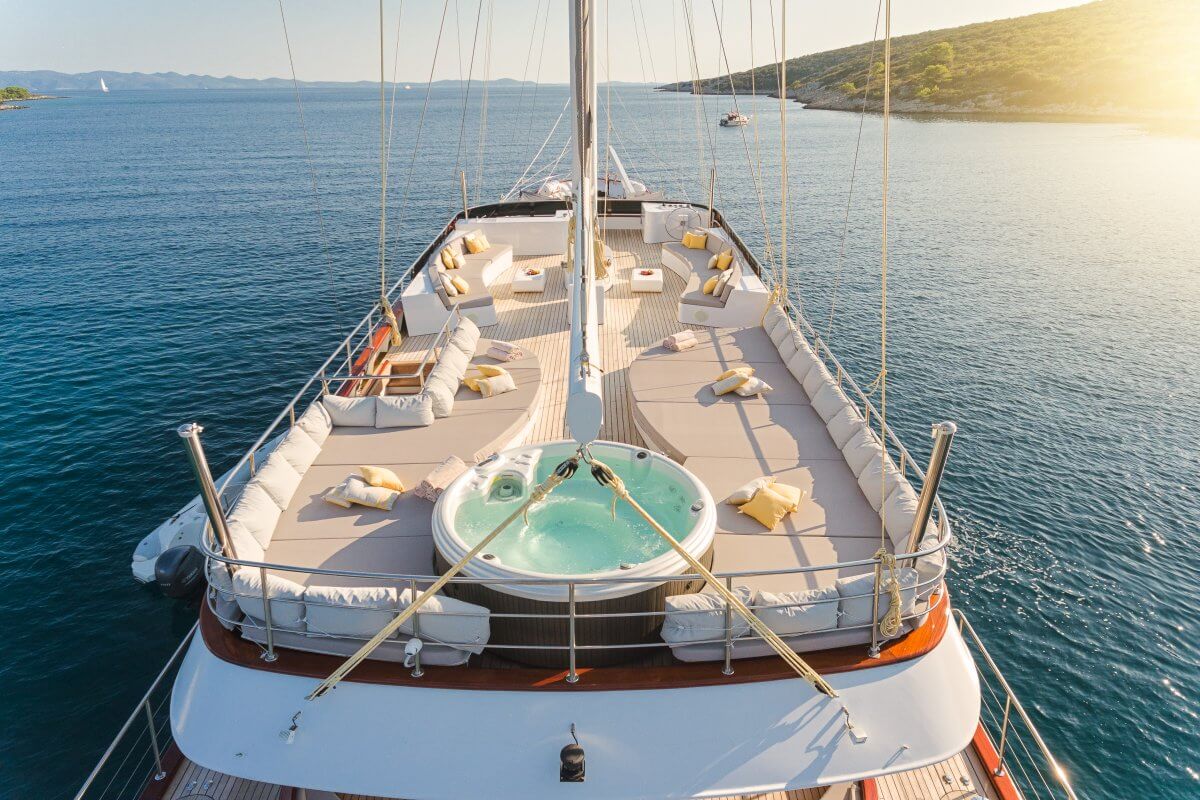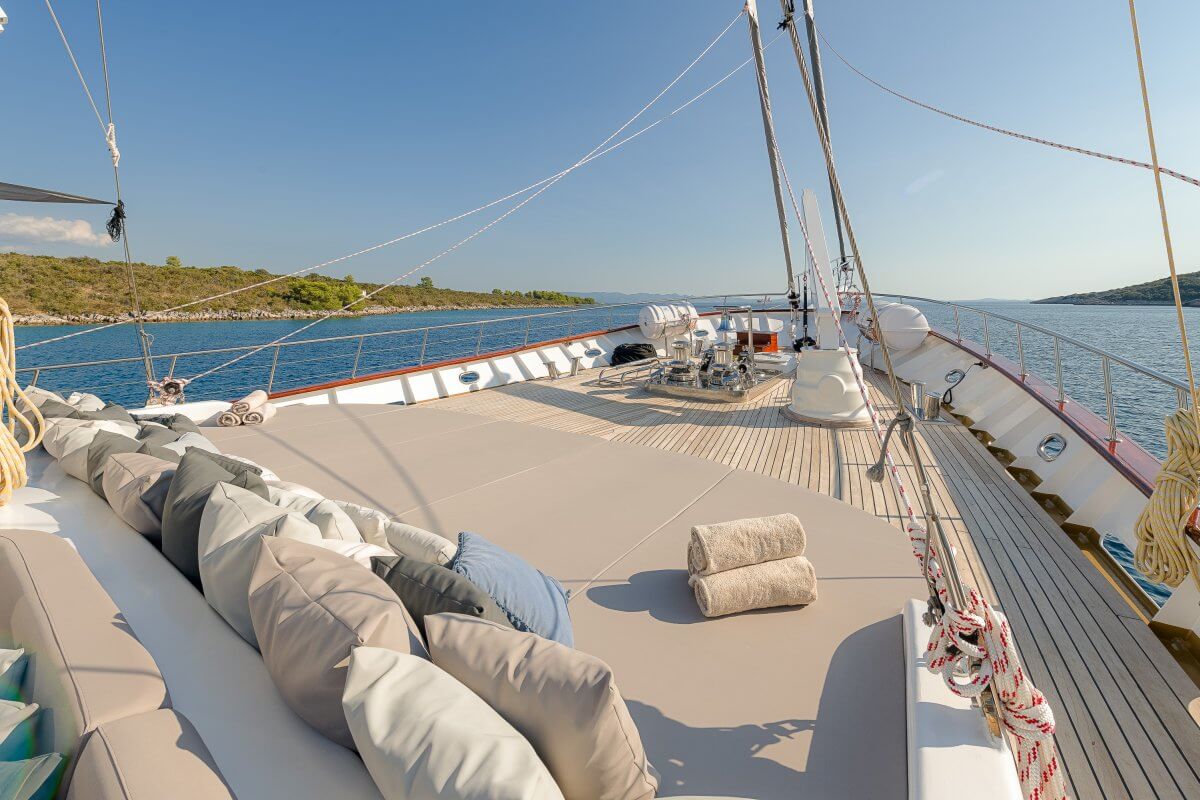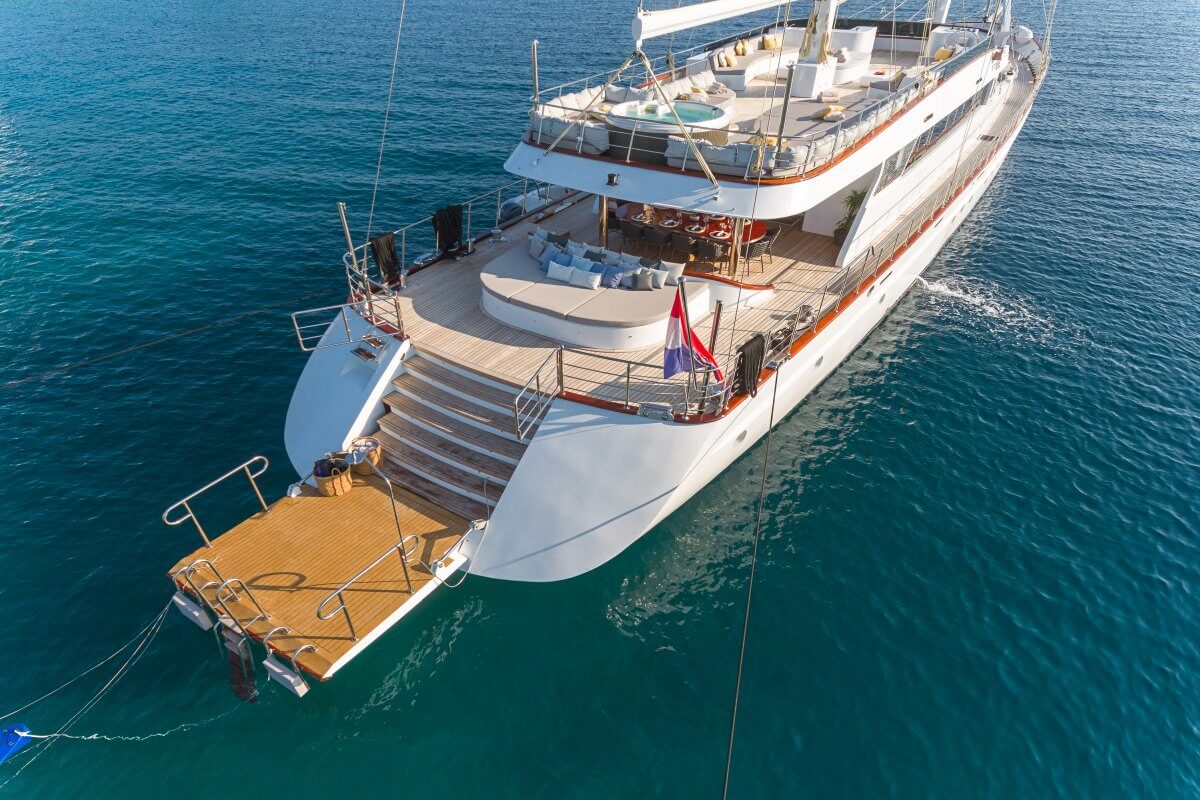 Charter price: around €15.500 – €23.500 per Week season for groups up to 10 guests
Maske got the best family-friendly gulet award due to a phenomenal crew that grants guests with a peaceful and secure vacation, joined with amazing service, an impressive variety of water sports. Food is nothing less impressive, thanks to the chef with years of experience and passion for his job onboard. Furthermore, Maske has a generous interior, cabins, bathrooms, kitchen and living room, made with guest comfort in mind.
For families with kids, there is plenty of space for children's play too. All these reasons alone made Maske one of the most popular vessels for family groups. The boat was also personally inspected by our expert and each time it impressed us with its spotless condition.
Furthermore, the sailing enthusiast could enjoy this gulet thanks to her full-fledged sail and excellent equipment for sailing if weather conditions allow it. Unlike typical gulets that use dark wood, Maske has a white wood finish which gives her a dose of elegance. The whole interior looks brighter, more relaxing and open. The deck is made out of teak, featuring a large dining table, large padded sofa, sun mattresses, and cocktail bar.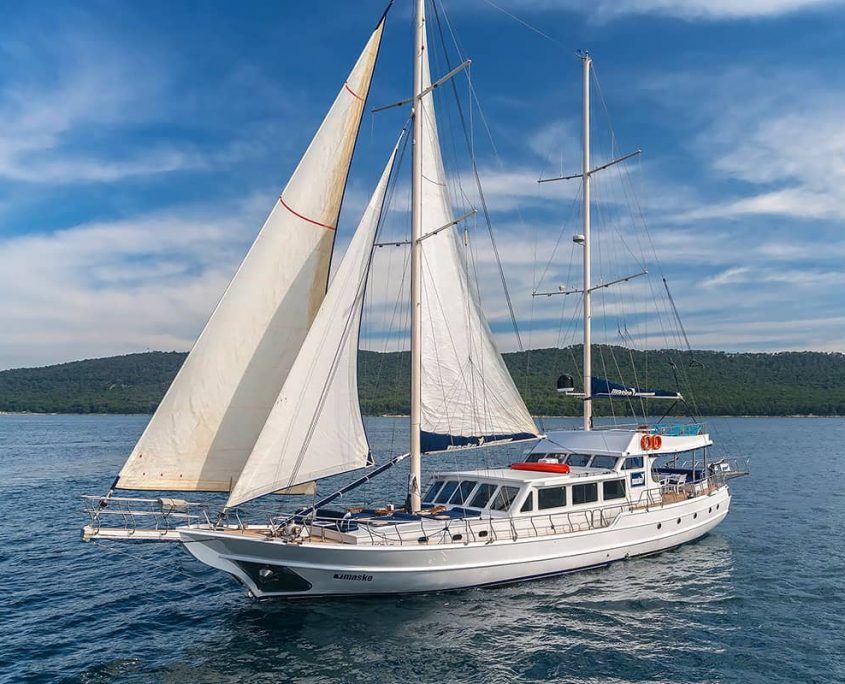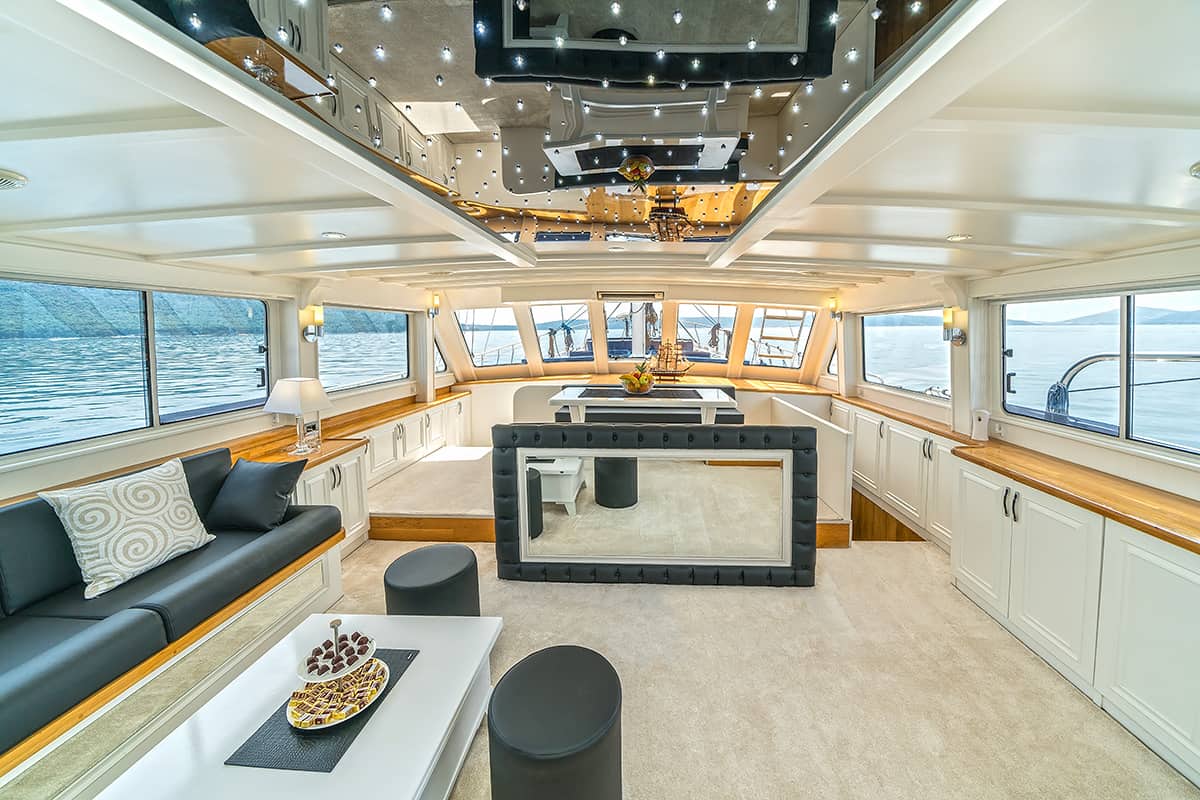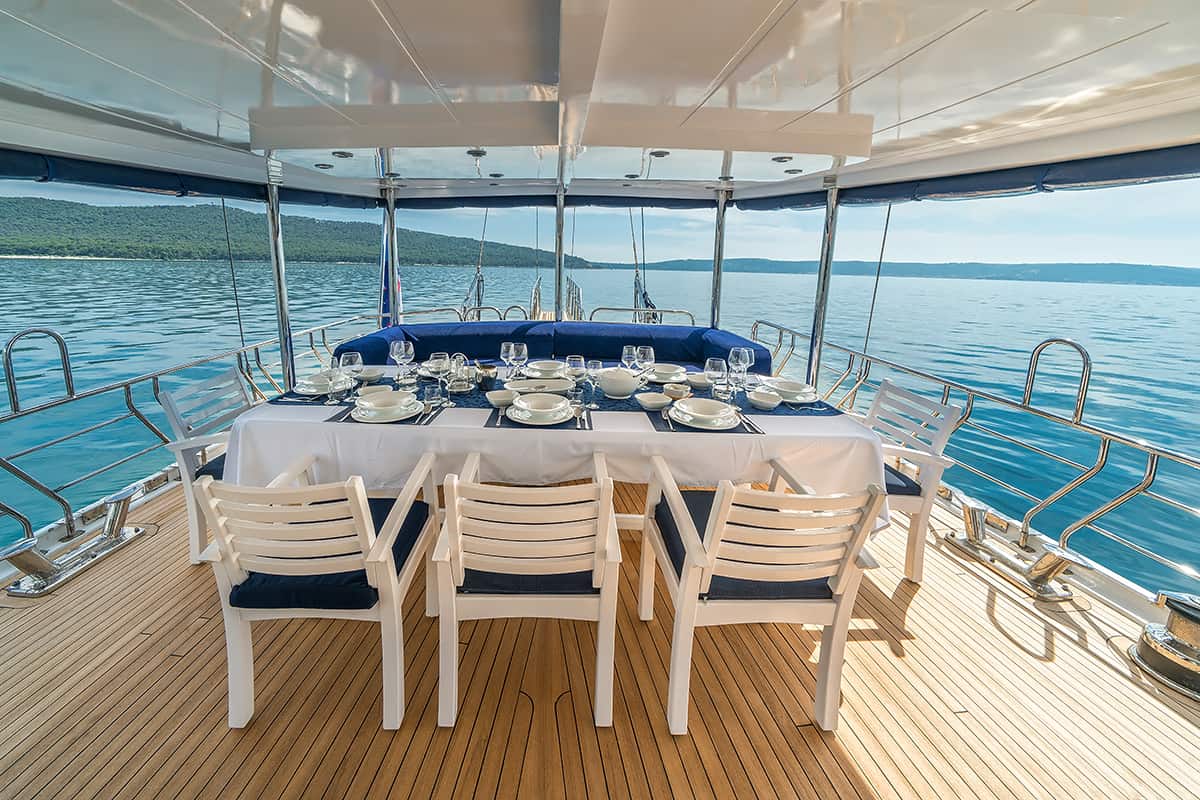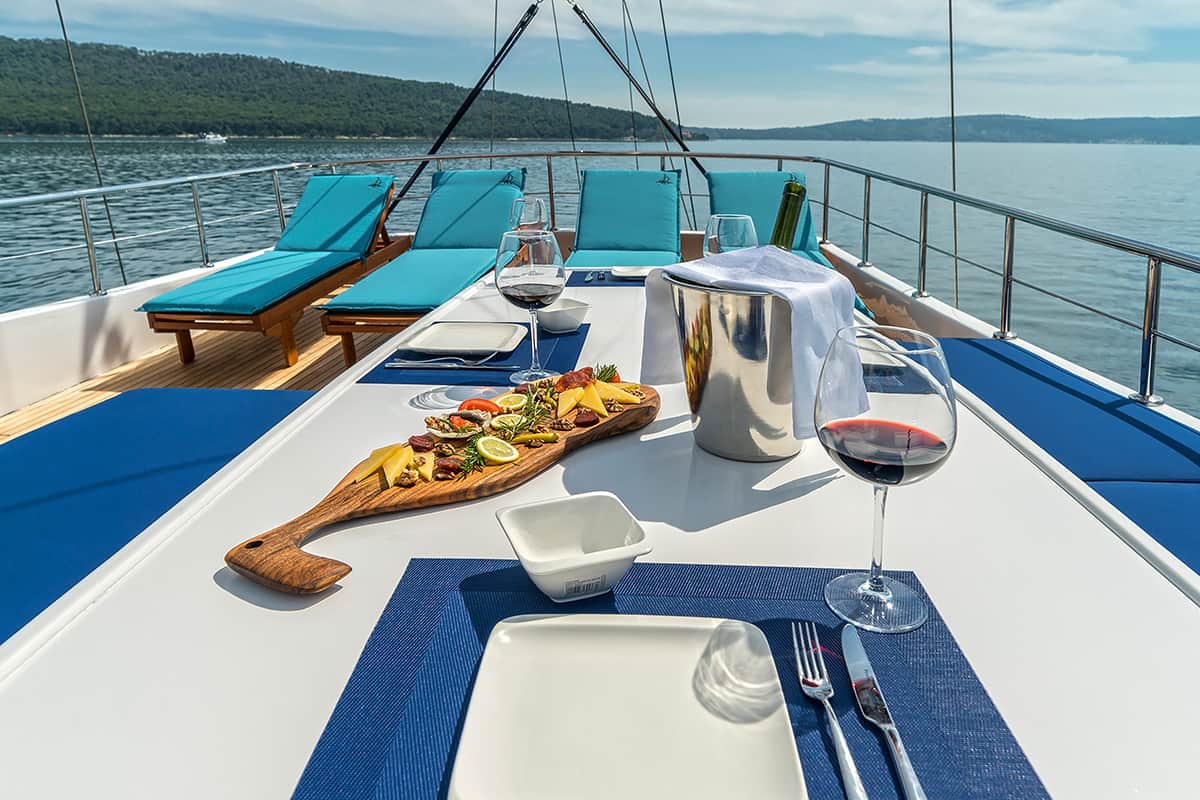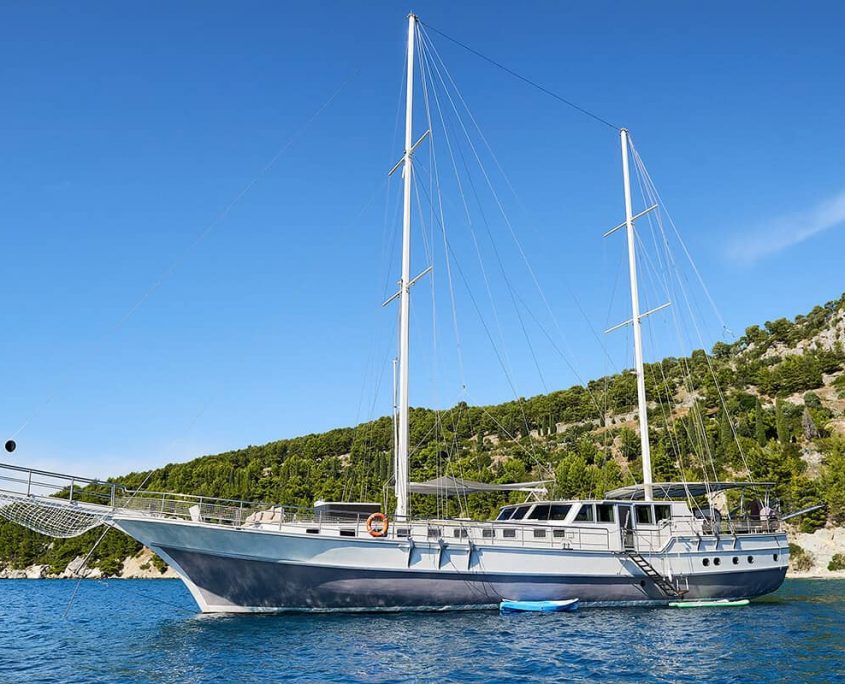 Charter price: around €16.000 – €22.000 per Week season for groups up to 16 guests
Nautilus and its crew are a perfect example of how important is the relationship between crew and guests since they won the best feedbacks award thanks to dedicated owners and exceptional service. The kind and professional crew will take care of all your requirements while the private chef will serve delicious food.
Every year, innovation and variety of new details are added on board to maximize high standards that this gulet grants to its clients. Furthermore, the boat is very roomy and it has many watersports and amenities like a jacuzzi on deck, two paddleboards, a doughnut ride, and two kayaks.
Nautilus offers our "All-Inclusive" package which includes breakfast, lunch and two dinners per week. A variety of tasty snacks and drinks are also available throughout the day. The package also offers 6 hours a week of water sports activities too and port taxes are included in the price. In the end, you won't want your week onboard comes to an end. The boat also has three eight double bedded cabins and its huge deck is perfect for large groups or families cruising together.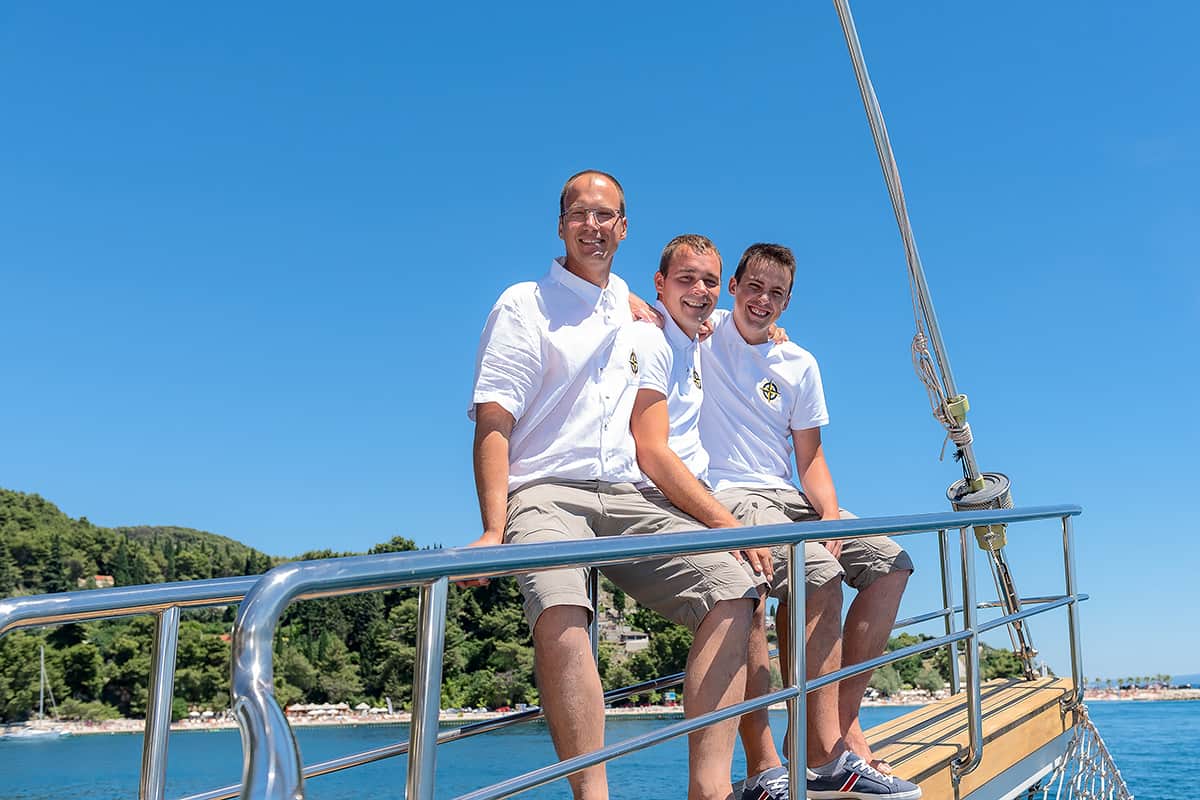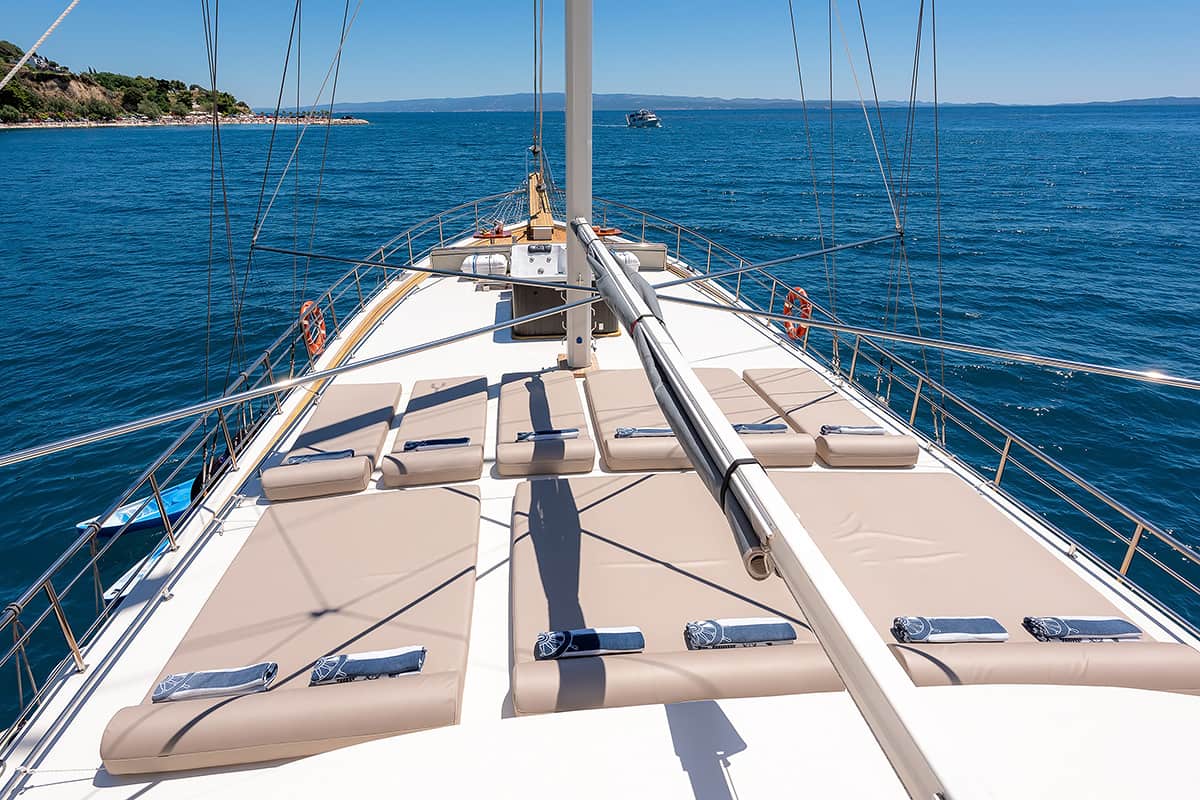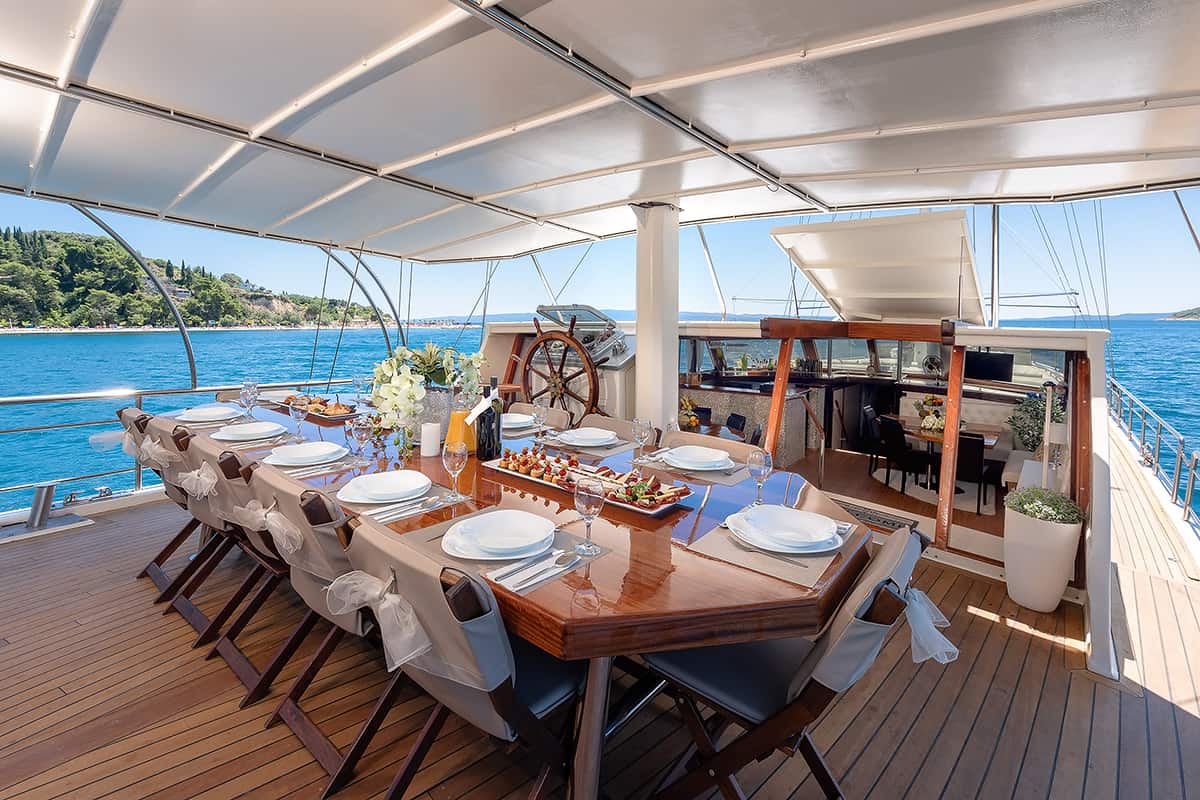 Charter price: around €28.000 – €34.000 per Week season for groups up to 10 guests
Gulet yacht Dolce Vita is one of the most luxurious gulets in Croatia. With her sleek lines, excellent maneuverability and the latest in safety features, Dolce Vita provides a modern and luxurious cruising experience.
The beautiful boat also features 5 cabins, which are remarkably comfortable and can accommodate up to 10 guests. There is a large master cabin and a super spacious VIP cabin and 3 double cabins. Every detail is cleverly thought-out to provide all the advanced levels of luxury & comfort. On the deck and exterior, she provides lots of leisure areas since it is extremely spacious.
There is also comfortable Jacuzzi on deck & a huge variety of watersports equipment. Moving to the interior you'll notice it has a big elegant salon with dining area, quality cozy sofas. Four crew members will ensure great service and food. They will make sure you don't miss a thing and have the best time on board.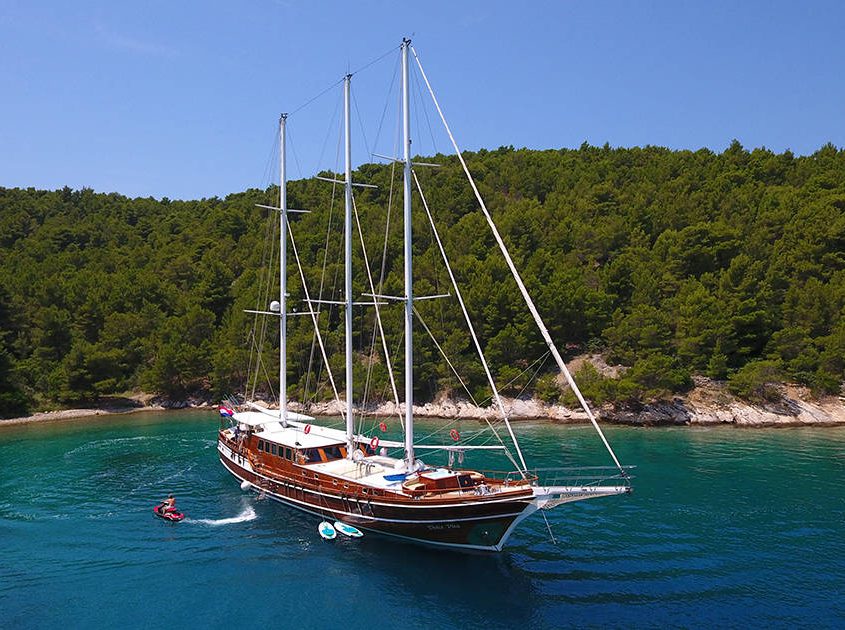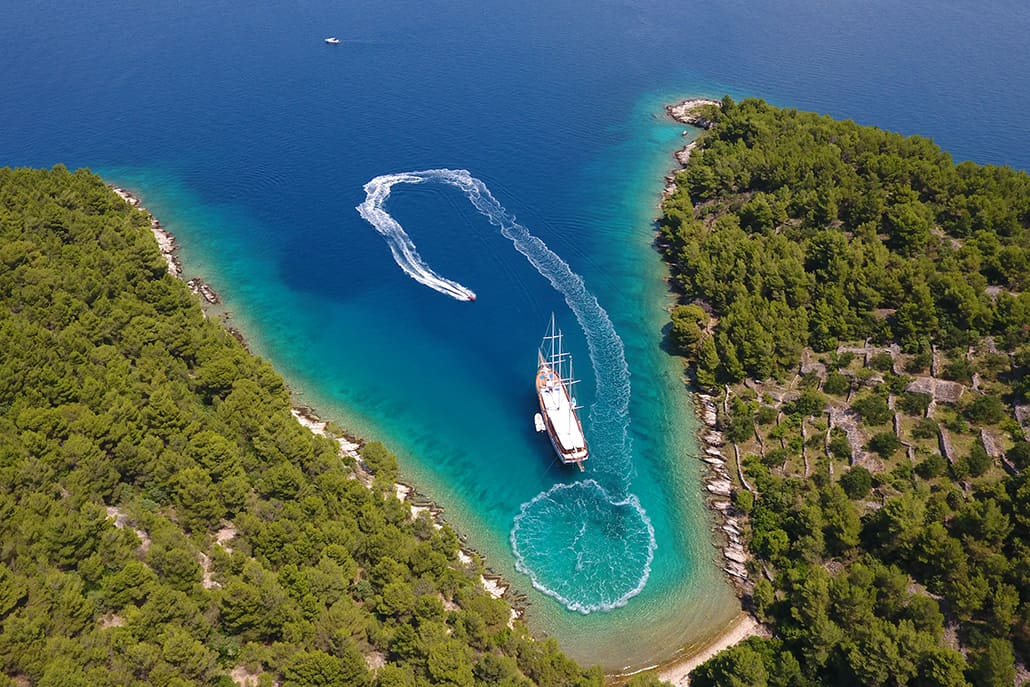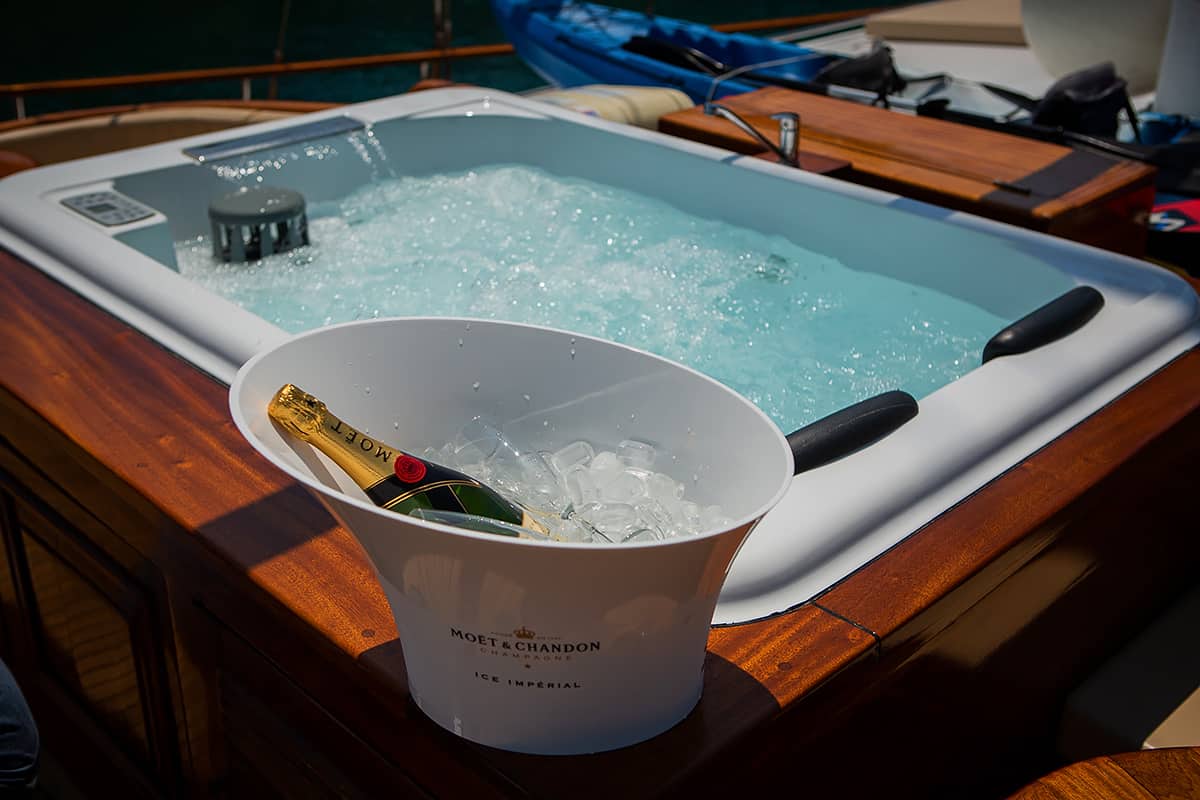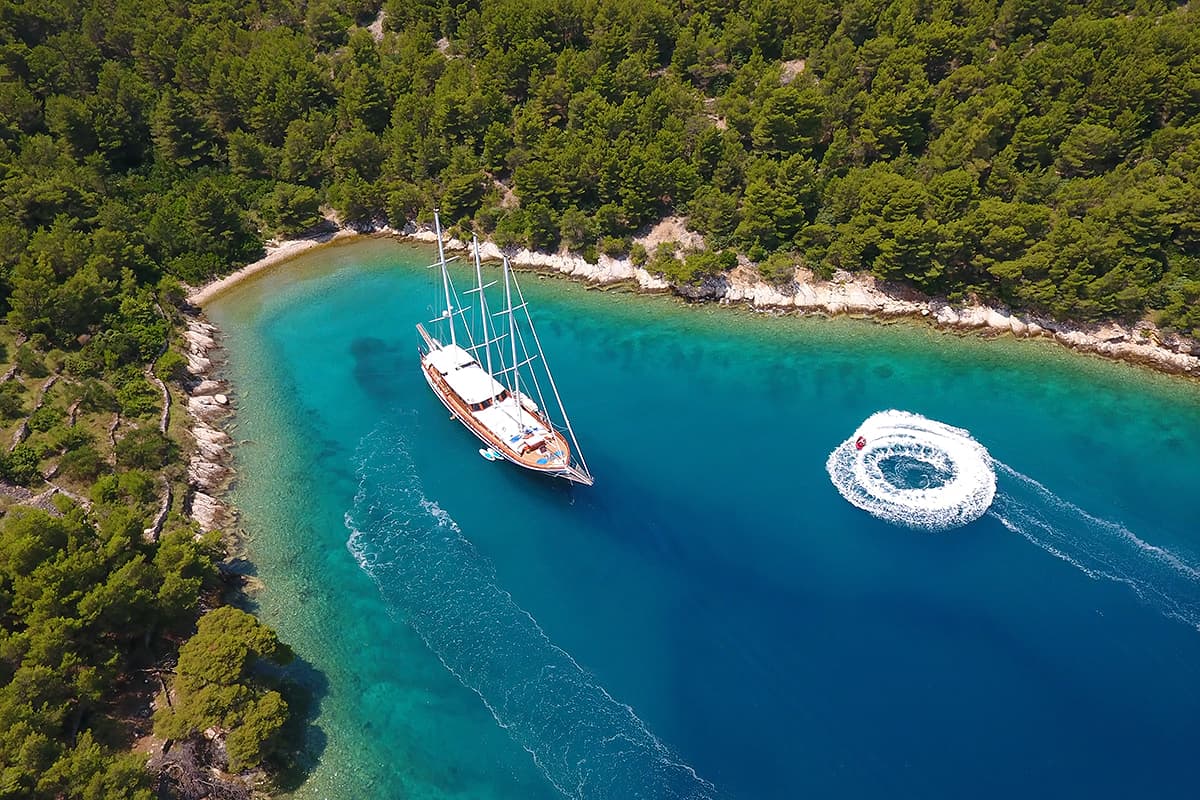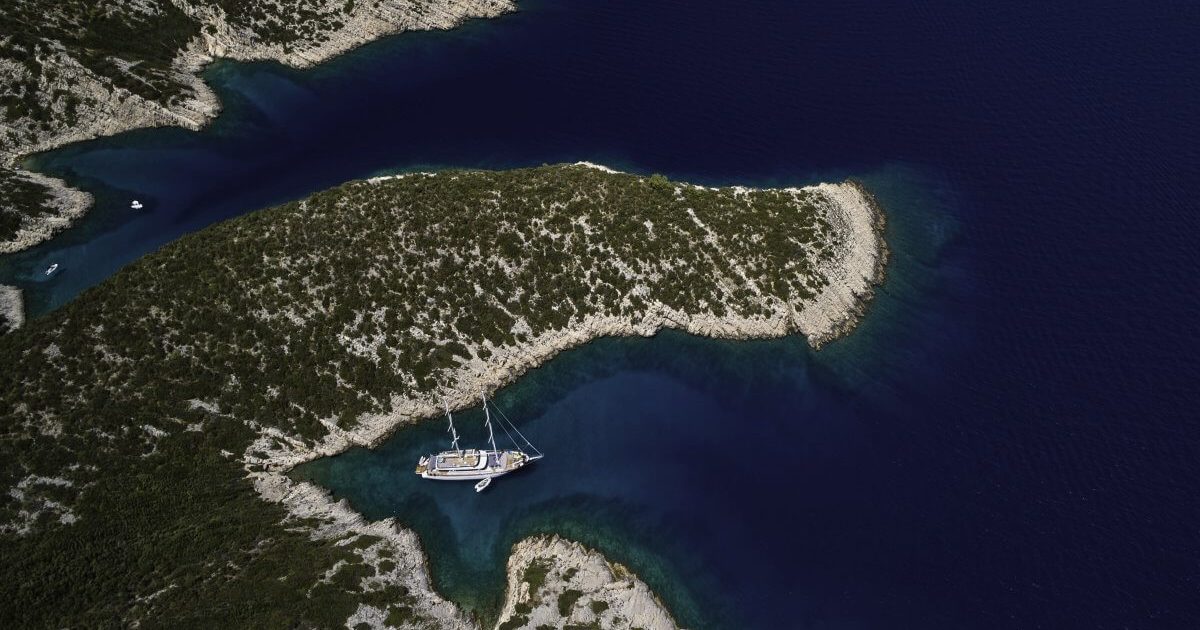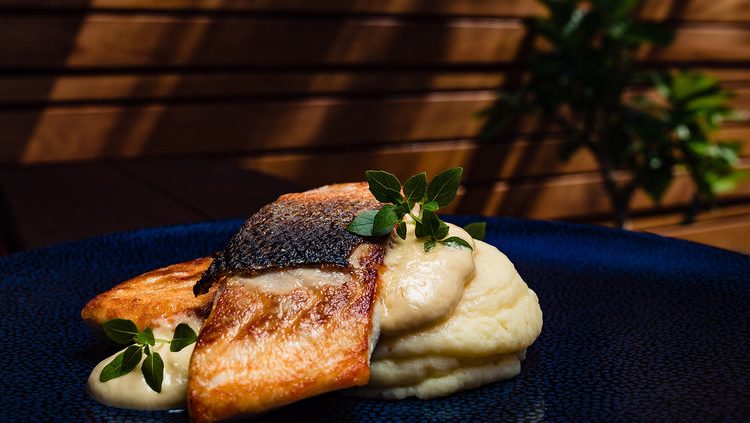 Price overview
When it comes to gulet charter prices, you have to know that rental price is just one of the costs you will have when you rent a gulet. Usually, the gulet charter price includes the following:
INCLUDED IN PRICE:
Personal assistant, professional preparation for the cruise, route planning, during the cruise support
Yacht charter
VAT
Fuel for crusing
Crew
AIR CONDITIONING: unlimited hours per day
Linen: bed sheets, bathroom and beach towels
Snacks: 5 o'clock tea and snacks, welcome drink on embarkation day
WI-FI
EXTRA PAYMENTS:
Food
HALF BOARD (breakfast, lunch): 400 €/person/week
FULL BOARD (breakfast, lunch and dinner): 650 €/person/week
Drinks (according to consumption)
Port and tourist taxes (from A.P.A.)
However for an exact price calculation, special deals and good advice on how to cruise with gulet you like, please contact our sales team.
The gulet charter prices also vary according to:
Cruise type (cabin rent or private charter of an entire gulet)
Travel dates / Season of travel
(If you cruise in high season (July, August) the prices are the highest, in middle season (June, September) and low season (May, October) prices are lower)
Quality and standard of the vessel
But in general luxury gulet private charter in  Croatia can cost you from 18.000 up to 97.000 € / per week.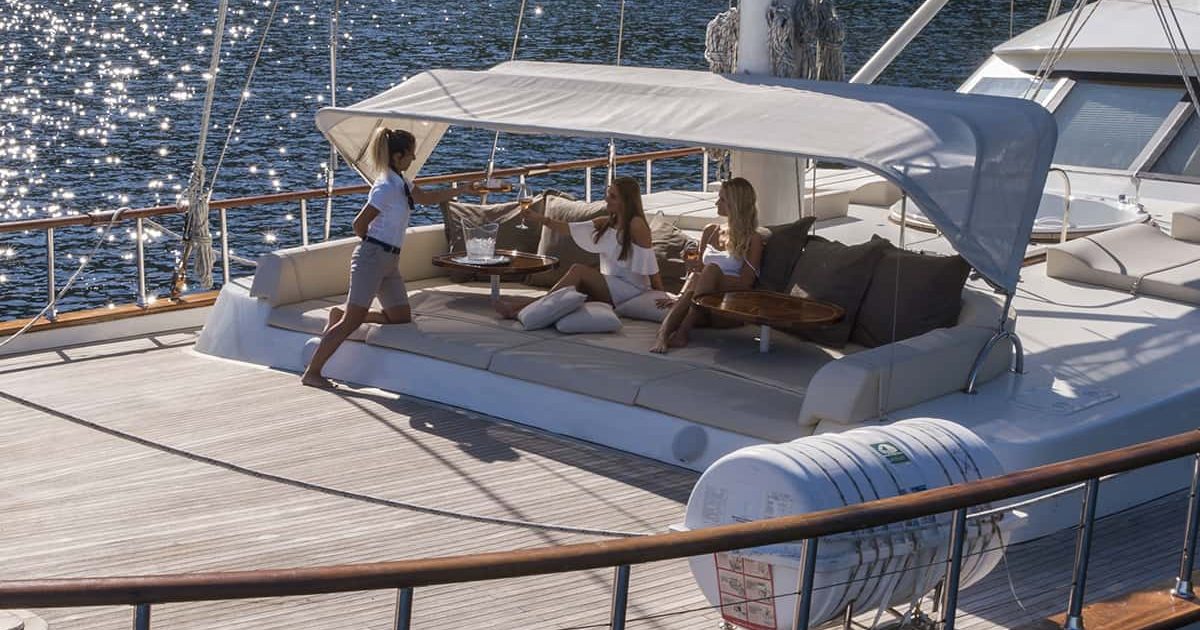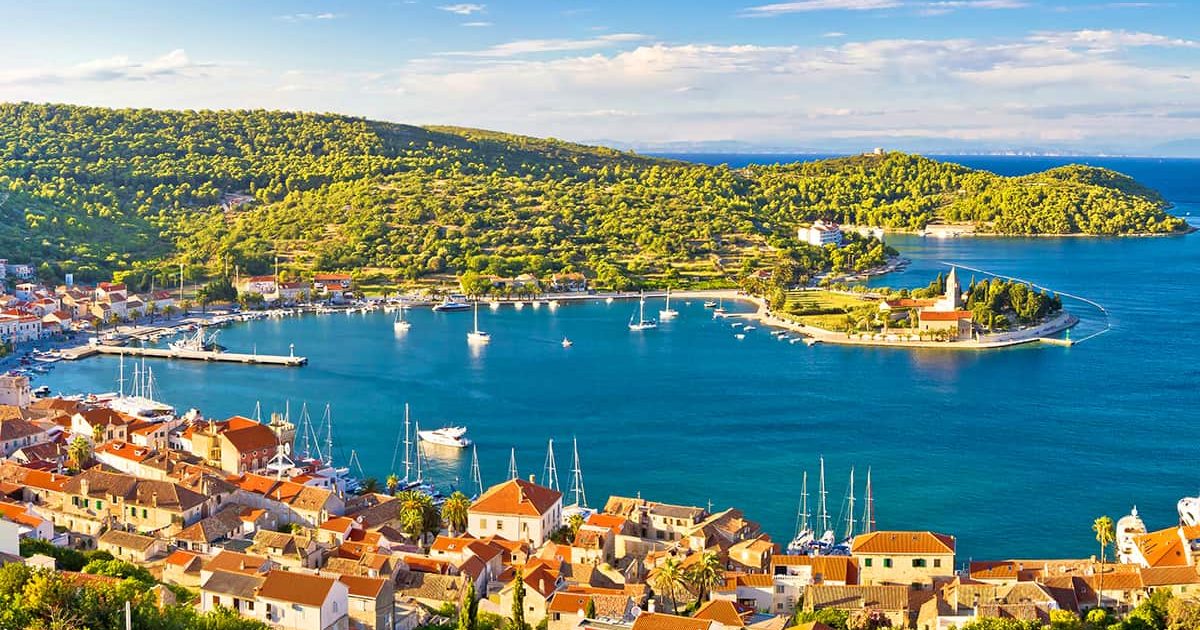 Things to see
A gulet cruise in Croatia gives you a chance to explore over 1200 islands and numerous beautiful coastal cities. The three main areas to cruise in Croatia are Central Dalmatian Islands, Dubrovnik area, and the regions of Šibenik and Zadar towns.
Some of the highlights include islands Hvar, which was rated as one of top 10 most beautiful islands in the world, Vis for your romantic getaway, Korčula for culture and architectural splendor, Pag for all food lovers and Kornati islands for an out worldly experience. Number one city to visit is Dubrovnik, but there are also other beautiful ports to explore such as Split, Trogir, and Šibenik…