33 meters

6 meters

7 cabins for guests

Crew Captain, Chef, Deckhand, Stewardess
About this gulet
Gulet Fortuna is a real sailor. Gulet is in family Torič for the last 8 years and Tonči and Mirna (owners) will do everything they can, to make even the most demanding groups incredibly happy. Communication on gulet is superb. Water maker enables you to stay out of ports for entire week if you like it like this. Fortuna is also one of few gulets that has 24 hours/day of air condition included in price. Dinghy has 80 HP and water sports are abundant on board this vessel, making it a perfect option if you are an active group, or group with children.
Send inquiry
Accommodation Info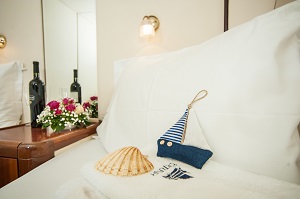 7 air conditioned cabins for maximum 14 guests
Each cabin has its own private bathroom.
2 cabins are master cabins with double bed.
3 cabins have TWIN BEDS.
2 cabins have double beds.
Check in: After 05.00 PM
Check out: Until 09.00 AM
Possible departures from:
a) Split
b) Dubrovnik
Amenities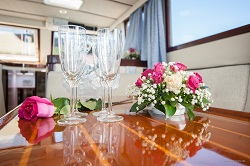 Prices
Season A
From 28 April 2018 till 5 May 2018
13.500€
Season B
From 5 May 2018 till 2 June 2018
14.000€
Season C
From 2 June 2018 till 30 June 2018
17.000€
Season D
From 30 June 2018 till 18 August 2018
19.000€
Season E
From 18 August 2018 till 8 September 2018
17.000€
Season F
From 8 September 2018 till 29 September 2018
14.000€
Season G
From 29 September 2018 till 27 October 2018
13.500€
Included in price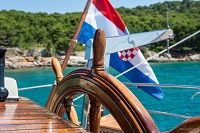 Personal Cruise Assistant will find a perfect gulet for you and help you select appropriate itinerary
Concierge Assistant will plan all details regarding your cruise 1 month before the start of your cruise (food, drinks, transfers, detailed itinerary, excursions, celebrations, allergies…)
Local Representative is there for you 24/7 during the entire cruise in case you need any additional support (restaurant reservations, excursions, communication with the crew – phone support).
Charter price includes yacht rental, crew, fuel for cruising and VAT.
Food, beverages and port taxes are charged extra. Port taxes are paid according to itinerary and usage, approximate cost for this is 1.500 €/week.
Food Organization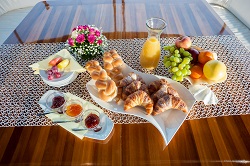 Food Organisation:
Gulet Fortuna offers 2 food options:
Half Board (breakfast, lunch): 315 €/person/week
Full Board (breakfast, lunch and dinner): 490 €/person/week
You can change some lunches for dinners or take half board with 2 or 3 extra dinners.
How is food organised?
Before your departure, You will receive a list of food served on board so you can specify all extra needs you might have or remove any items you do not like.Your cruise assistant will forward all of the group's wishes, info about allergies, likes and dislikes to the chef on board.
Yachts Bar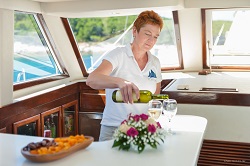 Beverages organisation:
You can buy drinks from yacht's bar and pay according to consumption
All Inclusive domestic drinks package: 170 €/person/week
Corkage fee: 600 €/week (if you wish to bring own drinks on board)
How are beverages organised?
Before your departure, Your cruise assistant will arrange that all of your favourite drinks are waiting for you in yacht's bar. If you decide to buy drinks from yacht's bar, you will give a list of drinks you would like to have on board, the crew will get them and sell according to yacht's bar price list. All Inclusive drinks package includes local alcoholic and non-alcoholic drinks; you can bring all foreign brands with you free of charge. If you pay corkage fee, you will give us the list of drinks you wish to have in yacht's bar and we will supply the drinks – you will only cover the supermarket bill.
Crew Info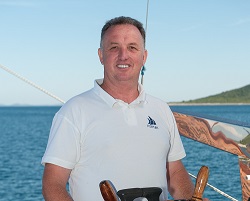 Točni the captain – one of the most experienced skippers in Croatia.
Mirna (his wife) – one of the friendliest stewardesses that gives woman touch to the vessel.
Stipe (their son) – incredibly friednly, talkative and handy sailor – full of energy.
Ante – Master chef that makes wonders in the kitchen.
Recommended Itineraries

On ships, a bit different rules apply then in hotels.
Read the Fortuna Ship Rules on the link below.
Is this gulet for you?
Schedule for a phone conversation with our sales team and get the
"inside look and live honest review" of this gulet from people, who personally checked it inside out.
Good advice and smart planning are very important.
We provide it free of charge.
SCHEDULE HERE