Croatia Luxury Cruises for larger groups
Croatia probably offers the most attractive possibilities, if you are a group of 20 to 40 people and do not wish to spend 150.000 €/Week for a charter of a luxury cruise boat for luxury sailboat cruise. We would like to introduce you to Croatian Luxury Motor Sailors, that will take your breath away – and will not break your wallet.
1. WHAT IS A CROATIAN MOTOR SAILOR?
Croatian "luxury" motor sailors are mostly steel ships, that have from 8 and all the way up to 20 cabins. They have a steel hull and can range from 30 to 50 meters in length. They have a crew of 5 to 10 people, very comfortable cabins (all air-conditioned), each with own private bathrooms. Most of them also have private pools, lots of "sunbathing space" and a stunning salon, where the food is served. Prices can range all the way from 15.000 €/week (excluding food and drinks) up to 50.000 €/week or more.
2. DIFFERENCE BETWEEN MOTOR YACHTS, GULETS & MOTOR SAILORS
Croatia as a destination is a force in nautical tourism. There are several thousand sailing yachts which you can rent. There is also a very nice variety of motor yachts for charter.
But there are 2 sections, that have really evolved in the last 10 years in Croatia.
As most of the people know what is a motor yacht, we will explain a bit more about what to expect on gulets and what to expect on motor sailors.
Gulet Yachts versus Motor Sailors
Maybe the main distinction between motor sailors and gulets is, that gulet is considered to be a Yacht, while motor sailor falls into a category of Ships.
When you rent a gulet, you go Yachting.
When you charter a motor sailor, you go on a cruise.
This maybe sounds a bit vague, but the concept does make sense.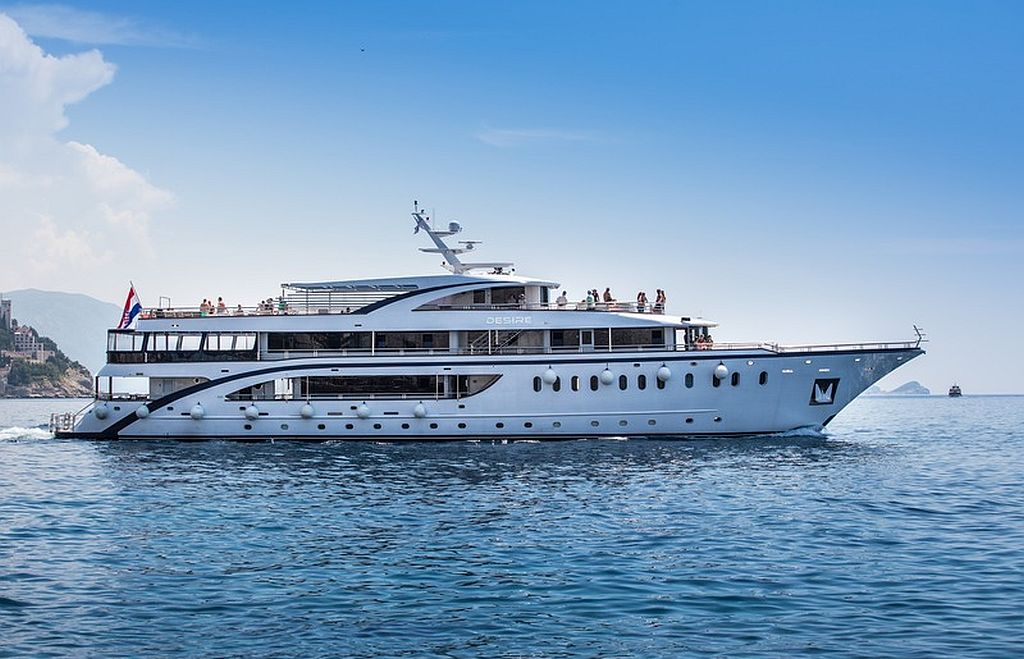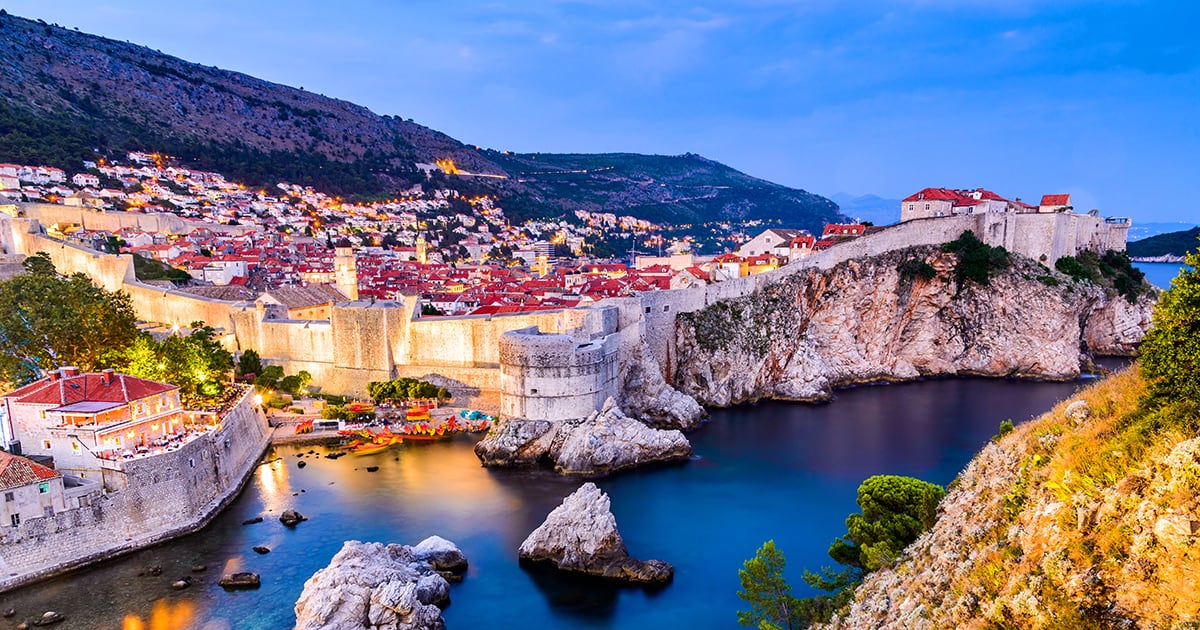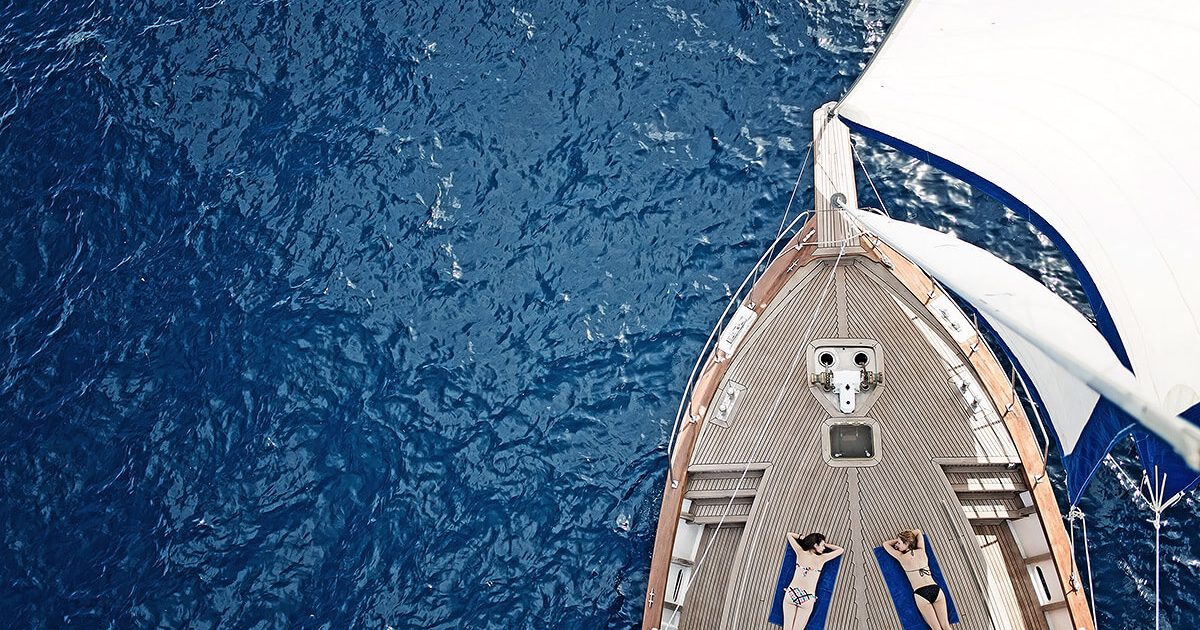 3. Route differences
While gulets stay most of the time on the anchor, there is a large emphasis on swimming, water sports, escaping towns and crowded ports, on motor sailors the concept is different. You still get lots of swimming and relaxation, but most of the time you go to different ports every evening, you explore city centers and you get maybe a bit less of swimming, but you get a bit more of sightseeing. This, of course, does not mean you can not go to a different town every day also with a gulet, or spend most of the week on the anchor with a motor sailor. It is all flexible. You can get some general idea about different Croatia cruise itineraries.
4. Technical difference
Size is the obvious difference. Motor sailors are bigger, stronger ships, that can easily take from 30 to 40 people in very luxurious cabins.
However gulets offer an amazing "al fresco" option of dining outside, they are more boutique and can accommodate from 8 to 12 people in a perfect scenario. I would not say one is superior over the other. They are just different, so it does depend on what you are looking for.
5. Prices
Price range in motor sailors is really huge. You have older wooden versions, which have 10 to 15 cabins and 2 or 3 toilets used by the entire group, and their prices can start under 500 €/person/Week including food. But we will concentrate in this post on DELUXE motor sailors, which have prices in high season at around 25.000 – 30.000 €/week (and all the way up to 50.000 €/Week).
To compare this with gulets, here is the best gulet yacht to charter in Croatia and a couple of alternatives to compare with. You can also check the entire fleet of gulets.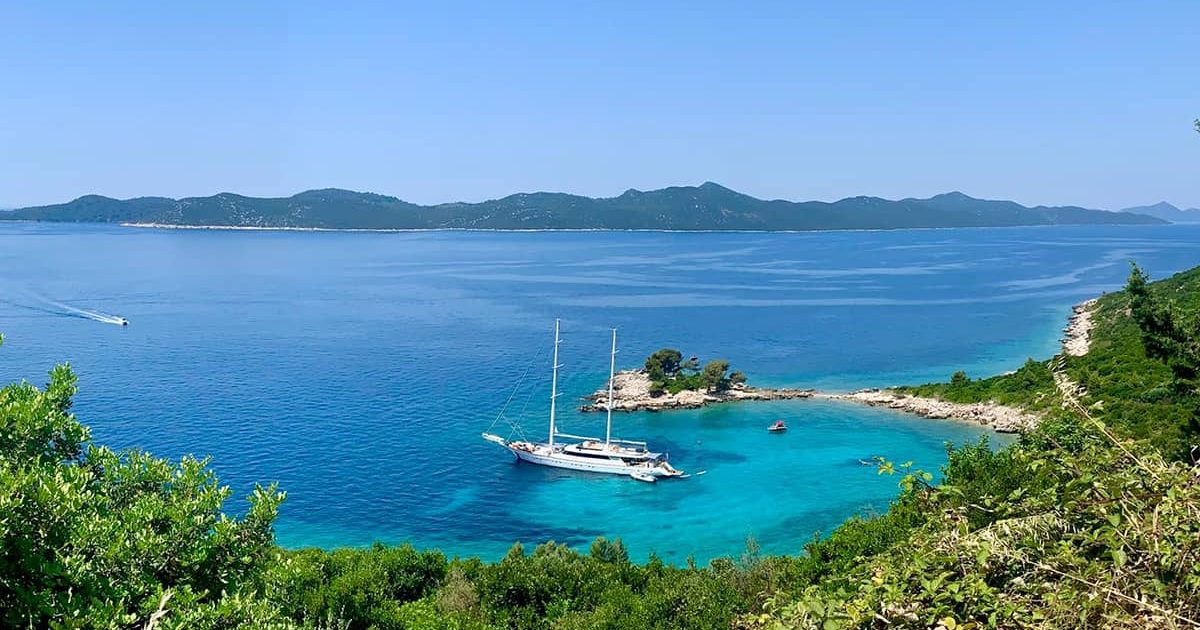 Ships for large groups from Croatia, we like the most!
I think you will get the best idea about these ships through examples, of what is available. While now there are more than 150 ships of this type available in Croatia, do not let this fool you, that it is easy to get an available option or that you can negotiate easily on the prices. Most of the boats in Croatia are booked through the season via the large tour operators and used for cabin charter basis, so it is not easy to get an available week, especially on the last minute basis. Most of these Croatian boats get booked 1 year in advance, so you are lucky to get a good available ship for private charter.

Only Deluxe ship with 11 cabins in Croatia. Large Jacuzzi on board for daily fun and evening romance. Possible departures also from Pula, Rovinj and Rijeka. Unlimited air conditioning in all cabins. Very close business relationship between Goolets agency and Cesarica (expect special treatment).

One of few Croatian boats that can accommodate up to 18 guests in Croatia. Very clean, perfectly maintained, 12 hours of air conditioning/day included in price – more than on most DELUXE SHIPS. Very large salon – useful if you cruise during off season – also useful if you have children on board and you need to keep them safe while the ship is cruising.

The most luxurious 8 cabins vessels in Croatia at the moment. Spacious and stylishly furnished cabins and salons. Two large decks for sunbathing. On the back deck, you can relax in a jacuzzi. You will be served by a great and professional crew with hospitality.

Stella Maris is excellently maintained 38 meter gulet with lots of deck space, spacious cabins and amazing saloon. Stella Maris also has a lot of water sports available on deck making it easier for you to spend your energy.

Gulet Nautilus is gorgeous 31 meters long gulet that has 7 double cabins, a huge salon and lots of possibilities of using water sports. It has good value for quality of the services. All that and delicious food will make sure you have the best possible time.
Booking a private Luxury Cruise
HOW TO START?
If you like these options, we can help. All you need to do is fill out the inquiry form on this page, and one of our sales experts will get back to you with good ideas. Choosing the good gulet, is just part of the story. You need to put together the ship with a perfect itinerary, combine it with good food, prepare the crew for your arrival and set the right expectations to all the people in the group.
Payment methods: