Luxury Yachts in Croatia: Did you ever heard of Gulets?
MEDITERRANEAN AS NEVER SEEN BEFORE – WHERE IS CROATIA?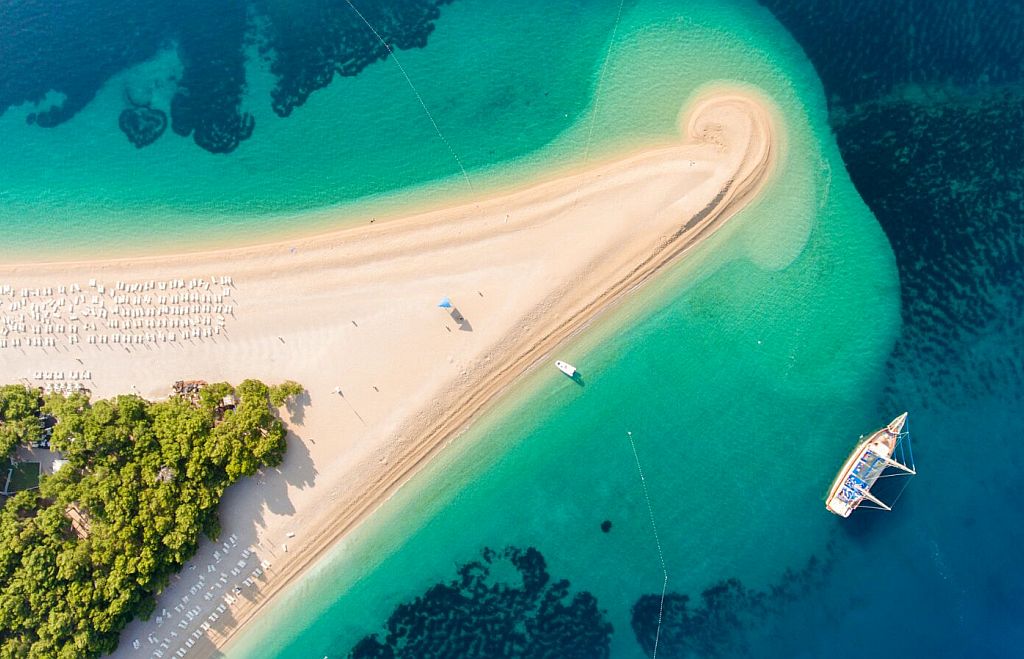 Mediterranean has always been a place with thousands of stories and islands. So many wonderful places to experience. It is a place that you must explore in a proper way. This is a 7-day journey that you always wanted. The world was made in 7 days. Coincidence?
Croatia is becoming more and more famous every year. It still does not have the same "brand name" as Cotte d Azzure, but this does not mean it is any less interesting or beautiful.
Croatia is a neighbor to Italy, Slovenia and Montenegro and its coastline, the islands, the small villages and a bit larger towns makes her a yacht charter superstar.
Supposedly more than 200.000 vessels are registered in Croatia and while the country is a "bareboat" superstar already, Yacht Charter business is still not considered as a "mass tourism" type of option.
And this goes for gulets as well.
While in Turkey, you can rent more than 2.000 gulets, in Croatia at the moment that number goes around 50.
This number already enables you a good variety of choices, but if you decide to rent a luxury gulet yacht in Croatia, you will still be a part of something special.
While everyone is eating pizzas, you will be eating KOBE steak – and for a "normal price".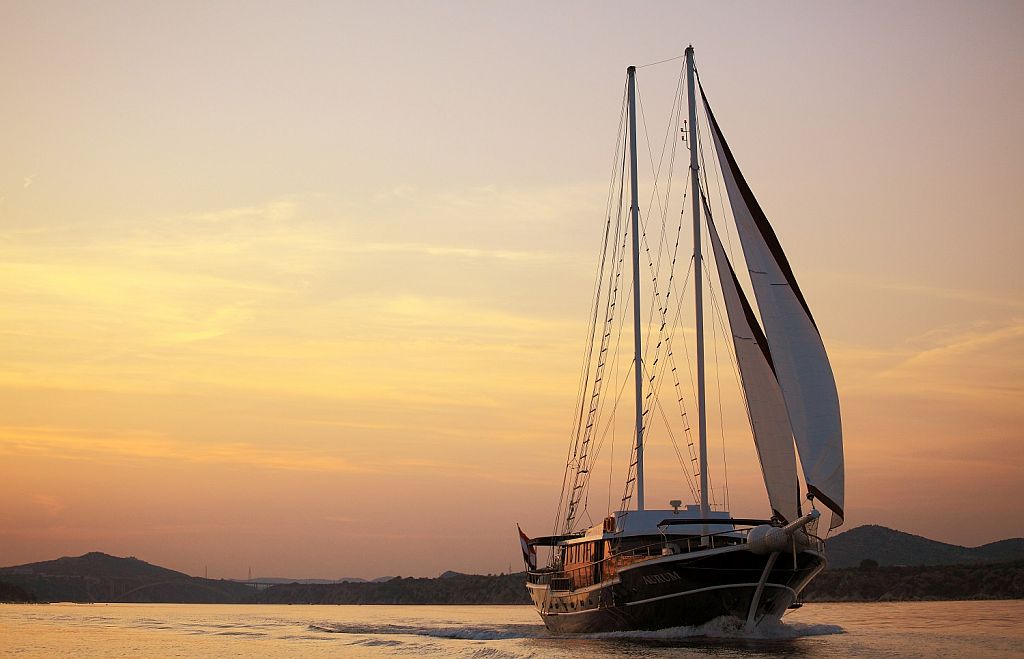 BUT WHAT GULET YACHTS REALLY ARE? WHAT TO EXPECT?
This is an opportunity for everyone who wants a little bit different and interesting way to explore Mediterranean.
This charter offers you beautiful private yacht journey with all the things you ever dreamed of.
Imagine being on a beautiful boat in the Mediterranean AND drinking your favorite drink with your loved ones.

Imagine swimming in a crystal sea, while the chef is preparing a combination of fish and meat menu for your entire group.

Imagine hopping a different island every day, one time exploring a beautiful nature park, the second day going to an ancient museum and the third day having a jet-set party on Island Hvar

Imagine drinking your favorite vine under thousands of stars in some isolated bay on anchor, feeling safe and taken care of by the entire crew

Imagine having the best dessert of your life, after playing with a jetski and doing all sorts of water sports through the day
This is just a short glimpse of everything, possible on a gulet.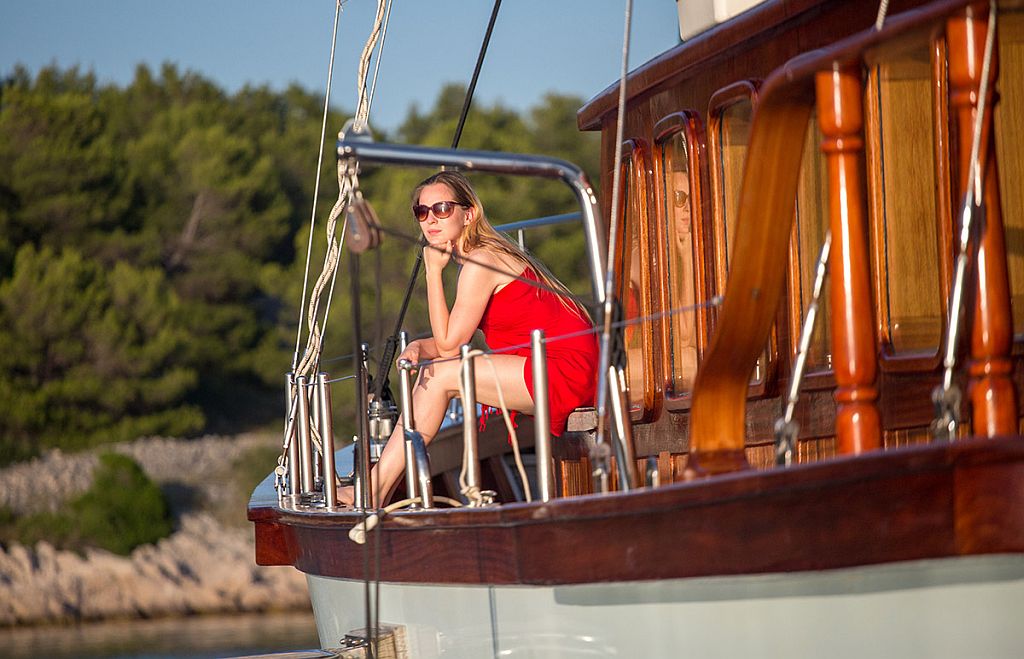 WHAT IS A GULET BOAT? TECHNICAL DESCRIPTION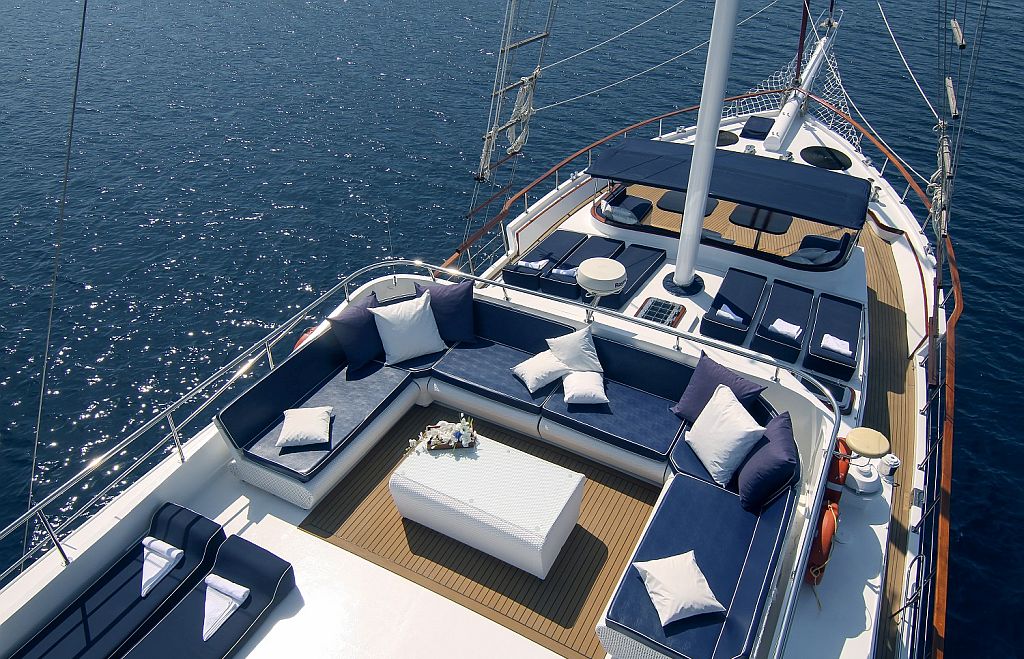 Gulet yacht charter is a perfect solution for your 7 days vacation. Gulets are three-masted wooden sailing vessels and they are stunning. Those beautiful traditionally designed vessels with a touch of modern architecture.
It has all the amenities that you need on your charter:
Aft deck, for eating, relaxing and having your favorite drinks

Stern deck, for sunbathing, reading a book and jumping into the sea

Large salon, for watching television or doing some work

Comfortable air-conditioned cabins for sleeping

Spacious en-suite bathrooms

Captain, that takes you around to the places you desire

A chef, that prepares superb meals through the day

Deckhand, that makes sure your cabin & deck are clean and that you do not need to move a finger

Waiter, who will serve it all for you
Most of the gulets also have a very good sailing equipment. While most of the gulets sail just in case of perfect weather conditions, once or 2 times in a week, in order for the client to take some pictures….there are exceptions to this rule if you are a keen sailor, but gulets are yachts, that travel most of the time on motor.
WHERE CAN YOU SAIL A GULET YACHT?
You might have heard about national parks, untouched nature,  islands, bays and cities in Croatia. This is the land of thousands of islands and thousands of stories.
Croatia offers so many possible breathtaking scenarios.  We can help you choose a route for you. In Croatia, there are 4 basic itineraries, that can be done in a thousand different ways.
Each captain cruises the route in a bit unique way and our job is to find a gulet a gulet, that will do it in a way your group likes it more.
Some people like to check different town every day, go out, party, explore and experience as much as possible.
Some people prefer to stay away from crowds, spend most of the time on anchors and just enjoy the nature.
Some people again, like a combination of the two.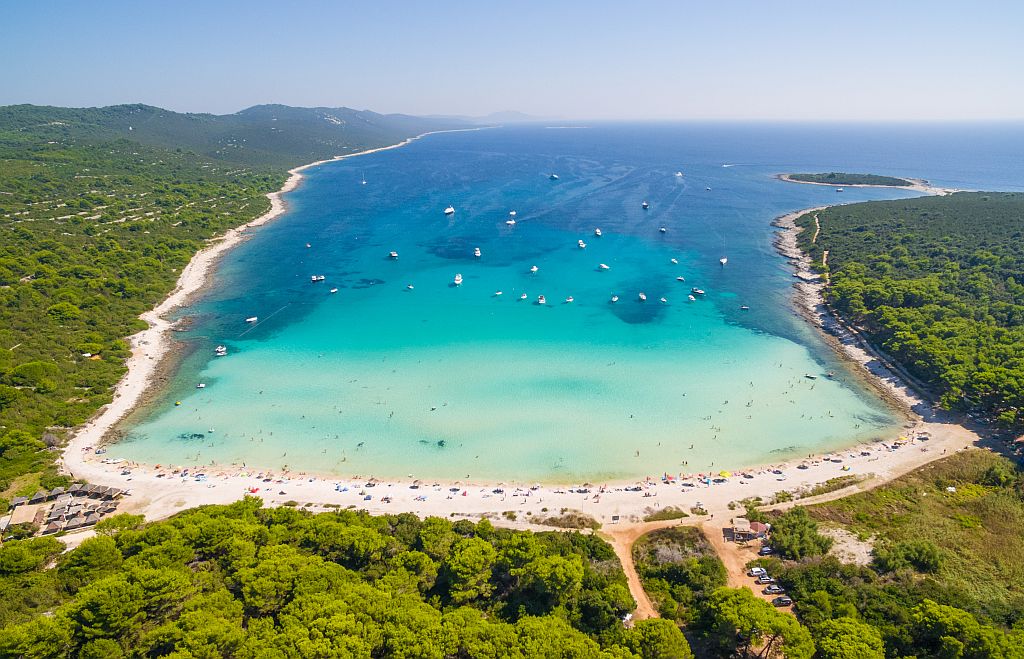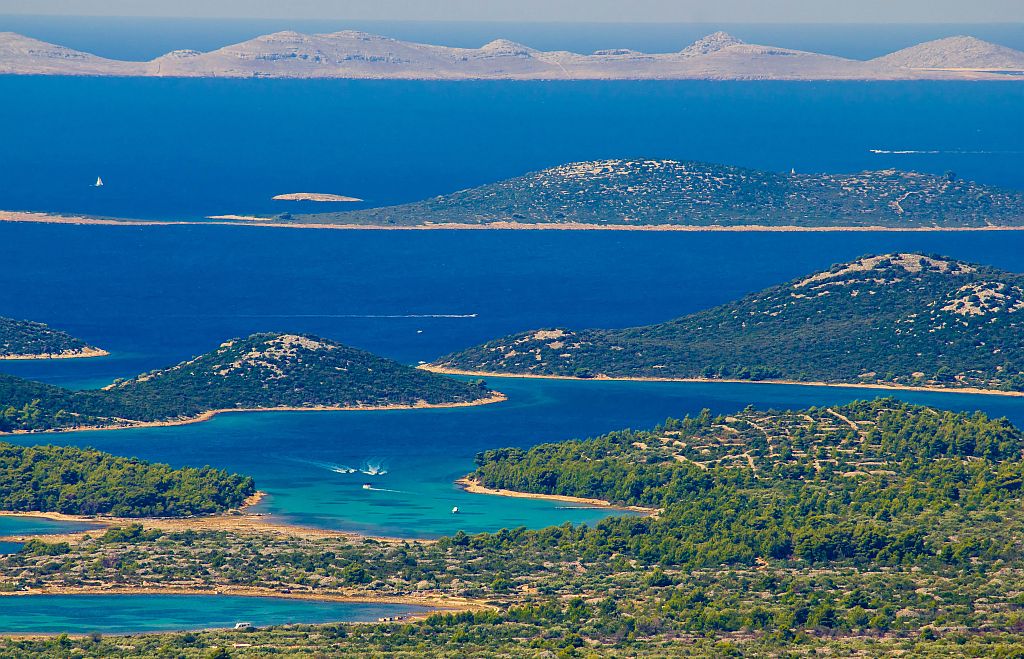 You can check the main yachting itineraries here.
They are:
It is all possible and the best part is, we can tailor it all according to your personal wishes.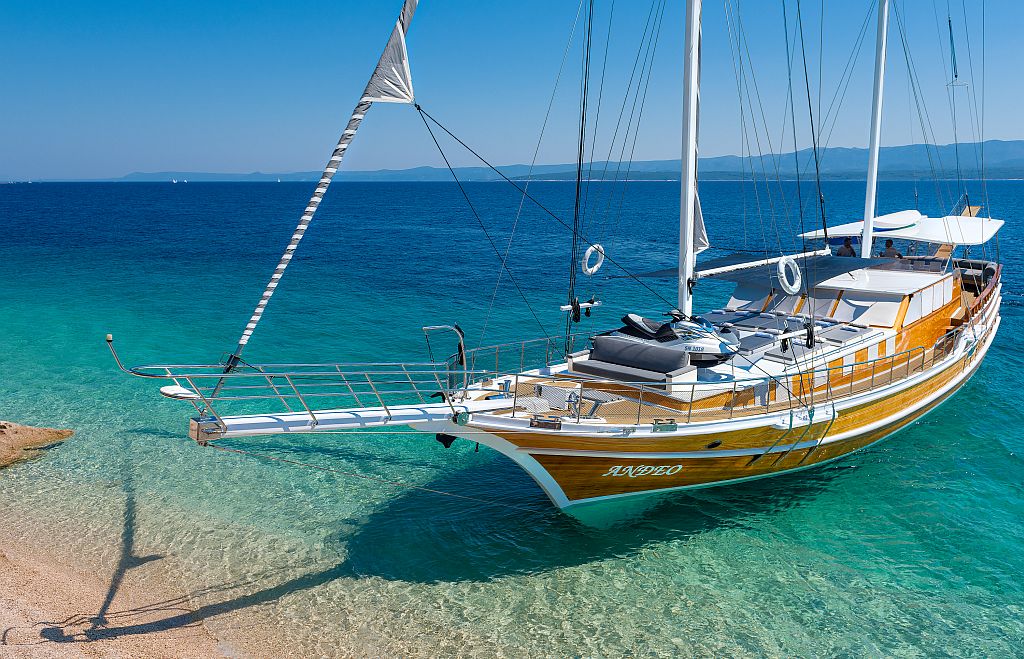 This is the best part. This is why we are here. The gulet fleet. Every gulet is special on its own, telling its own story. Choosing the ideal gulet for private charter depends on your activities, ideas, and places that you want to see.
Try to check all the gulets before you fall in love with the first one. Here, let them speak. After all, a picture says a thousand words.
Just one more advice on how to select the best one. The crew on a gulet will make your cruise. Gulet Yachts are very interesting vessels, but the crew that is on the gulet is most of the times much more important, then the size of a cabin.
The prices can vary depending what kind of charter you choose, when do you want to travel and what are the other activities and possibilities that you want? This type of private charter is much more approachable and closer than you can imagine.
When you compare gulets to classic yacht charter, here are a couple of main differences:
1.0 Fuel is always included in price
While on a classic yacht charter holidays, you will spend a considerable amount of money on fuel, with gulets you do not have to worry about this costs. While gulets do travel at a slower pace then yachts (at around 8 MPH), they also spend less fuel.
Most of the gulets include fuel for around 4 hours of cruise per day, which is more than enough to do all the most attractive routes and check all the places you wanted to check
2.0 Crew is always included in price
All gulets come with a professional skipper, a skilled chef and most of the time also a deckhand and a waiter. Higher end gulets can have from 5 to 7 crew, that take care of groups that have from 8 to 12 guests.
3.0 Price is calculated from CHARTER + FOOD + DRINKS + PORTS + TIPS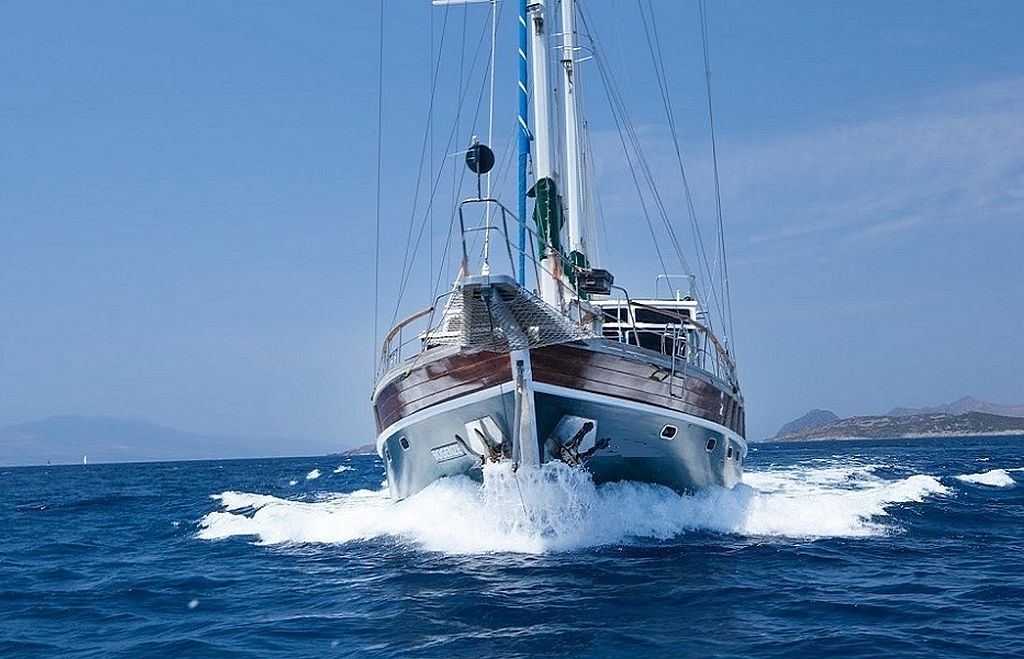 GULET YACHT CHARTER PRICES: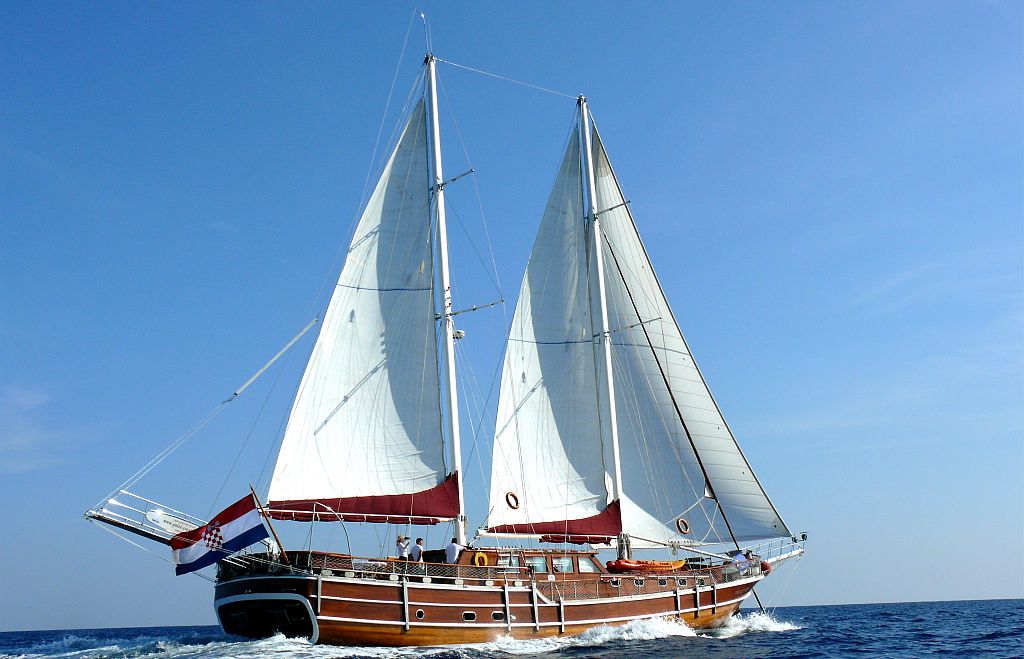 Charter prices include fuel, crew, shipboard accommodation and basic insurance for guests while on board. In Croatia, gulets come in all shapes and sizes, ranging from 3 cabins for guests all the way to 11 cabins or more.
Most of the luxury gulet yachts have from 5 to 7 or 8 cabins for guests.
Prices range according to when you charter them. High season is July and August, the medium season is June and September and charters are also possible in May and October.
Smaller gulets in low season, have a charter prices starting at around 10.000 €/week, while larger, most luxurious ships can cost up to 60.000 €/Week. Most of the gulets have the prices ranging from 12.000 – 20.000 €/Week.
On most of the gulets, you can either take half board menu (breakfast and lunch) or full board menu (breakfast, lunch, and dinner), or even a combination of both.
Chefs and food in Croatia are really good. All the food is organic, high quality and prepared by skilled and professional chefs, that are used to work in the most high-end restaurants.
If you will love something in Croatia, it will be the food.
Prices for food range from around 350 €/person/Week and all the up to 600 €/person/week.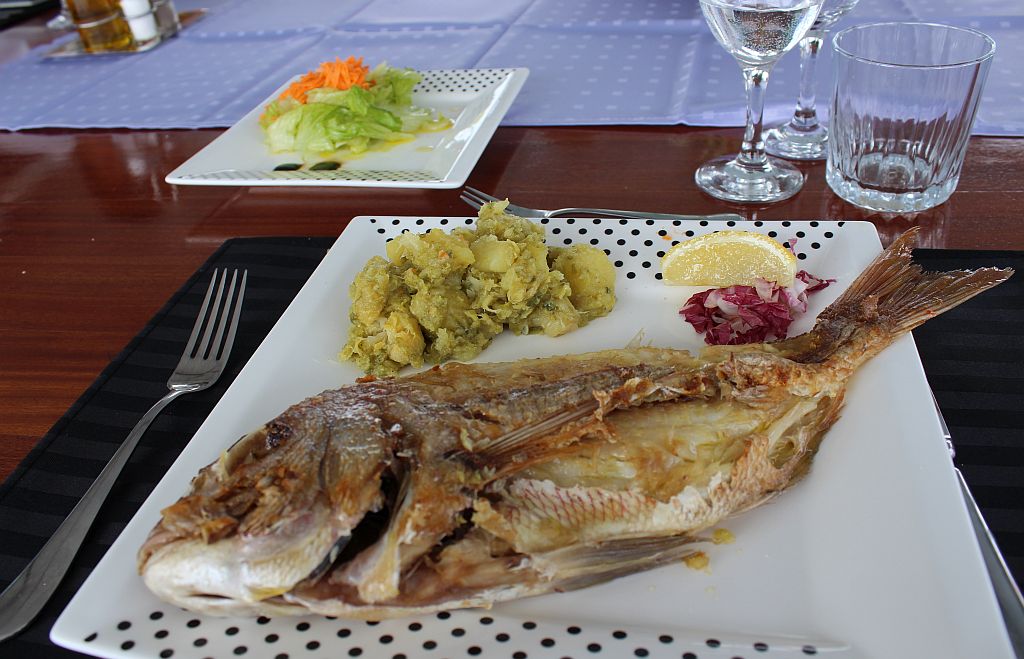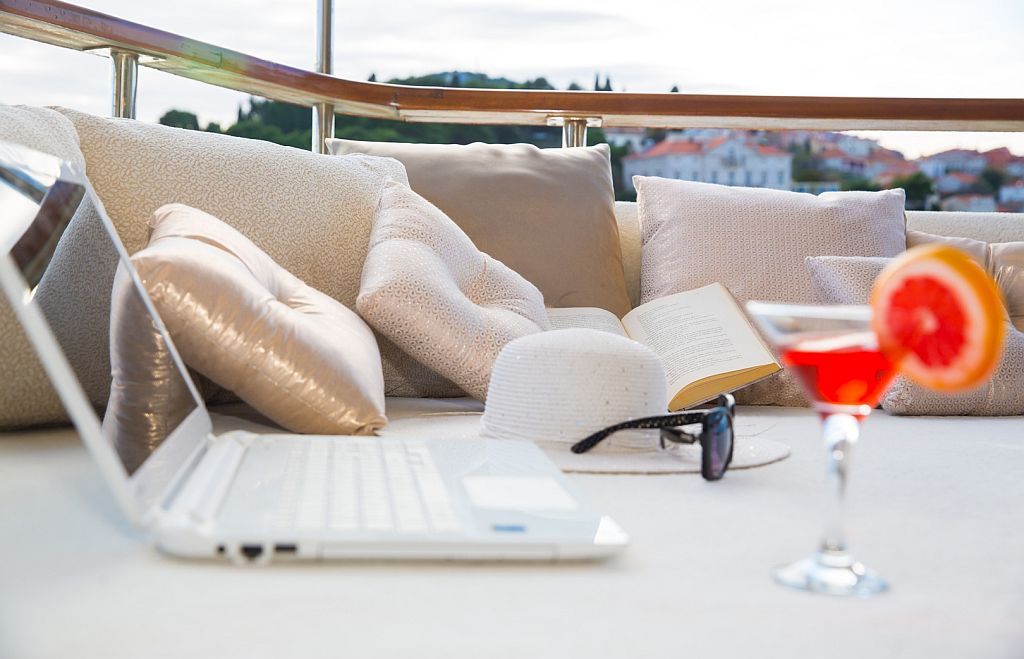 Gulets in Croatia offer 3 possibilities when it comes to drinks:
You can buy them from ships bar, and pay the bar bill at the end of the cruise according to how much you consumed

All inclusive option for domestic drinks gives you an option to pay for a drinks package and have as much as you wish. These packages cost from 140 and up to 200 €/person/week

Or pay a corkage fee and bring your own drinks on board, which are then served to you.
PORT TAXES & PRIVATE MARINAS
Normally the check in and check out ports are included in private charter prices and while you can stay most of the nights on the anchor and avoid this costs big time, gulets need to go to marinas (or ports) from time to time, to refill the water tanks.
These costs are usually around 1.000 or 1.500 €/week for the entire groups and the entire week.
Tips, extra consumption ashore, water sports such as jet ski and water skiing or any extra land trips or activities are all paid extra, and the prices for that range according to your wishes and according to how much you spend.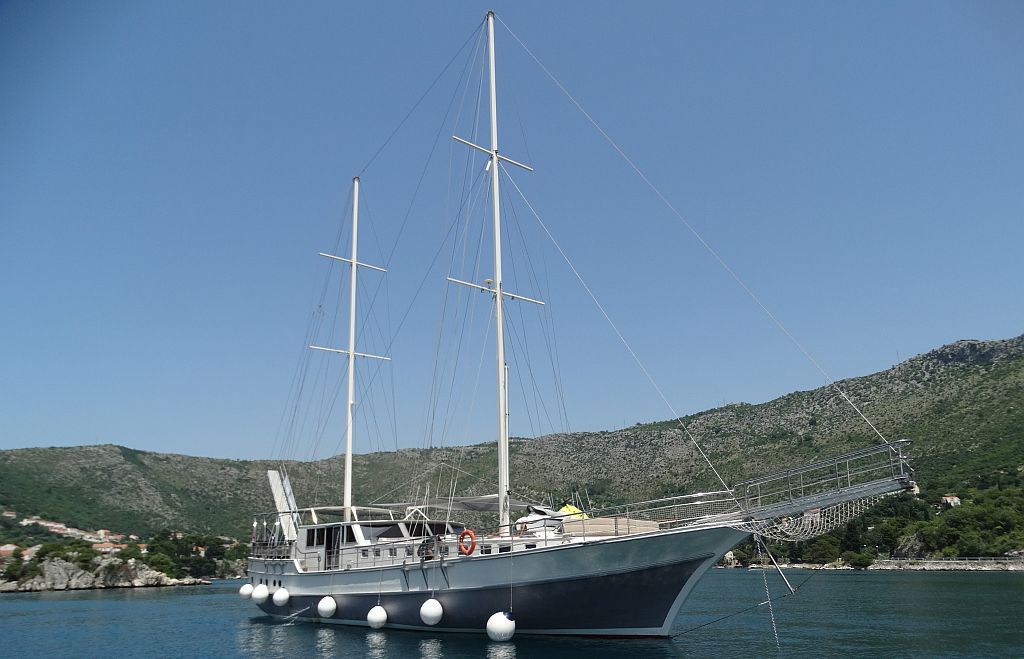 TOTAL CHARTER COST CALCULATION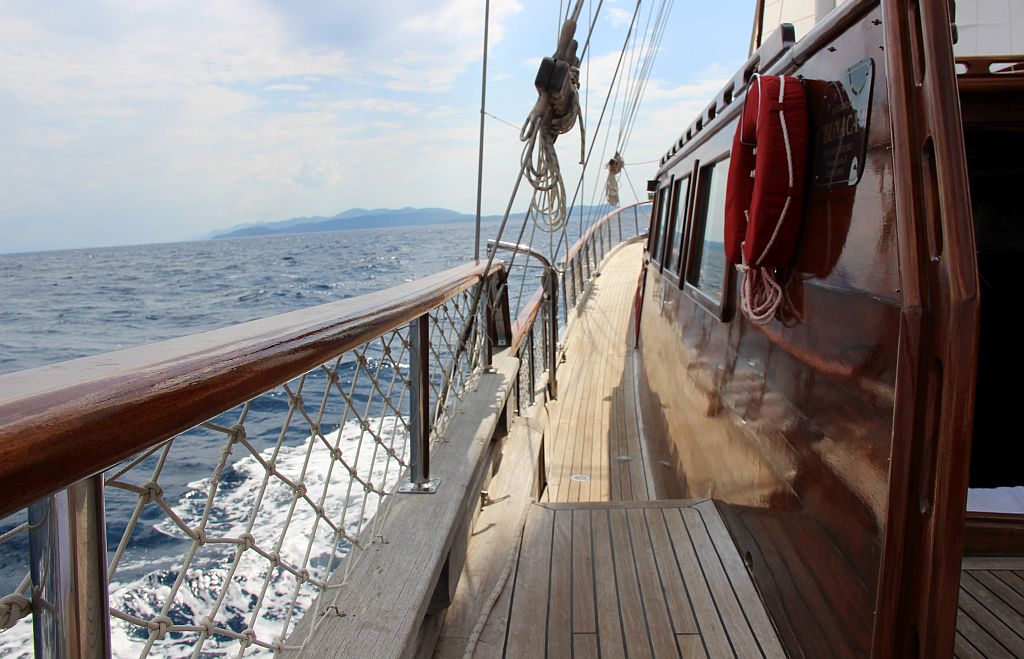 To make an easy calculation. If you are a group of 10 friends, that would like to charter a luxury gulet yacht in Croatia in high season, it will cost you approximately 2.000 or 2.500 €/person/Week on an ALL INCLUSIVE BASIS.
It could cost more, or it could cost less. Depending on your wishes, food and drinks packages and the size and the quality of the gulet you book.
We always like to brainstorm all the possible ideas and really enable our guests to book a vessel, where they will have the best possible cruise – at the budget that works for them.
ANY QUESTIONS? OUR SALES EXPERTS ARE HERE TO HELP
I know you just discovered a new world of yachting in the Mediterranean. If you have any minor questions, if you need any information or you would just be interested in a bit of a brainstorming on what could work for you, feel free to contact us.
After all, we are here for you and we want for you to have the best holidays of your life.
All you need to do is fill out this short inquiry form, which will take you around 2 minutes.
You will be assigned a personal advisor who will guide you through the entire process, which goes like this.
STEP NO.1 – BRAINSTORMING IDEAS: you tell us about your wishes, and we brainstorm interesting gulets, along with interesting itineraries. We do this so long until you find something that really makes you feel excited.
Sometimes we find a perfect option exchanging 2 emails and a phone conversation. Sometimes it takes us more than 150 email. We are here to help.
STEP NO.2 – ROUTE ORGANIZATION: when you select your gulet, we dig deeper on the itinerary you wish to have. We review the menu the gulet has. And we decide on the best ways to cruise with the gulet you like.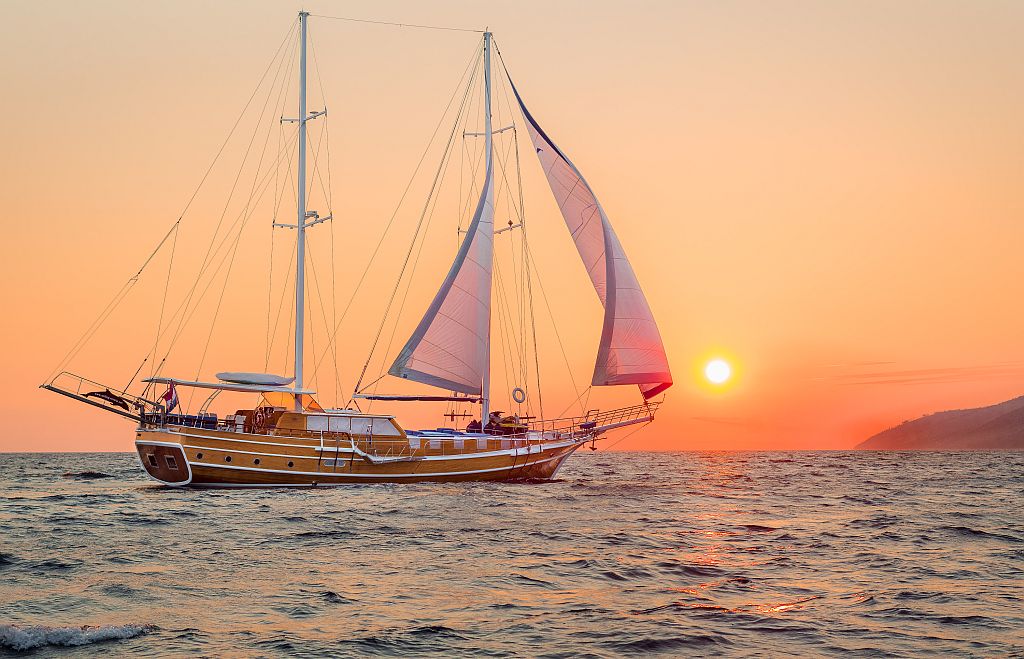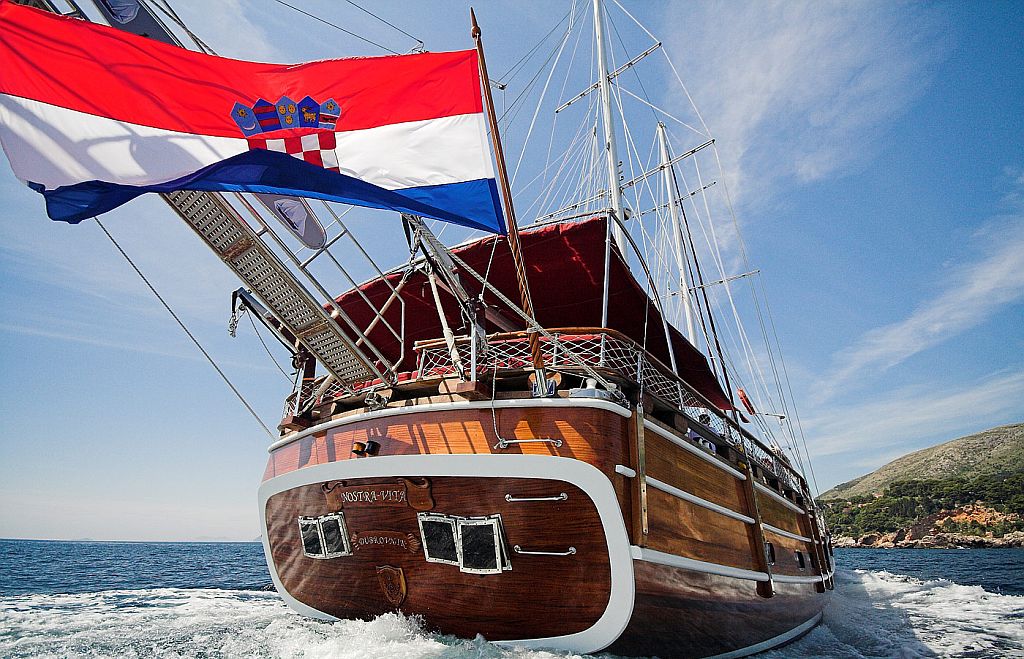 STEP NO.3 – PREPARATION FOR THE CRUISE: our job is far from over when you book the gulet. Before the start of your cruise, your own personal concierge person will review all your route and food wishes. He will help you modify the menu to fit your taste buds entirely.
He will check for any allergies, dislikes and extra requests. He will help you organize transfers from airport to gulet and back. He will suggest some good land excursions, wine tours, nature parks visits, so you get the most out of your cruise. He will help you put it all together.
STEP NO.4 – PREPARATION OF THE CREW: your cruise is a combination of lots of different things, from route, food, activities, transfers,  special requests. You have expectations from the crew and your group is composed of lots of different people with different wishes.
We need to gather all these wishes and prepare the crew for your arrival. This is probably a point, where we do our best work and this is also what makes the difference between a nice cruise and a holiday of your lifetime.
STEP NO.5 – MAKING SURE IT ALL HAPPENS: while you are on a cruise, we are there with you 24/7. We check on a daily basis (behind the scenes and together with a client), if everything is great and if all the promises are being delivered. In case of any extra wishes or needs, all you need to do is pick up the phone, send an email or reach out any other way and we will help you out immediately.
Payment methods: