LUXURY YACHT CHARTER CROATIA
Best yachts for charter in Croatia
Dalmatino is a 44-meter luxury yacht whos time to shine in coastal regions of Croatia is starting in 2019! There are stunning 6 luxury spacious cabins for up to 12 guests who can enjoy an elegant ambiance and high comfort. Along with beautiful interior, you will be able to find many diverse amenities and features on board like for example a Jacuzzi on the flybridge for perfect relaxation. But there is also a tender boat, Water skiing, 2 Jet skis for true adrenalin seekers, Wakeboard, Canoe, 2 paddle boards, fishing equipment, sets of masks, snorkels, and flippers. On deck, you can enjoy and relax under sun sail shade in front of the gulet or at leisure area in the back side of the deck.
Navilux is a 37-meter yacht with Croatian design and attributes that make her so special in the Mediterranean. The yacht offers vast outdoor areas for relaxing and it is well known for its master chef and his meal creations that will please all. On deck, you'll find an outdoor lounge with cushioned sofas and sun mattresses for relaxation, a jacuzzi which is perfect for summer evening relaxation. In the back, there is a big dining table with mattresses for relaxation after the savoring meal. There are 6 cabins that are luxurious and spacious, with large bathrooms. Each cabin has a unique painting that identifies it and elegant interior design. In total 12 guests can accommodate for unforgettable cruise experience.
Luxury yacht Rara Avis rarely leaves someone unimpressed. This amazing motor sailing yacht was released in season 2018 and had excellent results from its first seasons. Furthermore, it is run by a family business with more than 70 years in the nautical experience! Even when you just observe Rara Avis one of the first things that come to mind is respect. Respect for the tradition of the family, who have been working hard on it. High-end service is nothing less but to be expected on board, along with luxurious high amenities on board like jacuzzi on flybridge and cushioned area for relaxing. Rara Avis has 6 cabins available for 12 guests who can endlessly enjoy cruising along the Croatian coast.
Aiaxaia is a luxury motor yacht built in 2017 perfect for cruising Croatia in style. This 46 meters long and 9.2 meters wide yachts comes with two decks that can accommodate up to 12 guests in 6 cabins. All cabins are luxurious and constructed according to the latest modern guidelines. On deck, you will find many amenities like 2 jet skis, paddle boards, kayaks… Those who are passionate about sailing will surely enjoy this luxurious yacht. You can also enjoy superb cuisine and numerous recreational activities during the cruise this yacht has it all!
Corsario is an ultra-luxury yacht that guarantees luxury, elegance, and adventures in the Adriatic sea. With its 48 meters and 6 cabins, it can accommodate up to 12 guests and its ideal choice for larger groups. for a cruise in Croatia. She is a newly built yacht for season 2019 and offers a perfect a mix of traditional tall ship exterior and modern luxury interior. There are also high-end amenities added on the boat like Jacuzzi and sauna on the flybridge and many watersports for endless fun.
Facts Chartering a crewed yacht in Croatia
Fact No. 1
Croatia has one of the longest coasts in the Mediterranean that is over 1.700 km long! On this gorgeous cruise that is like coastal paradise on earth, you'll discover well over 1200 islands that are all unique and different from each other.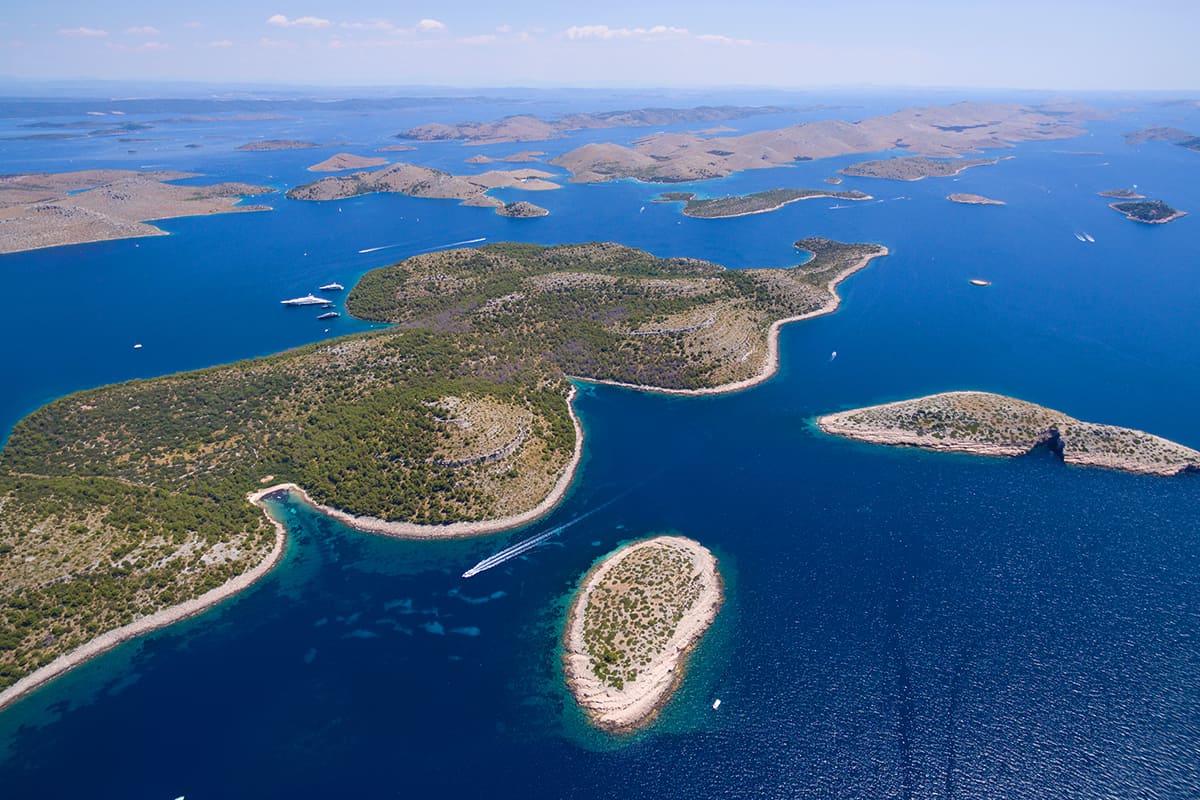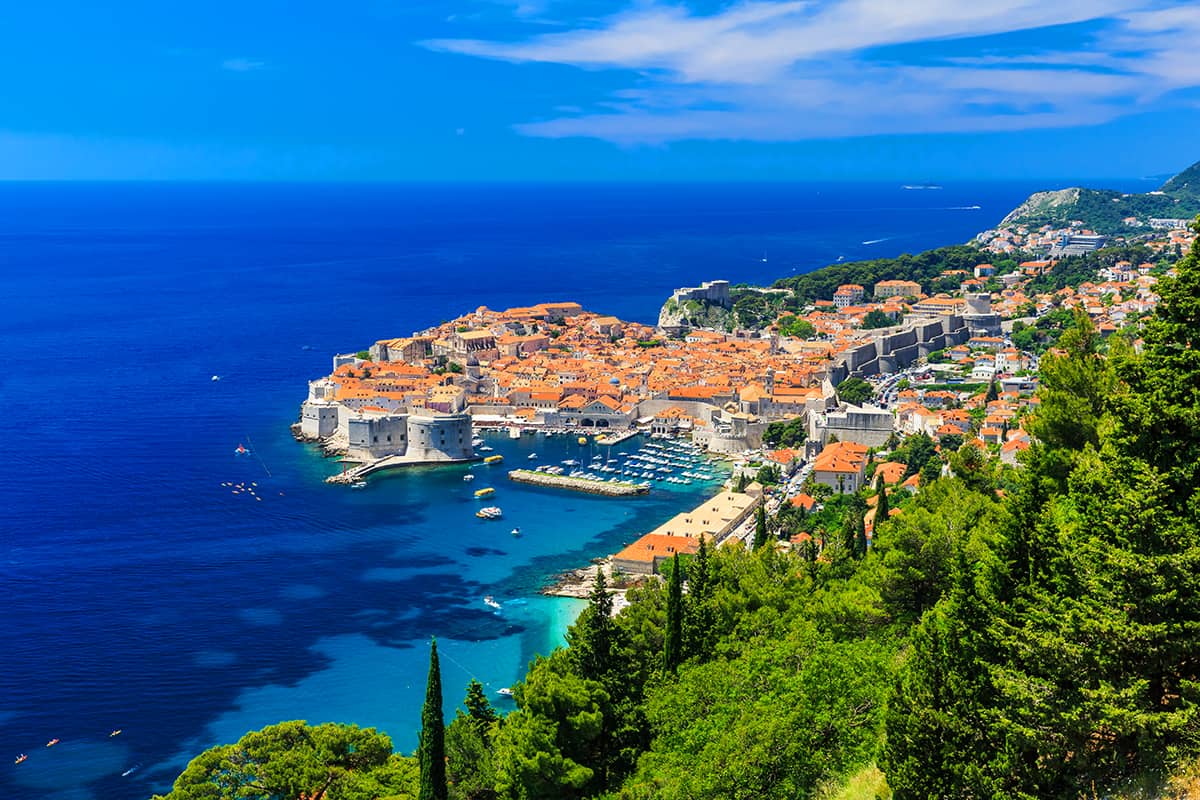 Fact No. 2
A very popular HBO series 'Game of Thrones' was filmed on the Dalmatian coast in cities called Split and Dubrovnik. You can be part of Game of Thrones tours in town and discover all the places where your favorite characters were. It is super fun experience great for teenagers too who can pose and recreate scene saw in series.
Fact No. 3
All gulet yachts in Croatia come with a professional and friendly crew that speaks English so communication on board should not be a problem at all. The crew also sometimes speak Italian, French or Spanish – but you should double check this before you make a reservation.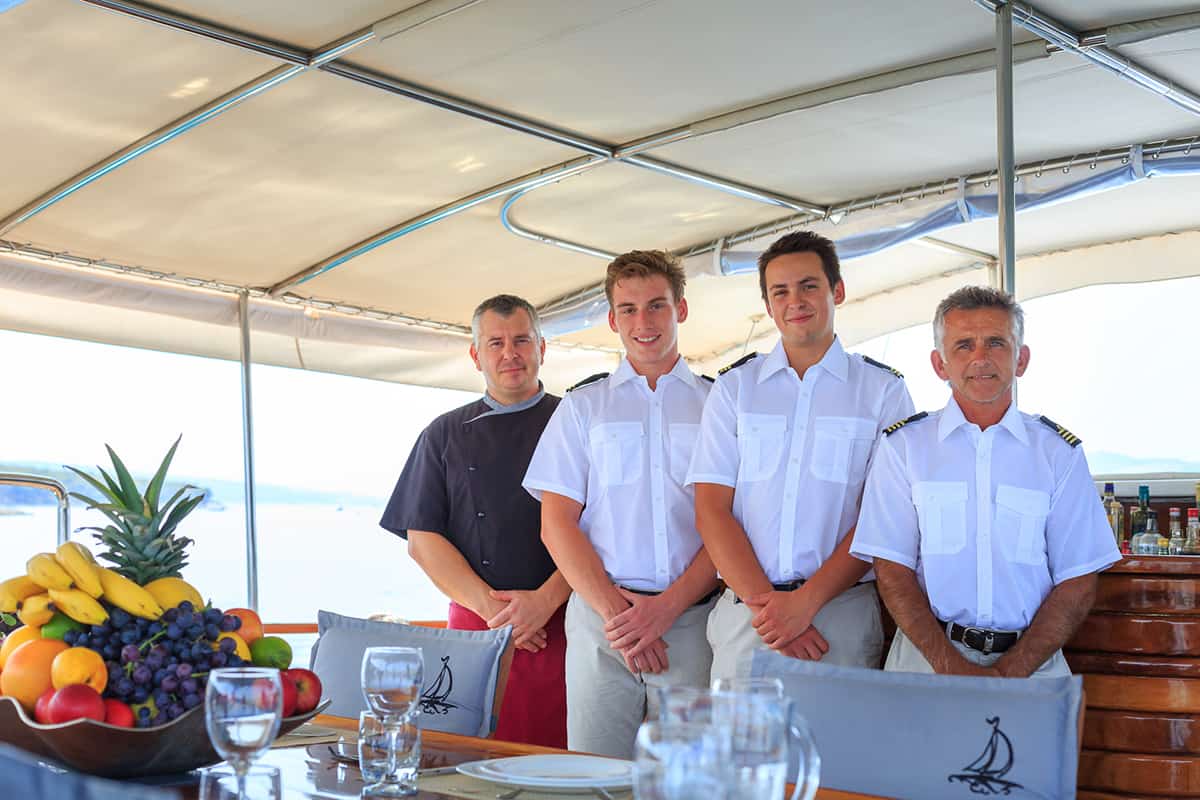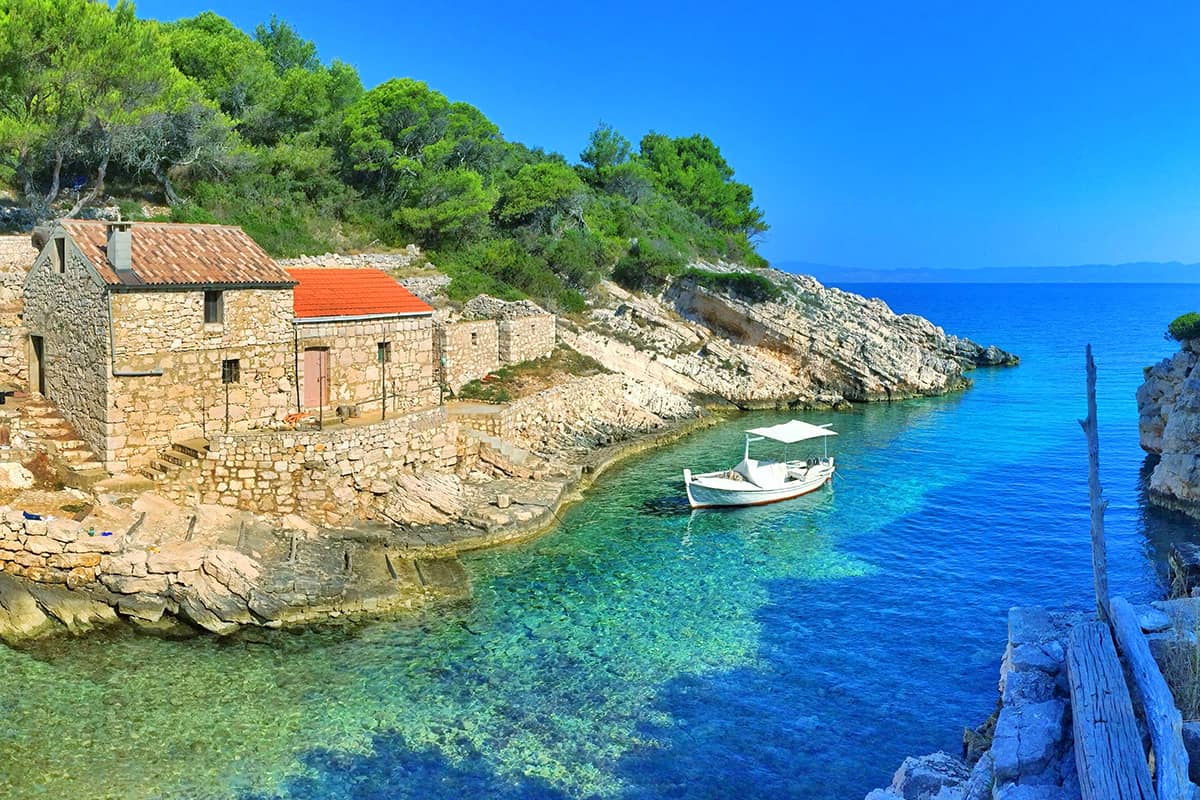 Fact No. 4
Croatia is full of so many natural wonders Croatia is made out of 11 extremely well-preserved nature parks, 8 national parks, and two nature reserves. You can explore nature, relax, hike, stay active with some kayaking or rafting. Possibilities are endless!
Fact No. 5
Food in Croatia offers an amazing variety of Mediterranean food, sometimes with the more traditional approach or with a modern twist. We recommend you try all sorts of fish, prosciutto, local olive oil, and wine and simply get ready to be amazed.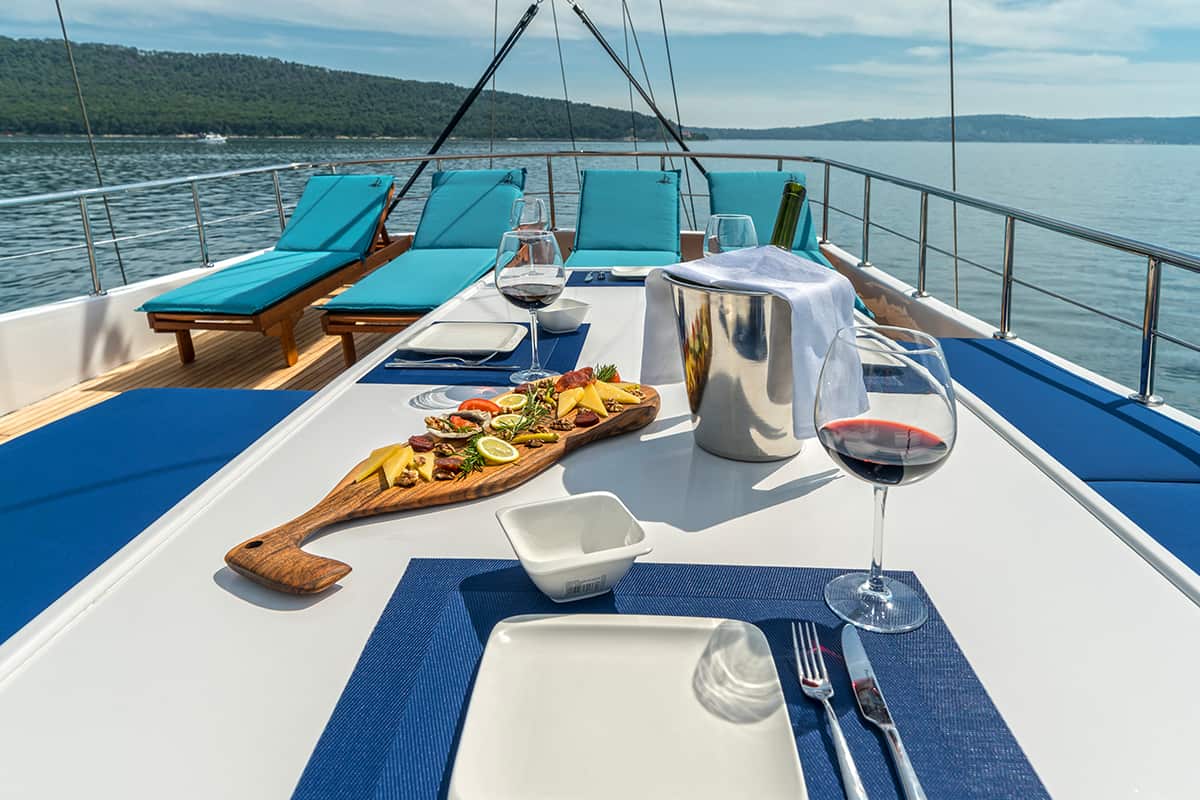 Best yacht charter routes
CENTRAL DALMATIAN ISLANDS
Destination: Split – Split
This route is an ideal choice for active groups who love exploring, nature, swimming, snorkeling, and various water sports. Almost every day your gulet will take you to a different town, where you will explore cities, archeological sights, try the local cuisine, go shopping, enjoy and relax too. At the same time, you will have lots of opportunities to swim in a refreshing clear sea of the Adriatic and enjoy gorgeous beaches that are suitable for kids too. Thorugh the cruise you can visit all the popular and loved by many Dalmatian islands like Brač, Šolta, Hvar, Vis, and Korčula and visit historic coastal towns like Trogir and Split. The route is quite flexible and offers endless opportunities for extra activities, trips, hiking, and sightseeing. It is a perfect combination of enjoying on islands and exploring lively towns.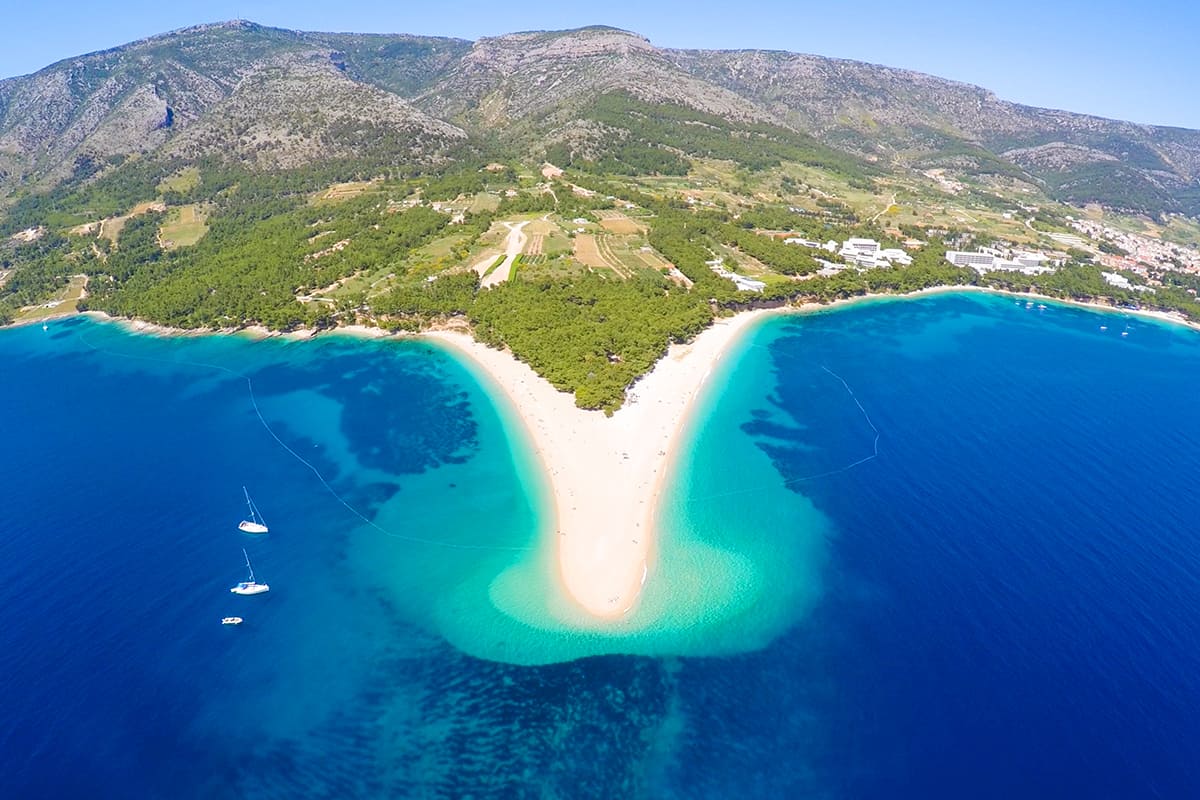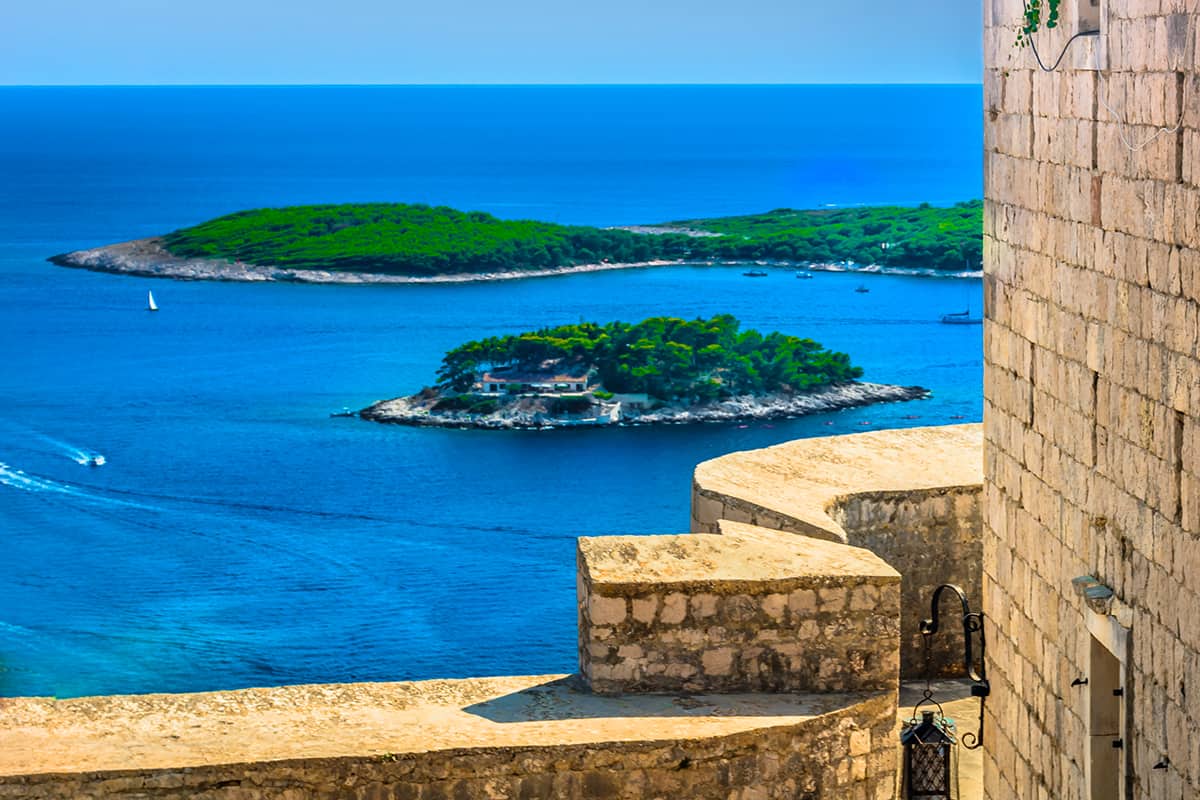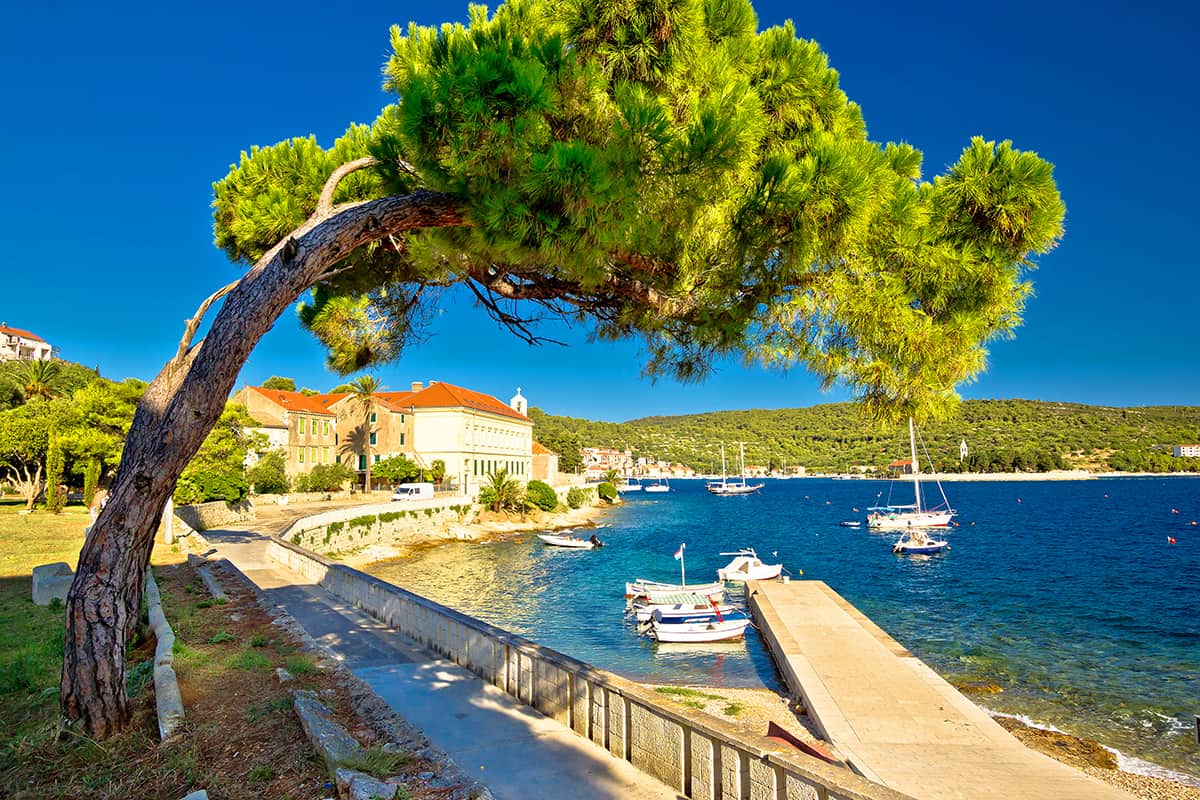 Destination: Split – Dubrovnik
If you seek ways how to fully relax, unwind and enjoy the preserved nature and go on a nice getaway for few days, but would still like to explore the beauty of popular coastal cities like Split and Dubrovnik then you should choose this route. Most of your days will be spent in relaxing atmosphere, you'll be able to swim in most beautiful secluded bays that are only reachable by boat and sunbath on breathtaking beaches. For those who want to stay active, there are various hiking routes worth exploring, or you can go on an easy walk around some of the lush forests and parks. The route has flexibility so some things can be adapted to your wishes and there is lots of time for extra activities, trips, hiking, and sightseeing. Gulet cruise is a great way to experience parks and cities, nature and culture at the same time and most of all relax and refill your batteries away from the crowds.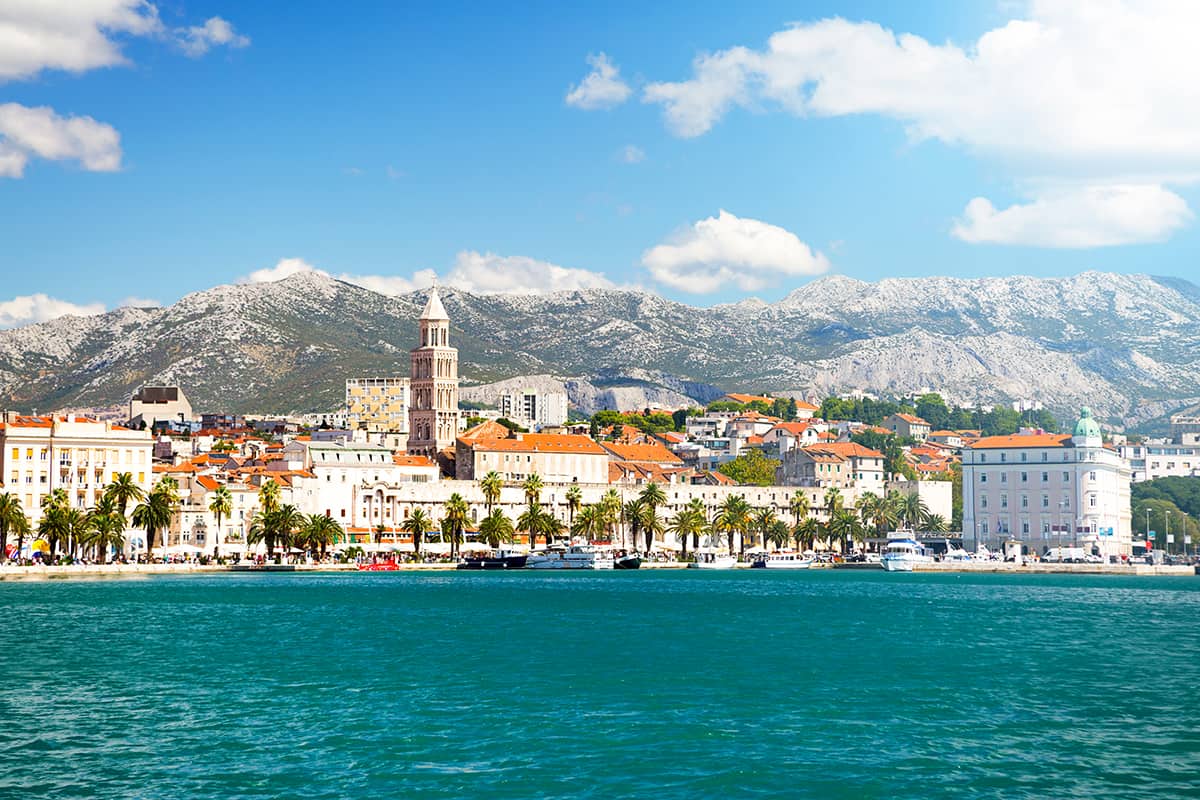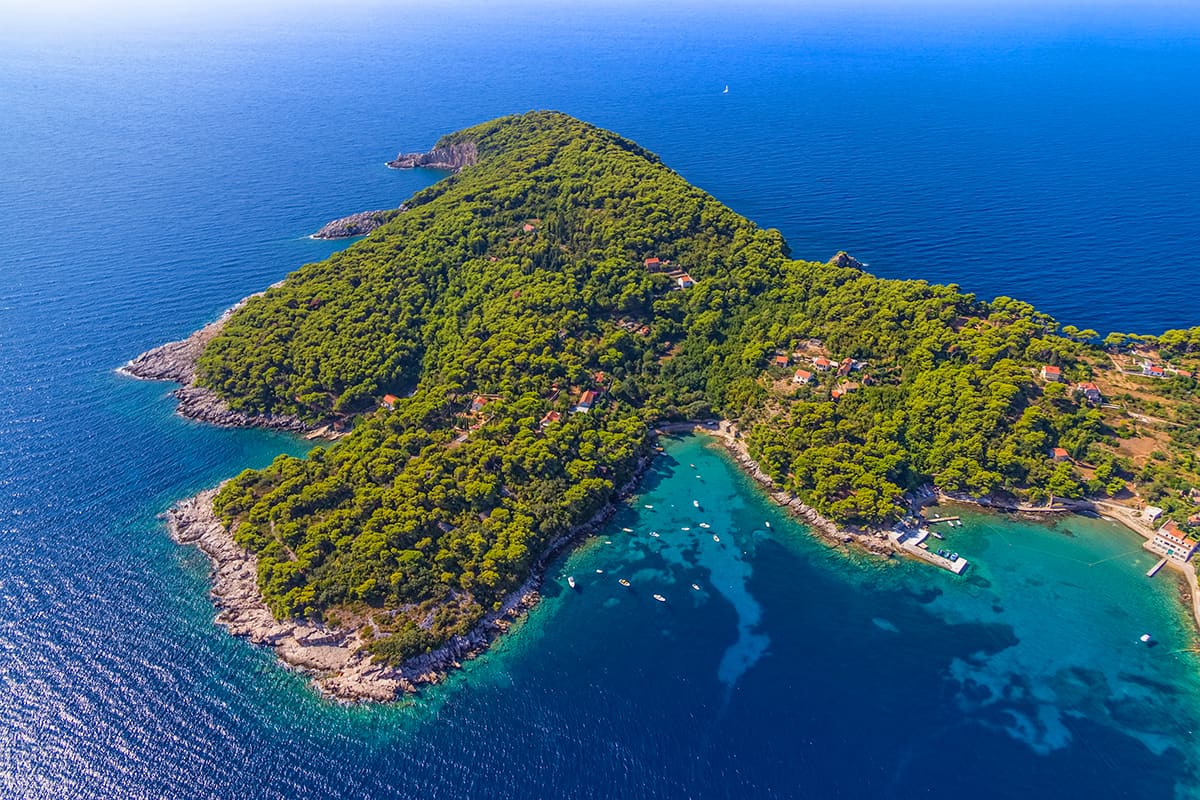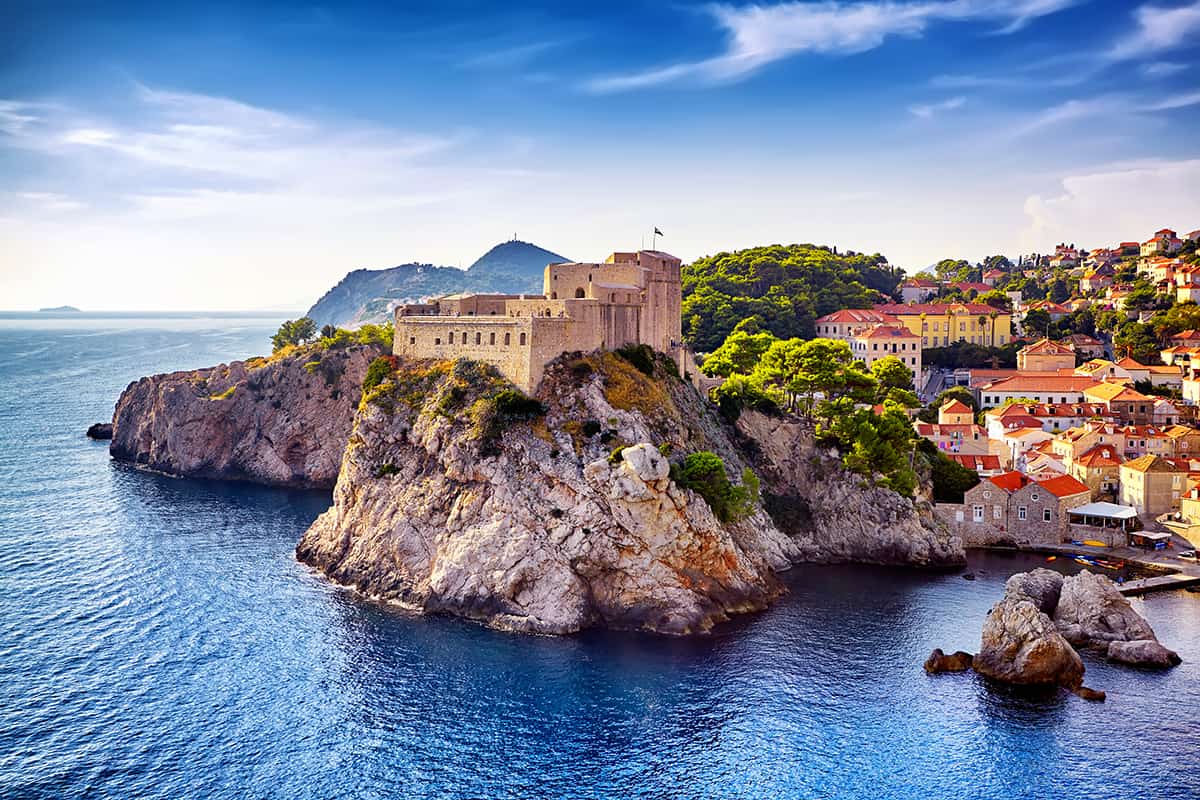 TREASURES OF DALMATIA
Destination: Split – Split
All of you who are absolute nature lovers and would love to discover beautiful medieval towns of Croatia, but at all cost avoid mass tourism this flexible route is the route for you. With your gulet, you will visit secluded picturesque bays with pristine nature and clear sea away from the masses, ideal for relaxing and forgetting about any worries on your mind. Furthermore, you'll discover some of Croatia's best nature parks and romantic small towns of Middle Dalmatia that are simply breathtaking and have a special charm. During some days you can if you want to stay anchor and sunbathe, enjoy watersports, read a favorite book, swim and snorkel or whatever is your ideal choice for an activity. There will be various possibilities to go ashore and enjoy the pristine nature of national parks doing hiking, kayaking or similar activities, but also try and enjoy in local traditional cuisine in a peaceful atmosphere. With this cruise, you can truly unwind and recharge your batteries.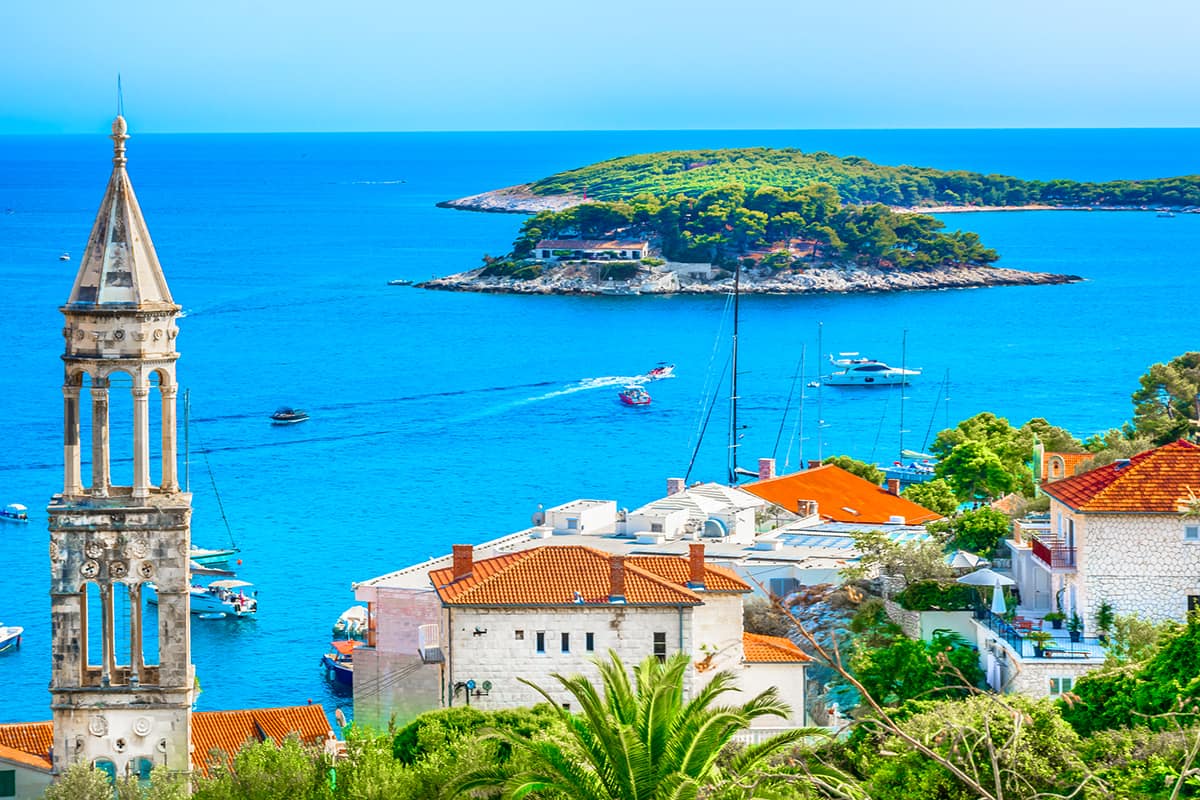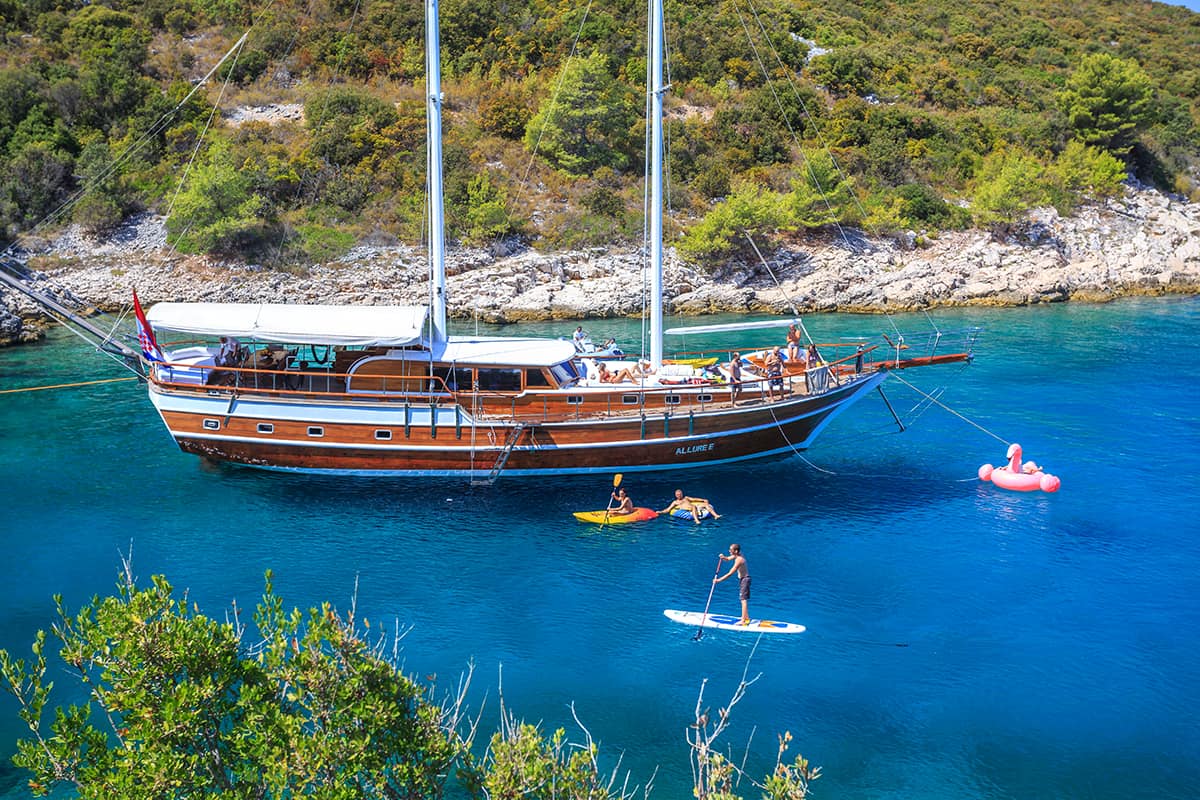 Destination: Dubrovnik – Dubrovnik
This route begins and ends in one of the most beautiful towns of Croatia called Dubrovnik, that you can perhaps even heard of before because it is a very popular destination not only in Croatia but in the world in general. You will be able to visit and explore some of the most famous and exciting places in Croatia from lively islands like Hvar and towns like Dubrovnik,  but also you can relax in nature parks such as Mljet the greenest island of Croatia. If you like active holidays and ideas of waking each day in a different place then you will love this route. There will be enough time to take it easy, to stay active, swim and generally enjoy in water sports. You'll be amazed by Dalmatia and the beauty of its islands, towns, and natural parks who give out amazing opportunities for amazing summer cruise holidays.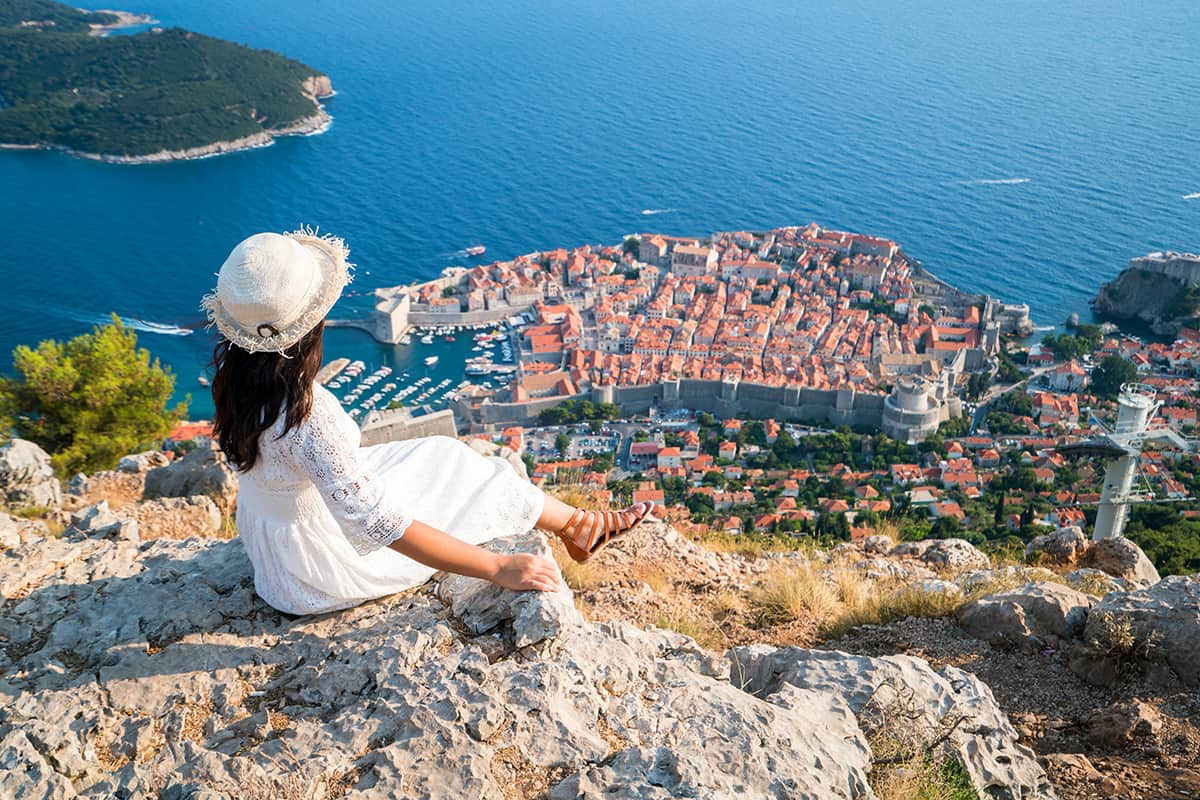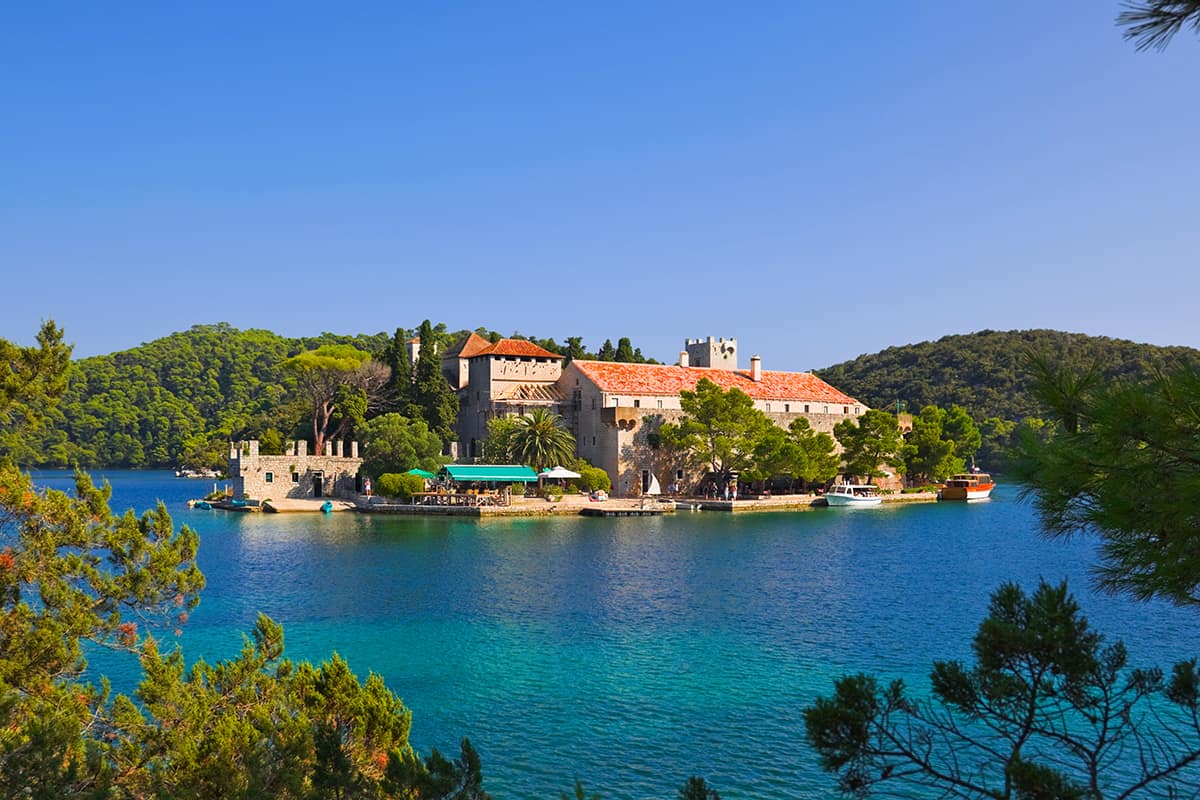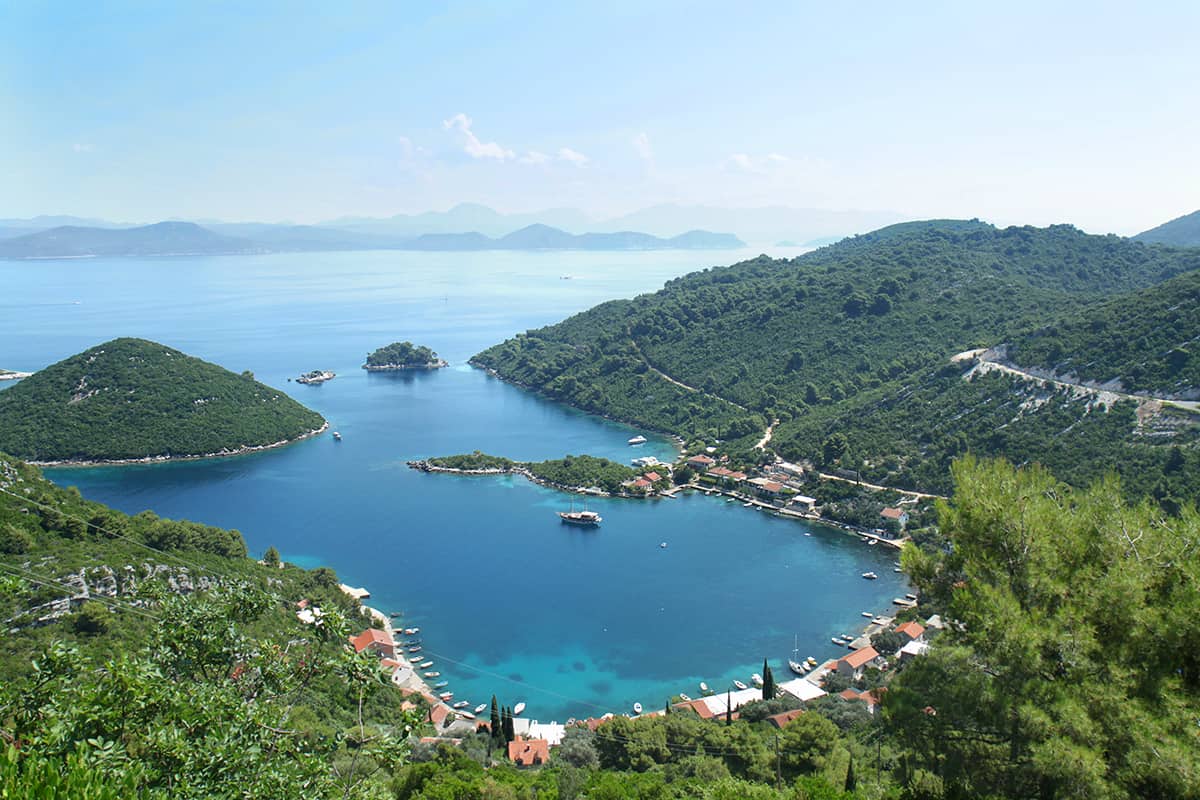 Payment methods: