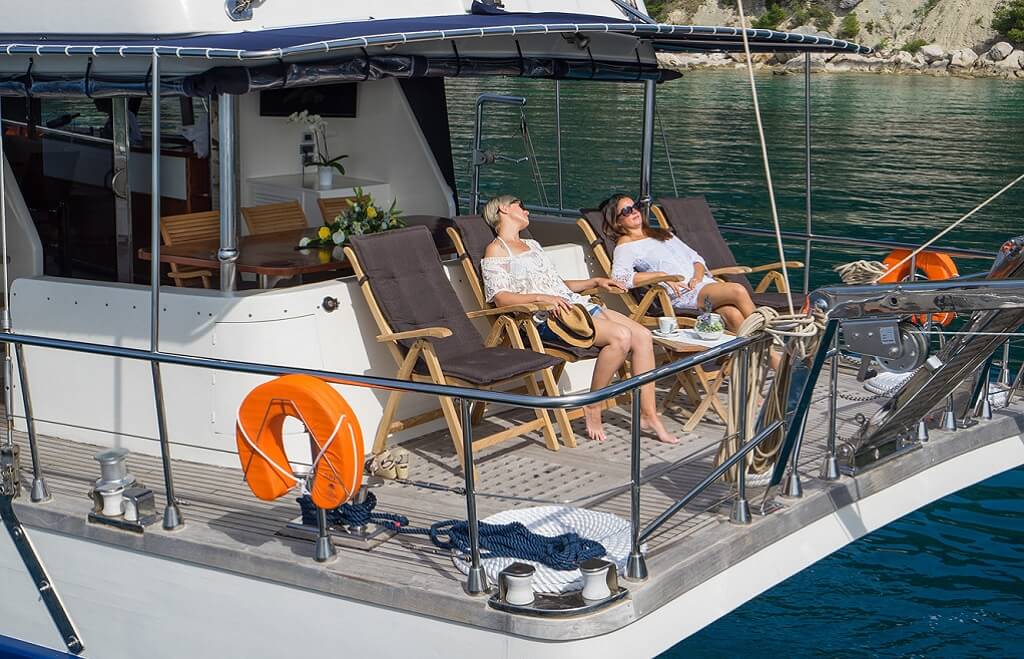 Life is Good!
Our mission statement simply says "Life is Good". In order to make your gulet cruise the best holiday experience of your life, we implement this simple yet important idea into everything that we do. And how can we really make life good for you? Our concept can be explained in the following steps:
We find the right gulet for you
We organize all the details of your cruise
We are there for you all the way through
Step One: Finding "The One"
We find the right gulet for you
Our main goal is to match your holiday expectations and wishes with the right gulet and suitable crew. Your life will be good when you fell in love with the gulet immediately when you see it, when the captain takes you to amazing and beautiful places, and when the chef prepares the food you love the most. We take all your wishes into careful consideration in order to provide you with the best gulet cruise experience ever.
We are fully specialized for gulets 
One of the benefits of our agency is that we are 100% specialized only for gulet cruises. This means that we can invest all our efforts only in gulet type ships. Time is our biggest asset and the fact that we are fully concentrated on only one product means that we know it well. We visit boat shows and travel all the time to inspect gulets, talk with gulet owners, negotiate the best possible deals and think about what we could do to make the cruising experience for our clients as easy as possible!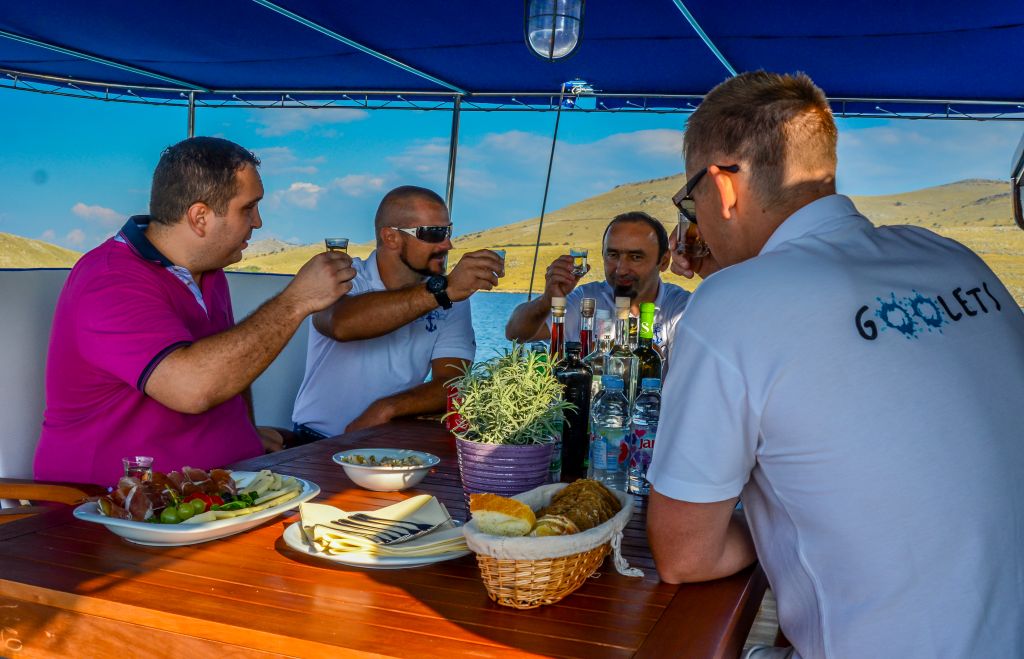 Step Two: Preparation for an amazing cruise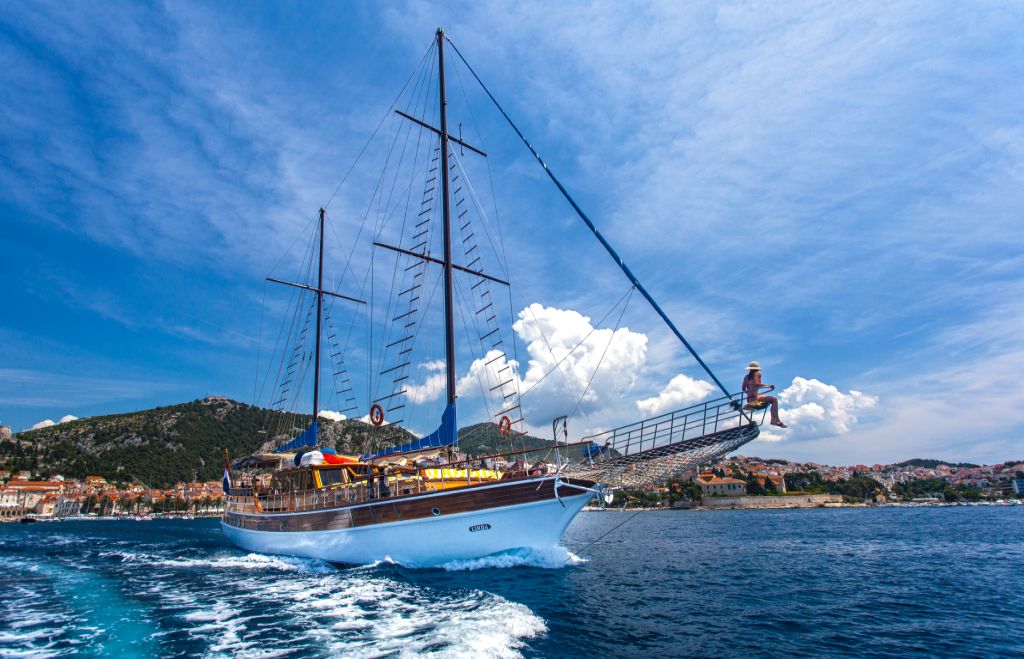 We organize all the details of your cruise before your arrival
This step is crucial for your gulet cruising experience. We put a lot of energy into the preparation of your holiday. Five weeks before your cruise we gather all your wishes, needs and expectations and prepare the gulet and its crew in detail for your arrival.
We help you choose the right cruise itinerary and activities
We help you brainstorm the ideas and organize the best possible itinerary and cruise program for you in advance. Every single day you will experience new amazing locations, picturesque bays, beautiful beaches, astounding nature parks, exciting towns, and crystal clear Adriatic sea.
The activities during your cruise will be arranged according to your group's expectations. This includes everything, from basics like anchoring in beautiful bays, water sports, and dinner arrangements to more complex guided land trips.
Preparing the crew for your arrival
The crew will be one hundred percent ready, informed and prepared especially for the arrival of your group. We will determine what type of communication you expect from the crew, cleaning details, meals schedule, possible food allergies, birthdays, anniversaries or other celebrations, drinks organization, cruising time, staying in ports or marinas etc.
Taking care for your taste buds
We give special attention to pleasing your taste buds. Food is one of the main elements that needs to be carefully organized for your gulet cruise. That is why it is crucial that you get a very good idea of what to expect onboard. The food menu is optimized according to your wishes and preferences.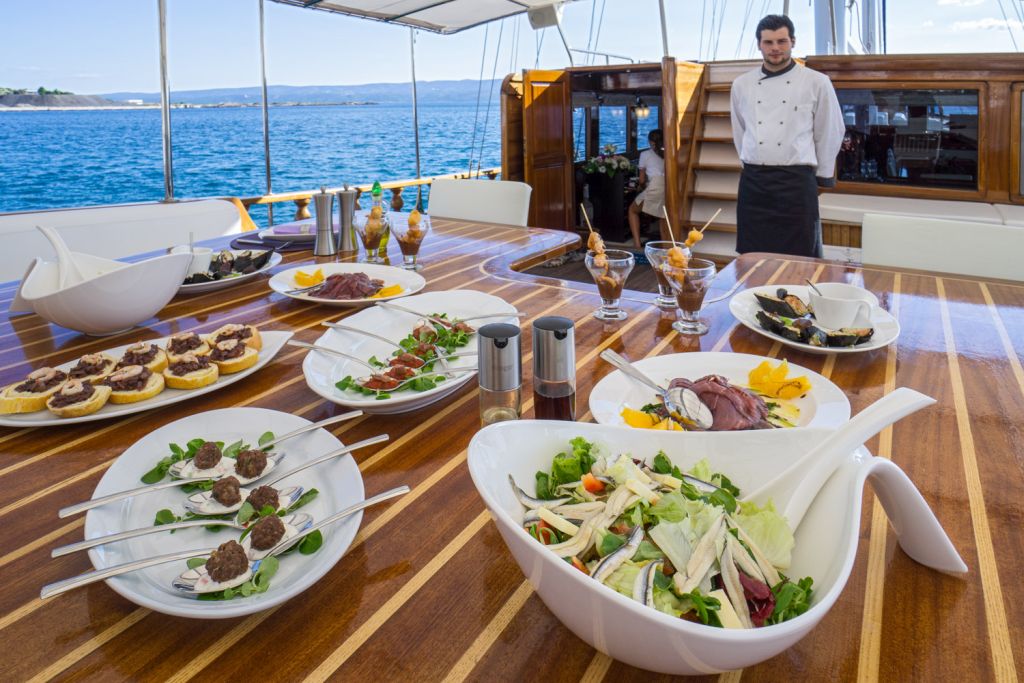 Step Three: Cruise time – delivering on our promises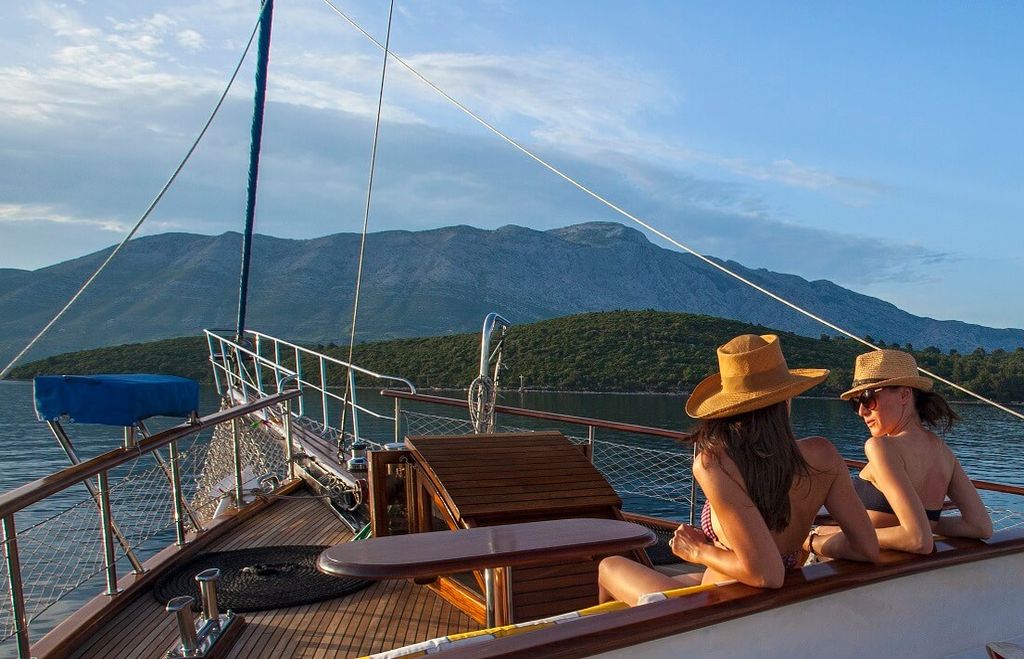 Arranging your arrival
The final step begins upon your arrival. First impressions matter. So does the way you say goodbye. Therefore we put a lot of effort into planning the first and the last day of your cruise to make it as smooth and comfortable as possible for everyone. Transport from the airport to the gulet, check-in procedure, breaking the ice with the crew etc. needs to be perfectly planned and prepared for you. Check-in day is closely monitored. Our representative helps out with the smooth arrival and boarding of your group.
We are there for you during the cruise
Furthermore, the course of your gulet cruise is also monitored. The majority of complaints happen because of a poor communication. That is why we stay in touch with you during your cruise, so we can resolve any potential issues right there on the spot. We will be there for you through the whole cruise. We will make sure that each moment of your cruise you will be able to say to yourself that indeed "Life is Good."